---
Training Workshop on "Information Communication Technologies (ICT) Applications in Online Learning Management"
With the aims of equipping participants with the use of innovative ICT applications currently used in managing online learning platforms, a training course on "ICT Applications in Online Learning Management" will be organized by SEAMEO RETRAC from the 29th to the 30th of October, 2019.
Participating in the course will be lecturers and academic staff who are interested in the course from various institutions in Ho Chi Minh City and its nearby provinces. In the course, ICT applications introduced to participants will include Edmodo, Moodle, Canvas, etc.
Bài viết liên quan
SEAMEO RETRAC is going to conduct the annual training course on "Capacity Building in Leadership and Management for Higher...
02/10/2019
A training course on "Soft-Skills Training – Module 3" will be conducted on November 12-15, 2019 by SEAMEO RETRAC...
02/10/2019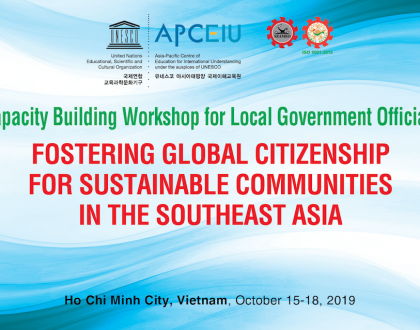 From the 15thto the 18thof October, 2019, SEAMEO RETRAC will organize a 4-day workshop on "Fostering Global Citizenship for...
02/10/2019