Modular Online Training Program on Educational Leadership and Management for Southeast Asia Series 2021-2022
Responding to the mission of assisting SEAMEO Member Countries, SEAMEO RETRAC has been conducting the Online Training Program on Educational Leadership and Management and Soft Skills for Southeast Asia, covering monthly from May 2021 to June 2022. The training program aims to advance the participants' competencies and skills to perform their tasks and expand participants' networks among school educators in the region.

The MOTP Series 2021-2022 has six modules, and each module includes 4 topics. The participants are eager to continue joining the MOTP through a virtual learning platform. From May 2021 to June 2022, the MOTP has been participated by 2,062 participants, including personnel from MOEs, higher education institutions' professors, directors, deputy directors, deans, associate deans, instructors, school principals, vice principals, program heads, master teachers, teachers, researchers, school staff, and others.

The MOTP continues to benefit educational personnel in higher education in Southeast Asia by fostering their capacity for educational leadership and management. The new MOTP Series 2022-2023 will start in July 2022.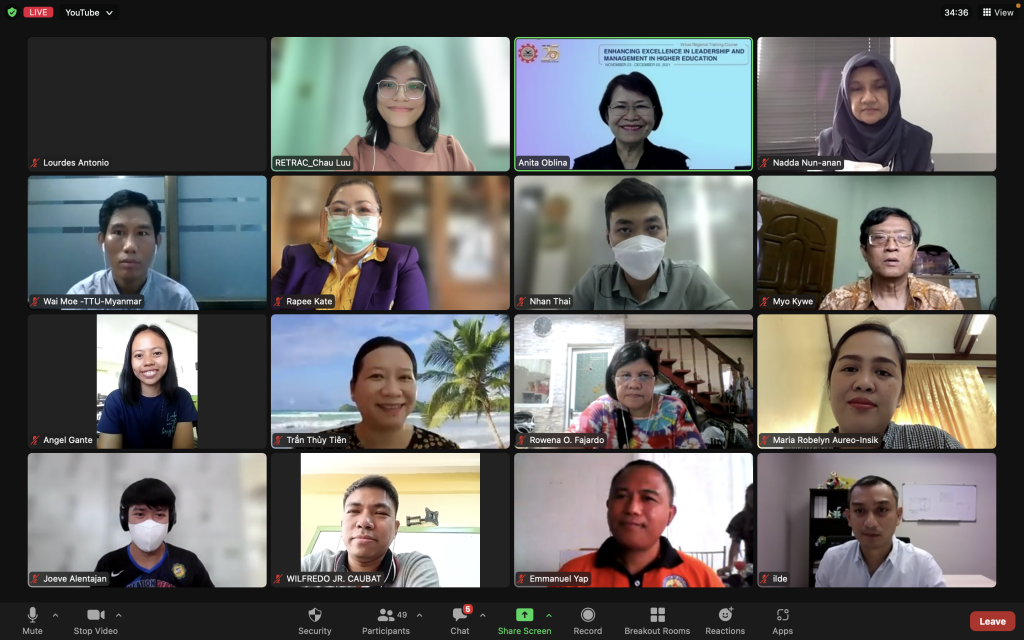 Comments are closed.