Online Learning Phase of the Virtual Training Course on "Disability-Inclusive Teaching in Emergencies"
After the orientation of the online course on "Disability-Inclusive Teaching in Emergencies" organized by the SEAMEO RETRAC in Vietnam on March 22, 2022, over 100 participants started learning on the course's online learning management system (LMS) from March 22 to June 15, 2022. The learners of the course included teachers from elementary to high school levels, officials of the provincial/district departments of education and training, teachers currently teaching learners with disabilities at schools of special education, lecturers, and faculty members at different universities and colleges across the country.
The training course consisted of 4 modules, namely: (1) Stress management and psychology support, (2) Utilizing different assistive technologies, (3) Developing an emergency plan, and (4) Learning continuity and was designed so that learners could work independently and learn at their own pace. At the end of the course, there were 65 participants completing all 4 modules and holding an international certificate of completion issued by The United Nations Educational, Scientific and Cultural Organization (UNESCO) and Southeast Asian Ministers of Education Organization (SEAMEO), together with The Global Partnership for Education (GPE).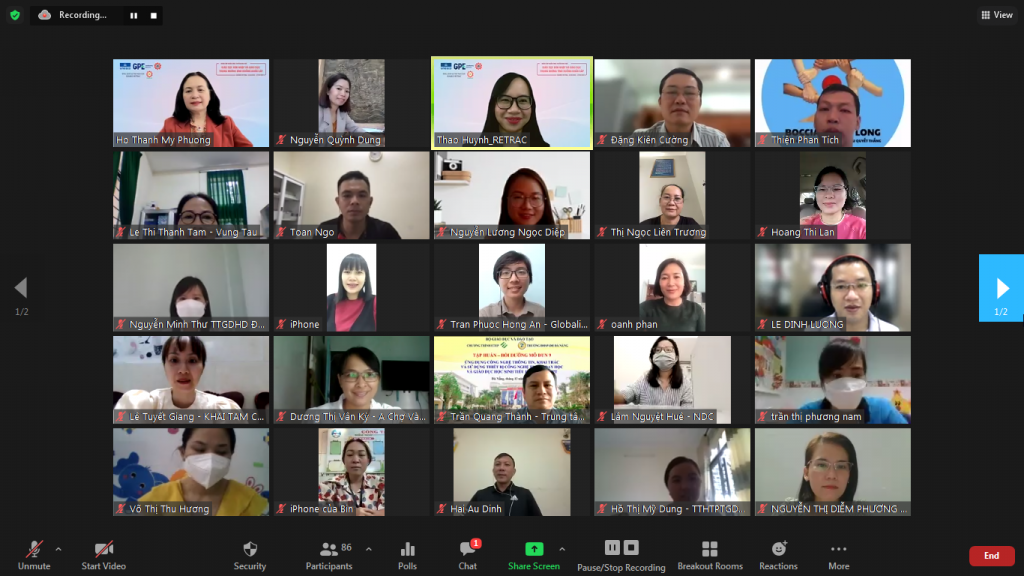 Comments are closed.