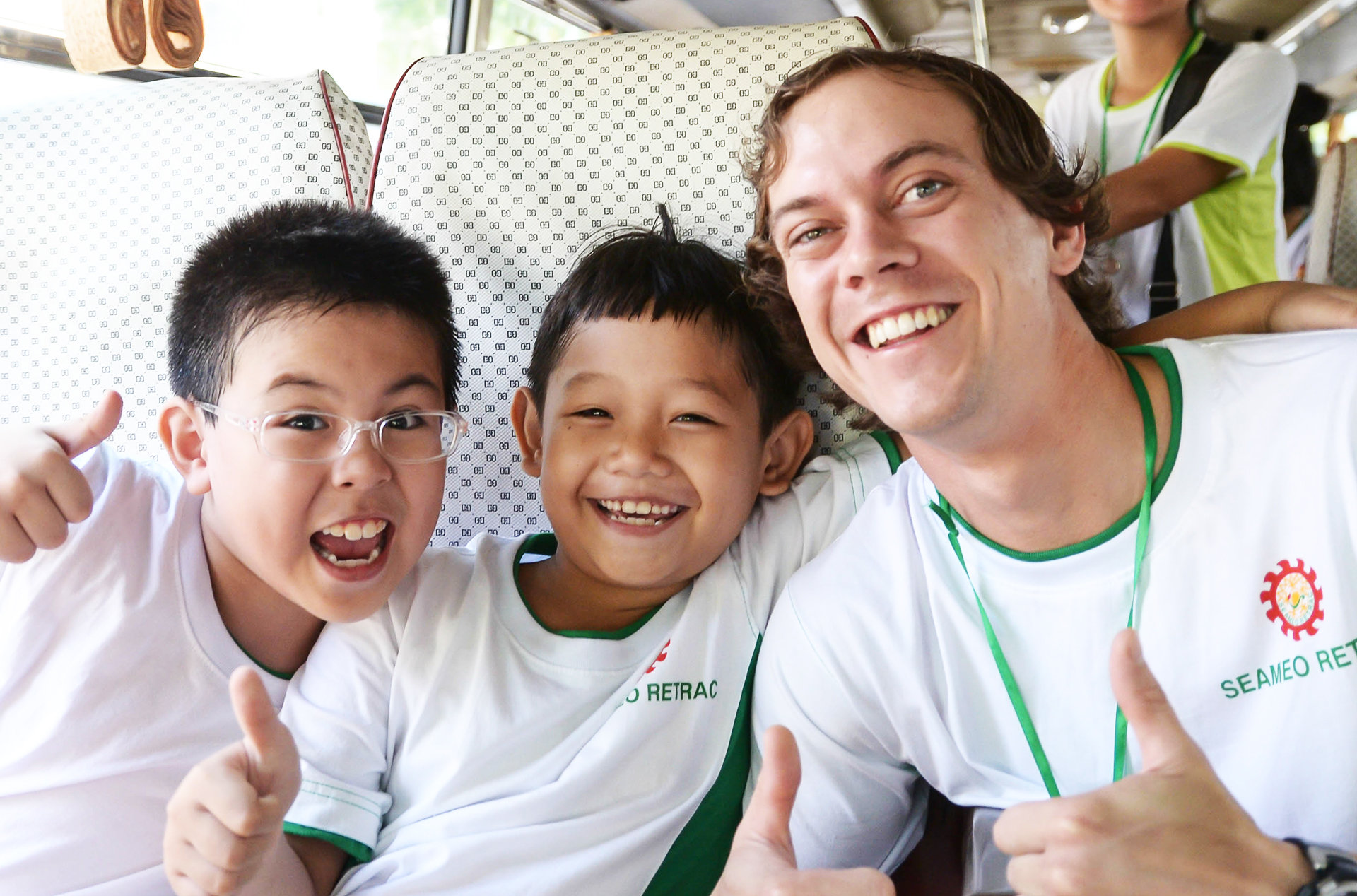 FOR RECRUITMENT INFORMATION, PLEASE CONTACT:
Ms. Le Thi Thuy Duong
Head Department of Personnel & Training
Add: 35 Le Thanh Ton, District 1,
Ho Chi Minh City, Vietnam
Tel: ( 84 -28 ) 3824 5618
Email: recruit@vnseameo.org
Vietnam, readmitted as a SEAMEO Member State on February 10, 1992 by the SEAMEO Council, hosts the SEAMEO Regional Training Centre (SEAMEO RETRAC) in Ho Chi Minh City, as one of the 26 SEAMEO Centers in the Region. SEAMEO RETRAC started its very first operations in October, 1996. In February 1999, the SEAMEO Council approved the Center's adoption of educational management as its core specialization. SEAMEO RETRAC fosters partnerships with its sister SEAMEO centers, and local, national and international institute and agencies for the development of South-East Asia and the wider world.
SEAMEO RETRAC's vision is "To be a center of excellence in education in Southeast Asia and beyond." We recruit interested candidates who are experienced in and committed to innovative and creative teaching in education and English language instruction.
For Vietnamese instructors:
B.A or M.A. in TESOL, TEFL, Applied Linguistics or equivalents.
B.A. of English (Translating/Interpreting/Business…) and a Certificate in English Language Teaching
Teaching experience preferred.
For Native English-speaking instructors:
B.A or M.A. in TESOL, TEFL, Applied Linguistics or equivalents.
B.A. in social sciences or humanities or in the related fields and a certificate in language teaching (e.g., CELTA [Certificate of English language Teaching to Adults], the Oxford TEFL/TESOL certification)
Teaching experience preferred
Application:
Recent Curriculum Vitae (Resume) in details and a cover-letter
Copy of qualifications
Copy of passport
Recent photo (3×4 or 4×6)