---
International Conference 2021 on "Global Leadership and Management in Higher Education: Innovations and Best Practices"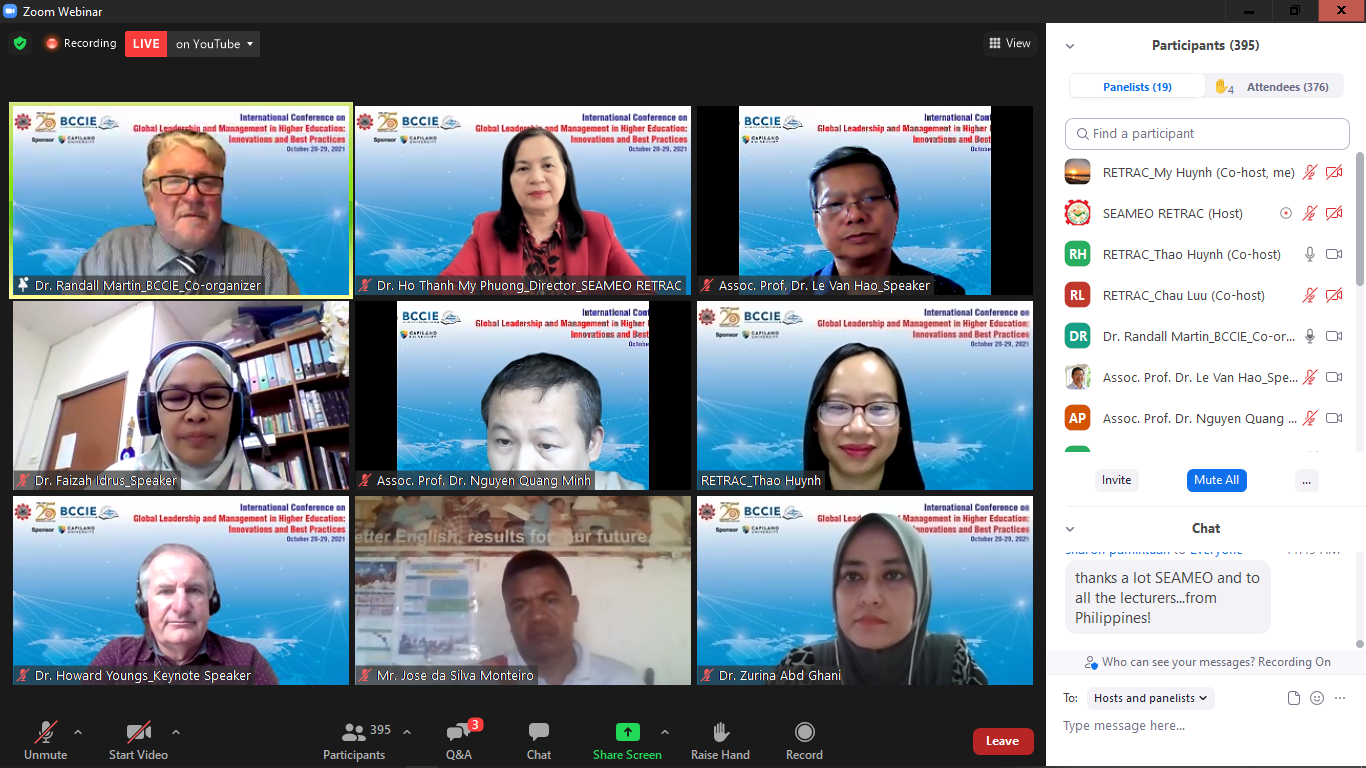 On October 28-29, 2021, SEAMEO RETRAC, in collaboration with British Columbia Council for International Education (BCCIE, Canada) and with the gold sponsor – Capilano University in Canada, organized the 2021 International Conference on "Global Leadership and Management in Higher Education: Innovations and Best Practices". The Conference aimed at creating a global platform for discussion, collaboration and intellectual exchange among educational leaders, academicians and professionals in the areas of higher education from all over the world.
This year, the Conference was conducted on the Zoom platform and concurrently live-streamed on YouTube Live with the attendance of distinguished guests including Dr. Ethel Agnes Pascua-Valenzuela, Director, SEAMEO Secretariat, Thailand and Dr. Randall Martin, Executive Director, BCCIE, Canada – the co-organizer of the Conference. Moreover, the Conference also welcomed the attendance of two keynote speakers, Prof. Paul Dangerfield, President, Capilano University, Canada and Dr. Howard Youngs, Senior Lecturer, Educational Leadership, Leader, International, School of Education, Auckland University of Technology, New Zealand and 30 respectful speakers and moderators joining the Conference.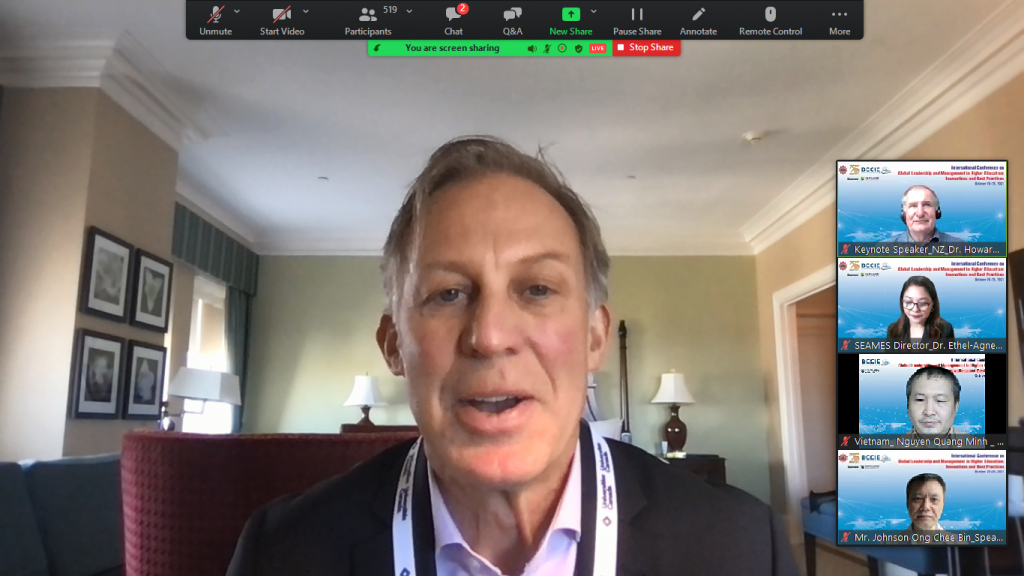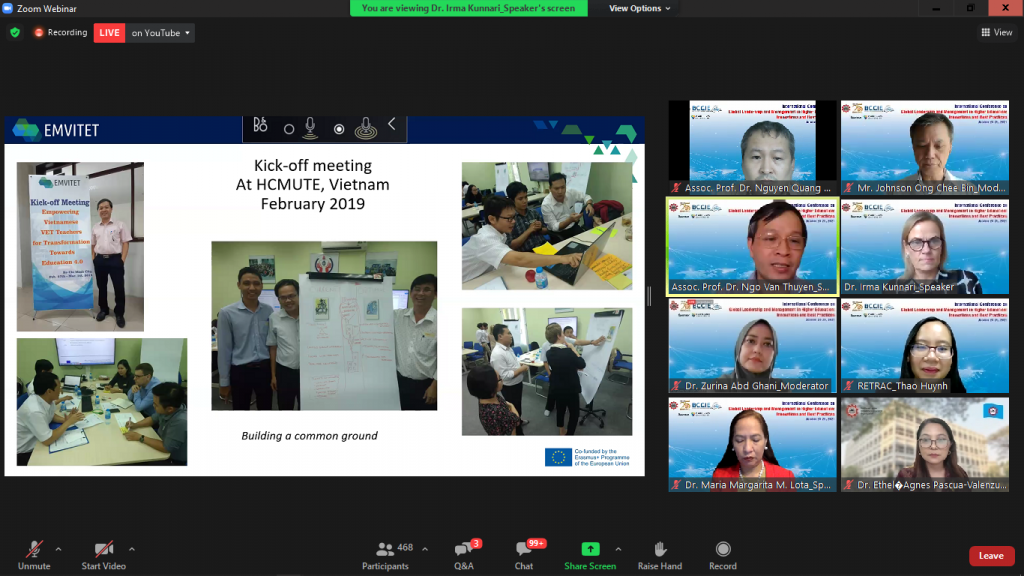 Throughout one and a half days of the Conference, over 1000 participants, coming from Australia, Canada, Finland, Malaysia, Philippines, Singapore, Taiwan, Timor-Leste, Thailand, The USA and Vietnam, were provided with ample opportunities to listen and be involved in dynamic discussions of insightful presentations.
The Conference assists the participants to update and exchange information about best practices and effective innovations in leadership and management in higher education to be better prepared for the future. Moreover, the Conference focused on exploring innovative ideas and practices related to current leadership and management strategies, quality assurance and accreditation, industry and university partnership, technology applications, and global citizenship education.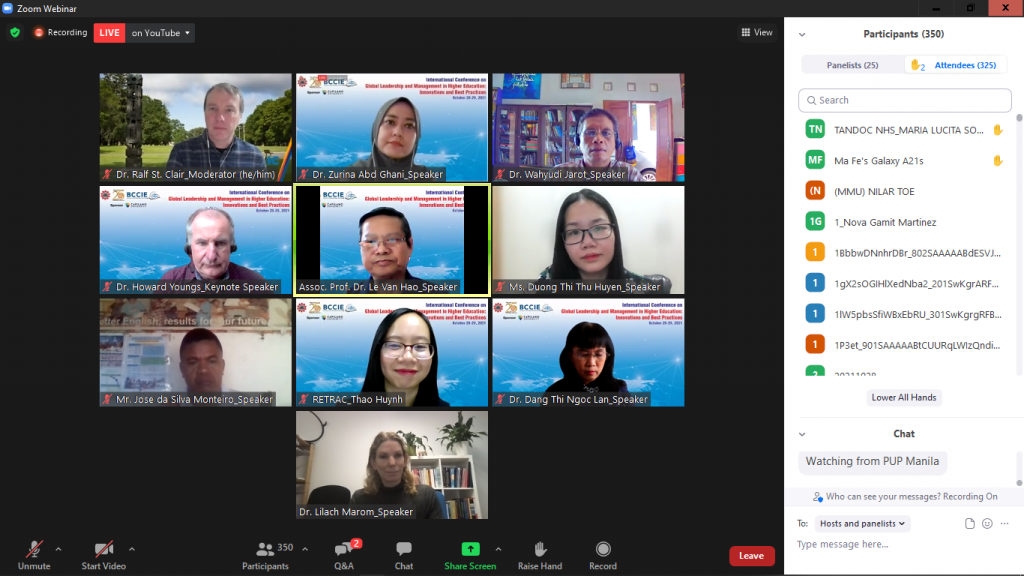 Bài viết liên quan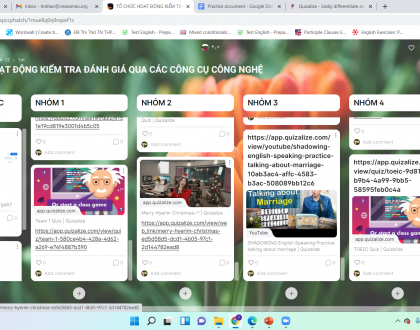 On December 25-26, 2021, SEAMEO RETRAC conducted a training course on "ICT Applications in Students' Assessment and Evaluation in...
25/12/2021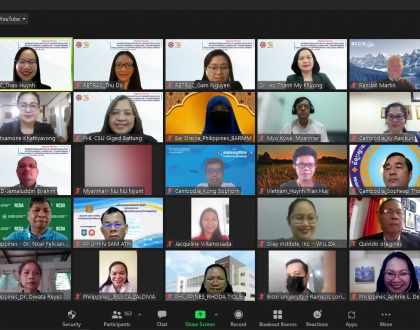 On December 10, 2021, SEAMEO RETRAC organized the Regional Seminar on "Internationalization of Higher Education in the Pandemic Landscape:...
10/12/2021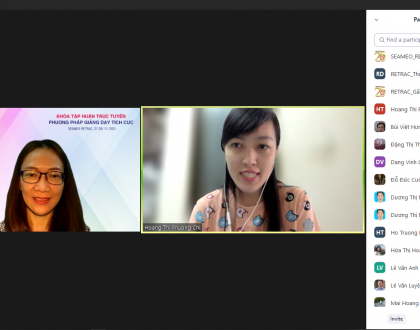 On November 27-28, 2021, SEAMEO RETRAC held a virtual training course on "Interactive Teaching Methodologies in Higher Education" for...
27/11/2021