---
Training course on "Soft-Skills Training – Module 2"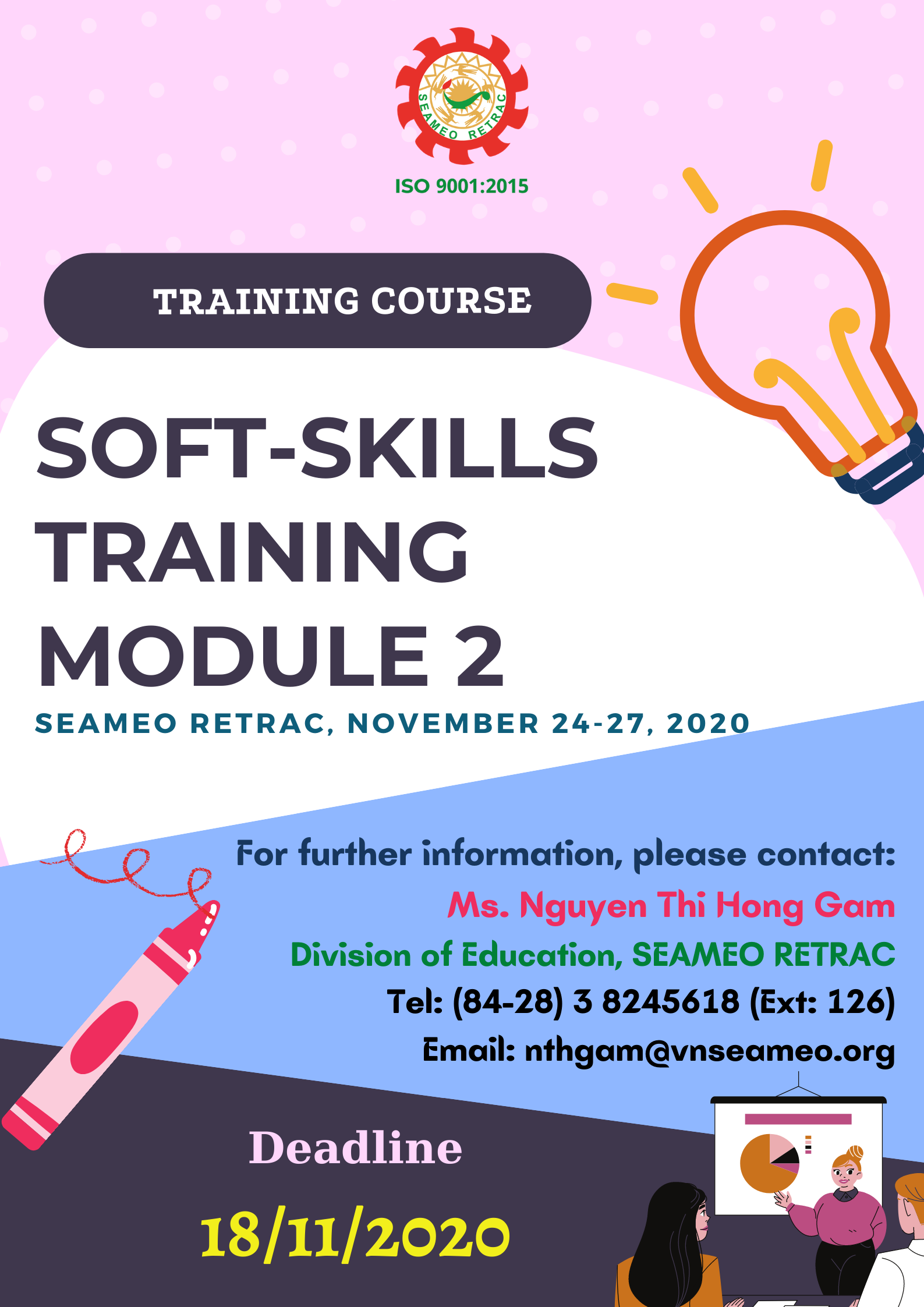 From November 24 to 27, 2020, a training course on "Soft-Skills Training – Module 2" will be carried out at the SEAMEO RETRAC's premises. Participating in the course will include participants who are teaching staff, leaders of Student Associations and Youth Associations and administrators in charge of student affairs of higher education institutions.
Within the aim of equipping the target participants with essential skills to facilitate their soft-skills training at universities or colleges, four topics introduced in the course will include (1) problem solving and decision-making skills, (2) information selecting and processing skills, (3) positive and creative thinking skills and (4) effective presentation skills.
Bài viết liên quan
From December 01-11, 2020, SEAMEO RETRAC will conduct a virtual international training course on "Capacity Building in Higher Education Leadership...
05/11/2020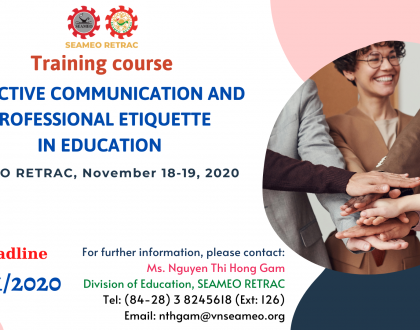 A training course on "Effective Communication and Professional Etiquettes for Universities and Colleges" will be held by SEAMEO RETRAC...
03/11/2020