---
Virtual training course on "Information Communication Technologies (ICT) Applications in Foreign Language Teaching through the Integration of Multimedia Content"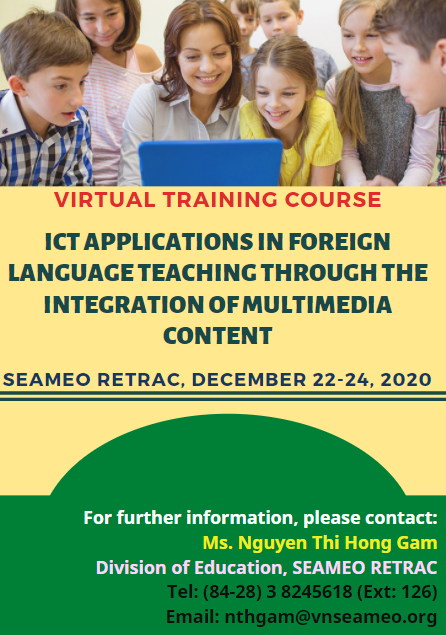 On December 22-24, 2020, a virtual training course on "ICT Applications in Foreign Language Teaching through the Integration of Multimedia Content " will be organized by SEAMEO RETRAC for lecturers, and academic staff from Department of Foreign Languages and Foreign Language Centers of different universities and colleges in Ho Chi Minh City and its nearby provinces.

With the aim of providing participants with opportunities to experience online learning while sharpening their computing skills in applying innovative ICT tools in teaching foreign languages, the course has been designed to be conducted on the Zoom platform and on SEAMEO RETRAC's Moodle site.
During Day 1 and Day 2 of the course, participants will be introduced with ICT apps and supplementary websites assisting them to design and edit pictures, sounds and videos as well as to create games, quizzes and tests in assessing students' understanding during the lesson. On Day 3, participants will join the Moodle site to access freely the training materials, reply to the trainer's discussion questions and practice using ICT tools in their lesson. 
Bài viết liên quan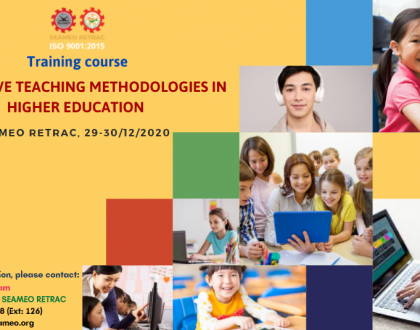 On December 29-30, 2020, SEAMEO RETRAC will organize a training course on "Innovative Teaching Methodologies in Education" for the...
18/12/2020
From December 01-11, 2020, SEAMEO RETRAC will conduct a virtual international training course on "Capacity Building in Higher Education Leadership...
05/11/2020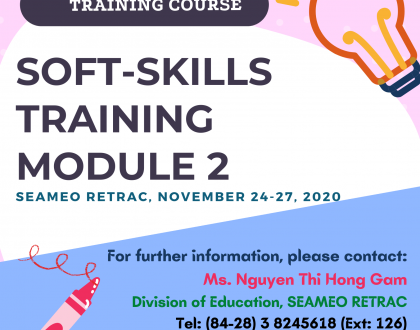 From November 24 to 27, 2020, a training course on "Soft-Skills Training – Module 2" will be carried out...
03/11/2020