The 52nd SEAMEO Council Conference
The Department of Education, Philippines, in collaboration with SEAMEO Secretariat, hosted the 52nd SEAMEO Council Conference in Manila, Philippines, on February 8-10, 2023. The three-day conference marked the start of the two-year term as the SEAMEO Council Presidency of Her Excellency Sara Z Duterte, present Vice-President of the Republic of the Philippines and Secretary of Education.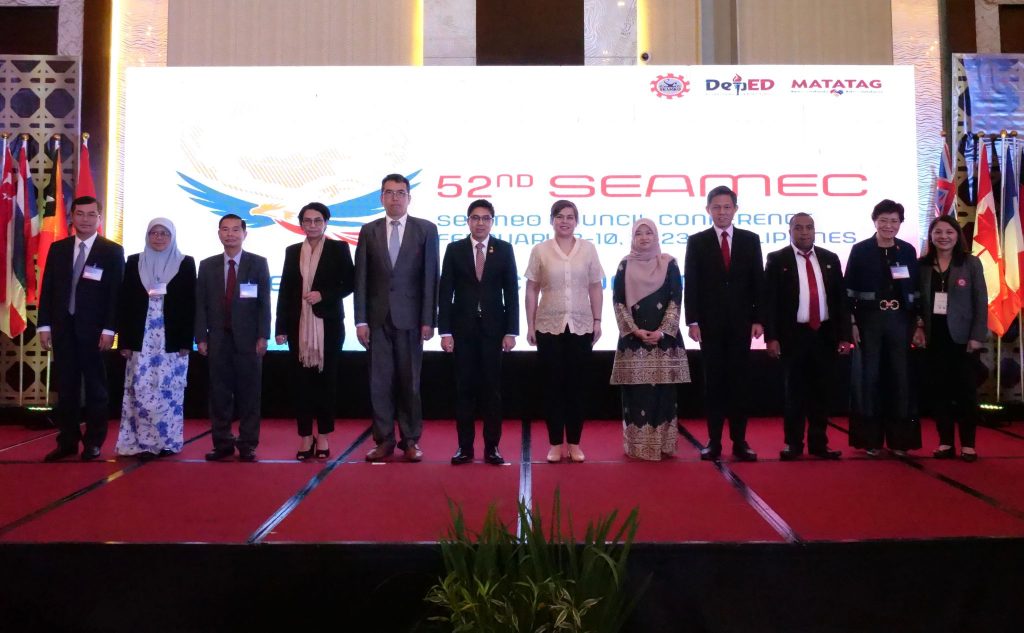 The SEAMEO Council Conference 2023 was attended by education ministers and heads of delegations of the 11 SEAMEO Member Countries, Associate Member Countries, Affiliate Members, and 26 Regional Centers, who discussed and shared their practices, perception, and experience related to the navigation of the education systems in Southeast Asian countries in the post-COVID-19 pandemic. The 52nd SEAMEO Council Conference also featured the 6th Strategic Dialogue for Education Ministers (SDEM) with the theme Prioritizing Foundational Learning and Lifelong Learning: Investing in Literacy, Numeracy, and STEM Education in the Digital Era. At the conference, the Southeast Asia One Health University Network (SEAOHUN) was welcomed as a new Affiliate Member of SEAMEO.
Besides, the 2022/2023 SEAMEO Service Award was given to twenty-six exemplary staff from SEAMEO Units as a token of recognition of their commitment, professionalism, and dedication to education in the region and beyond during the welcome dinner.
Comments are closed.