Courtesy visit of the Minister of the Post-Secondary Education & Future Skills of British Columbia, Canada
On June 21, 2023, SEAMEO RETRAC had the great honor to welcome the Minister of the Post-Secondary Education & Future Skills of British Columbia (B.C.), Canada, Hon. Selina Robinson together with her delegation, including the Deputy Minister – Ms. Bobbi-Lynn Plecas, Executive Director of BCCIE – Dr. Randall Martin, Chief of Staff – Mr. Eric Peters to the Center's premises. The courtesy visit aimed to explore possible collaborative activities between the two sides.
In the meeting, the two parties introduced their functions, missions, ongoing projects and programs, and achievements in their operations. Simultaneously, areas of collaboration, typically Vietnamese student recruitment to study in Canada and training programs for potential and talented students across Vietnam and Southeast Asian Region to work in this country, were proposed and discussed. It was expected that the visit of the delegation to SEAMEO RETRAC would open great opportunities for post-secondary institutions in B.C. to resolve the difficulties and challenges regarding the shortage of talented and skilled workers in Canada.
The visit of the delegation also was to develop relations with the centers of the SEAMEO organization to support long-term engagement with governments in the Region, especially when they had paid a visit to SEAMEO INNOTECH in Manila, Philippines before the trip to Vietnam. In this regard, the close-knit cooperation relationships between the Center and Canadian partners were emphasized, notably the strategic partnership with BCCIE since 2006. Additionally, the delegates expressed their interest in the National Foreign Language Project of Vietnam, basic education, and the teaching and learning of English at schools and universities in the country.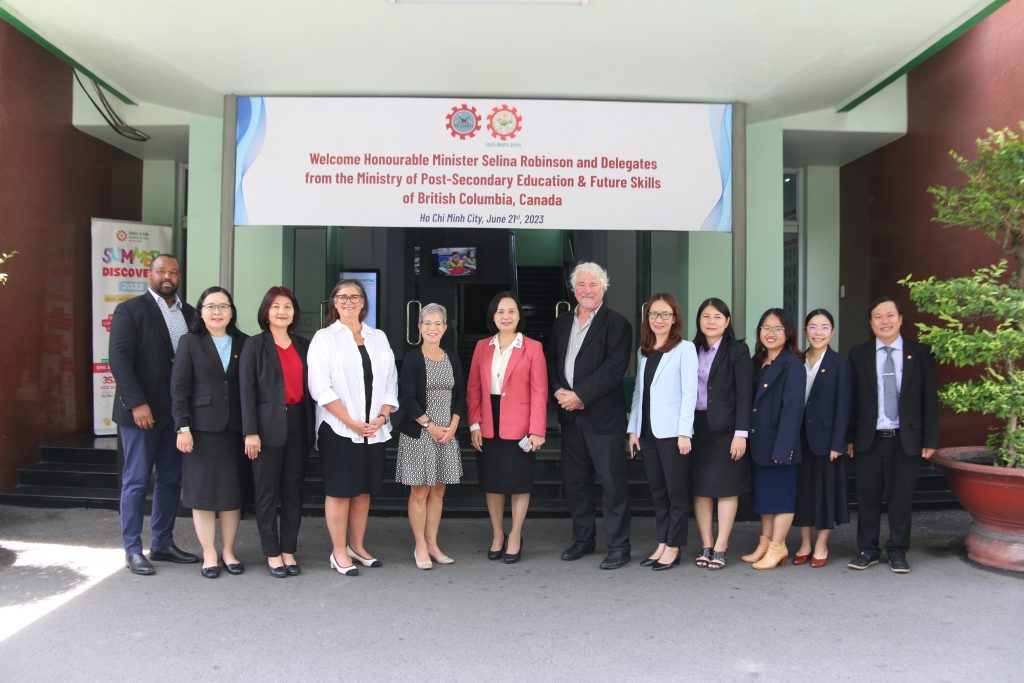 Comments are closed.