Training course: AI Applications in Teaching and Research – Module 2
On May 30 – 31, 2023, the training course on "AI Applications in Teaching and Research – Module 2" was organized by SEAMEO RETRAC with the participation of lecturers and academic staff from various universities and colleges in Ho Chi Minh City and the nearby provinces. The four main areas of the course were: (1) Applying AI to create lectures; (2) Applying AI to create instructional materials; (3) Applying AI to evaluate and assess student performance; and (4) Applying AI to conduct research.
The objective of the two-day course was to give the participants the opportunity of updating knowledge and approaching cutting-edge AI tools like Scholarcy, Quillbot, Grammarly, etc., which can be used for creating lectures and teaching materials, as well as evaluating and assessing students' performance. Moreover, The training course also provided the participants with hands-on activities to practice utilizing these applications, which helped them develop their practical application skills and enhance their abilities to leverage accessible AI applications in teaching and research. Additionally, the participants had opportunities to discuss the related issues for the sake of dealing with the challenges of adopting AI in education and research and shared experiences with other participants and the trainer.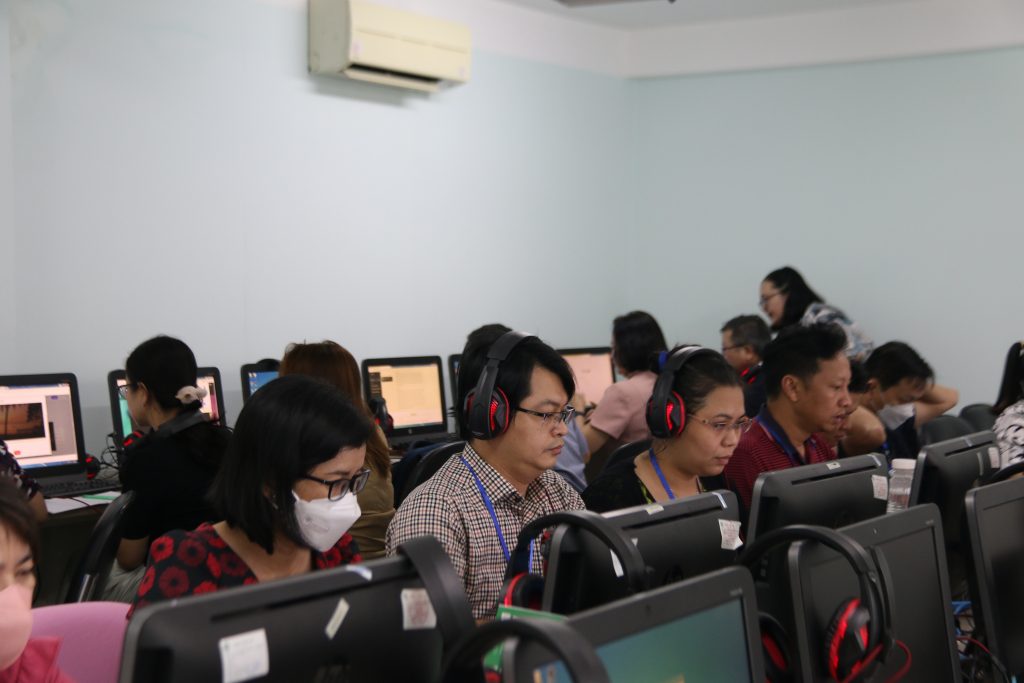 Comments are closed.