---
Training course on "Innovative Teaching Methodologies in Education"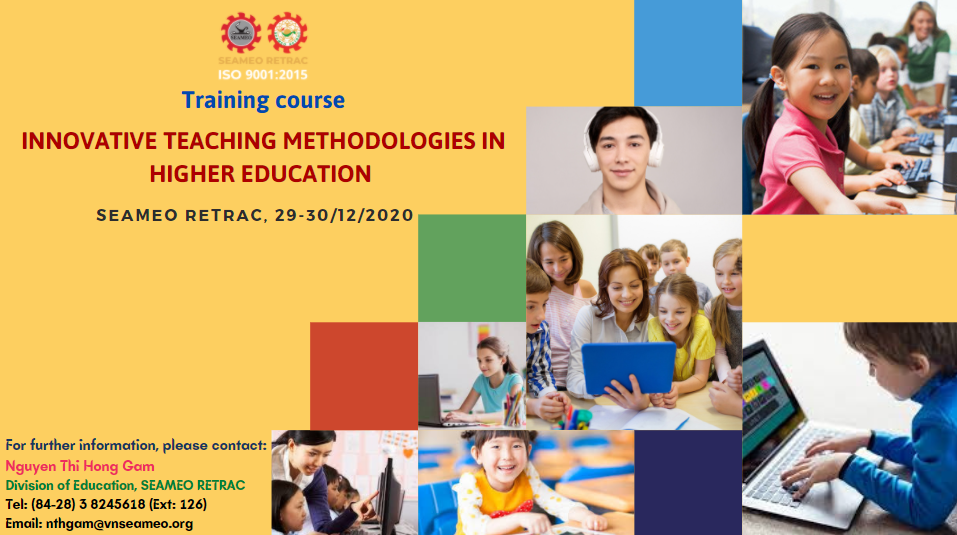 On December 29-30, 2020, SEAMEO RETRAC will organize a training course on "Innovative Teaching Methodologies in Education" for the target group of participants who are lecturers and academic staff from different universities and colleges in Ho Chi Minh City and its neighboring provinces.
The course focuses on two different topics, which are innovative teaching methodologies and ICT applications in teaching. During Day 1, participants will be equipped with knowledge of current innovative teaching approaches such as Project-based Teaching and Problem-based Teaching. In Day 2, participants will be provided with the knowledge and skills of several cutting – edge tools and practice utilizing them in designing and developing virtual instructional materials, as well as assessing students' performance.
Bài viết liên quan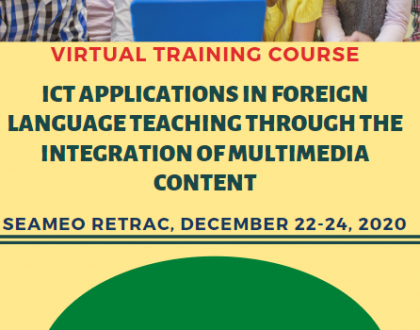 On December 22-24, 2020, a virtual training course on "ICT Applications in Foreign Language Teaching through the Integration of Multimedia...
18/12/2020
From December 01-11, 2020, SEAMEO RETRAC will conduct a virtual international training course on "Capacity Building in Higher Education Leadership...
05/11/2020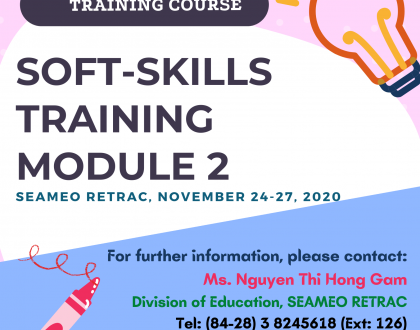 From November 24 to 27, 2020, a training course on "Soft-Skills Training – Module 2" will be carried out...
03/11/2020