---
Training Course on "Soft-Skills Training – Module 3"
A training course on "Soft-Skills Training – Module 3" will be conducted on November 12-15, 2019 by SEAMEO RETRAC to provide the participants with knowledge and skills on effectively teaching soft-skills to university students. The target participants will include lecturers, soft-skills trainers and leaders of Youth Unions and Student Associations of universities and colleges in Vietnam. Four topics discussed within four days of the course include (1) time management and work organization skills, (2) active learning skills, (3) leadership skills, and (4) stress management skills.
Bài viết liên quan
SEAMEO RETRAC is going to conduct the annual training course on "Capacity Building in Leadership and Management for Higher...
02/10/2019
With the aims of equipping participants with the use of innovative ICT applications currently used in managing online learning...
02/10/2019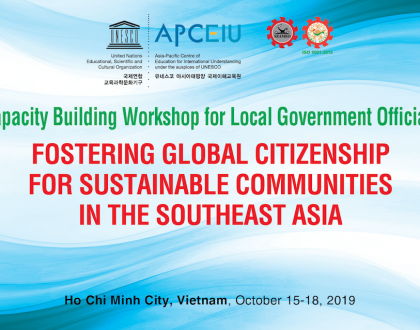 From the 15thto the 18thof October, 2019, SEAMEO RETRAC will organize a 4-day workshop on "Fostering Global Citizenship for...
02/10/2019