---
Training course on "Grant Proposal Writing Skills"
On May 25-26, 2021, SEAMEO RETRAC will organize a training course on "Grant Proposal Writing Skills" for researchers, project managers and staff who are currently in charge of project management at universities and colleges in Vietnam.
The training course will provide participants with essential knowledge and skills to write grant proposals through understanding the process of writing proposals, improving analysis and research skills, while preparing necessary documents for feasible and effective funding schemes.
The course will include different classroom activities such as lectures, group discussions and project exercises to help participants not only grasp key content but also discuss in more detail concerns related to the topics being taught in class.
For more information about this training course, please contact:
Ms. Nguyen Thi Hong Gam
Division of Education
SEAMEO RETRAC
Tel: (84-28) 3824 5618 (Ext: 126)
Email: nthgam@vnseameo.org
Bài viết liên quan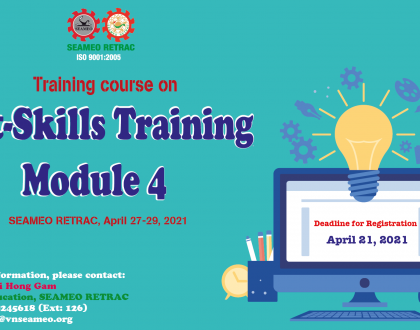 With the aim of equipping participants with the necessary skills to well serve the training and development of soft...
22/04/2021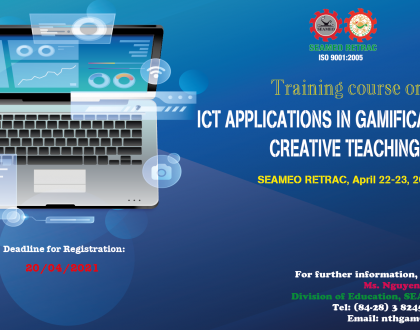 On April 22-23, 2021, SEAMEO RETRAC will organize a training course on "ICT Applications in Gamification on Creative Teaching"...
20/04/2021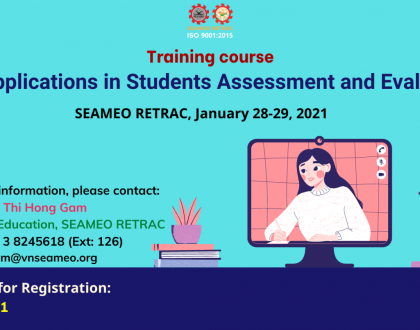 In order to equip students with knowledge of the ICT applications currently used in the test preparation and in...
21/01/2021