---
Training course on "ICT Applications in Gamification on Creative Teaching", April 22-23, 2021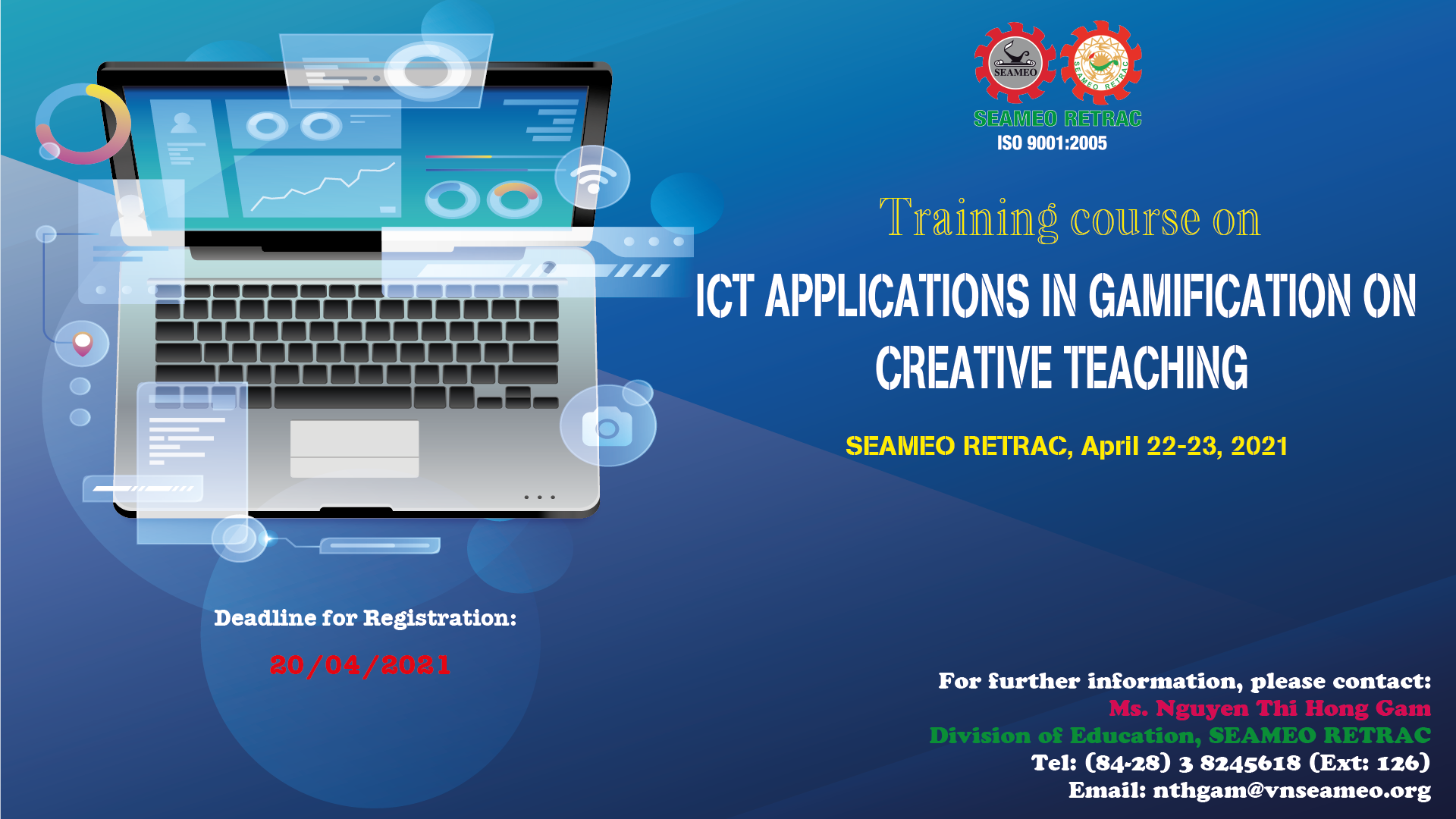 On April 22-23, 2021, SEAMEO RETRAC will organize a training course on "ICT Applications in Gamification on Creative Teaching" for lecturers and academic staff from various universities and colleges in Ho Chi Minh City and its nearby provinces. During the two-day course, participants will be provided with ample opportunities to acquire new knowledge and practise utilising innovative ICT tools in developing multimedia teaching materials, creating games, quizzes and small tests to assess studnets' understanding as well as to create a dynamic, positive learning environment for students. The tools presented in the course will include QuizWhizzer, Nearpod, Powtoon, Classcraft, Educaplay, PlayBrighter, ClassKick, and GooseChase Edu.
Deadline for Registration: April 20, 2021
For more information about this training course, please contact:
Ms. Nguyen Thi Hong Gam
Division of Education
SEAMEO RETRAC
Tel: (84-28) 3824 5618 (Ext: 126)
Email: nthgam@vnseameo.org
Bài viết liên quan
On May 25-26, 2021, SEAMEO RETRAC will organize a training course on "Grant Proposal Writing Skills" for researchers, project...
22/04/2021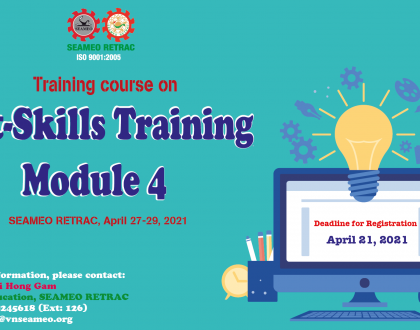 With the aim of equipping participants with the necessary skills to well serve the training and development of soft...
22/04/2021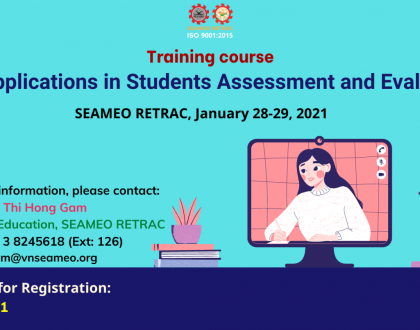 In order to equip students with knowledge of the ICT applications currently used in the test preparation and in...
21/01/2021