14th Governing Board Meeting
The 14th SEAMEO RETRAC Governing Board Meeting was convened from August 09-12, 2011 in Ho Chi Minh City and officiated by H.E. SEAMEO Council President Pehin Abu Bakar Apong, Minister of Education, Brunei Darussalam.
The meeting was held back to back with the Roundtable Forum on Educational Management and Leadership and SEAMEO RETRAC 15th Anniversary. Attending the meeting were members and representatives coming from eight Southeast Asian countries. In his opening remarks, the Council President congratulated on the Center's achievements for the past year, and encouraged its continued strong linkages with institutions and organizations galore within and outside the region. At the meeting, Dr. Dang Van Hung, SEAMEO RETRAC Deputy Director, presented a brief report on the main issues raised and approved at the Center Directors Meeting held in Bangkok, Thailand on July 05-07, 2011. Also, the Board approved the Center's annual report which was presented by Assoc. Prof. Dr. Do Huy Thinh, SEAMEO RETRAC Director, and the financial report FY 2010–2011 by Mr. Nguyen Tan Hung, Head of Bursar. The meeting ended with the agreement that SEAMEO RETRAC 15th Governing Board Meeting be convened in September of 2012.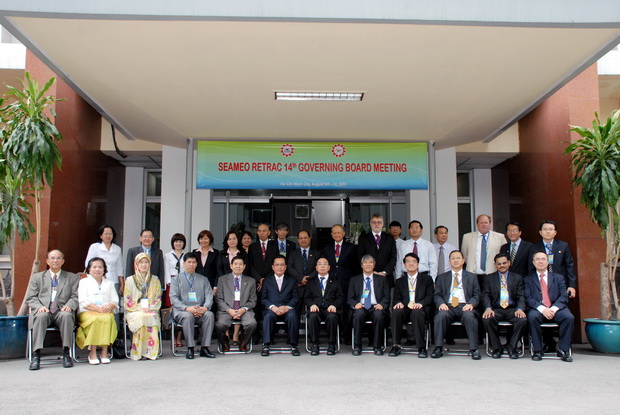 Comments are closed.