47th SEAMEO Council Conference in Ha Noi, Vietnam
The 47th Southeast Asian Ministers of Education Organization (SEAMEO) Council Conference was held from March 19 – 21, 2013, at Hanoi Daewoo Hotel. This was the second SEAMEO Council Conference hosted by the Vietnamese government.
Attending the Conference were H.E. Mr. Truong Tan Sang, President of Vietnam; H.E. Prof. Dr. Nguyen Thien Nhan, Vietnam's Deputy Prime Minister; H.E. Prof. Dr. Pham Vu Luan, Vietnam's Minister of Education and Training; H.E. Pehin Abu Bakar Apong, Minister of Education, Brunei Darussalam cum SEAMEO Council President, term 2011 – 2013; and more than 200 delegates who are Ministers of Education, High Officials from SEAMEO member countries, affiliate members and international organizations. The Conference included the launch of the Ministerial Round Table Meeting, the signing of the proclamation of the United Kingdom as an associate member, the signing of the SEAMEO statement, the conduct of a policy forum on the theme "Life-long Learning", the launch of SEAMEO College, plenary sessions, an in-camera session and bilateral meetings. On this occasion, H.E. Prof. Dr. Pham Vu Luan presented medals of honor for education to H.E. Pehin Abu Bakar Apong and other high officials from different member countries.  At the Conference, H.E. Prof. Dr. Pham Vu Luan was unanimously elected the SEAMEO Council President (term 2013 – 2015). Among others, important resolutions of the SEAMEO Council included the approval of legal documents for the establishment of the SEAMEO Regional Center for Lifelong Learning in Vietnam. The delegation from SEAMEO RETRAC headed by Dr. Ho Thanh My Phuong, Director, also attended this special event. On this occasion, Mr. Dinh Gia Bao, a senior staff of SEAMEO RETRAC was presented the SEAMEO Service Award. This is the recognition and appreciation to staff members of SEAMEO Units who demonstrate exceptionally high levels of achievement in work performance, innovation and creativity, professionalism and commitment to the success of the Organization's mission and goals.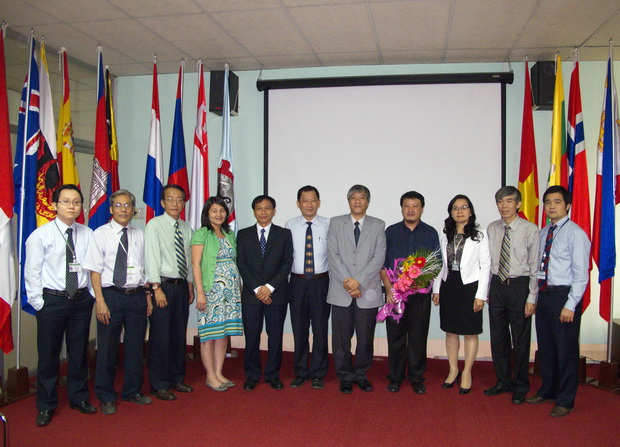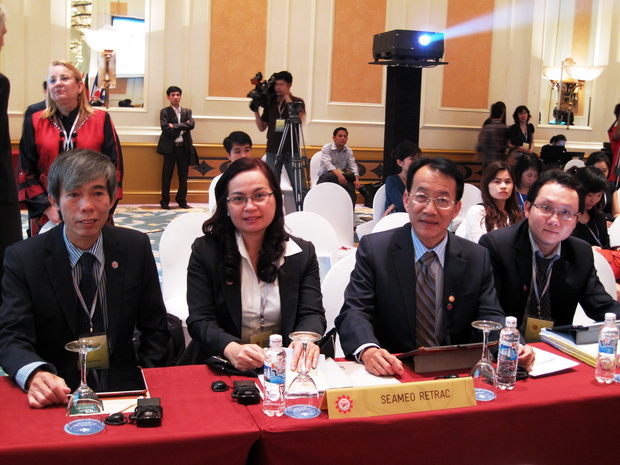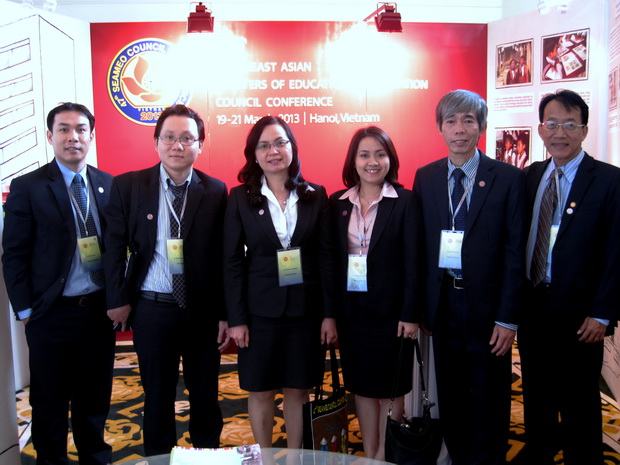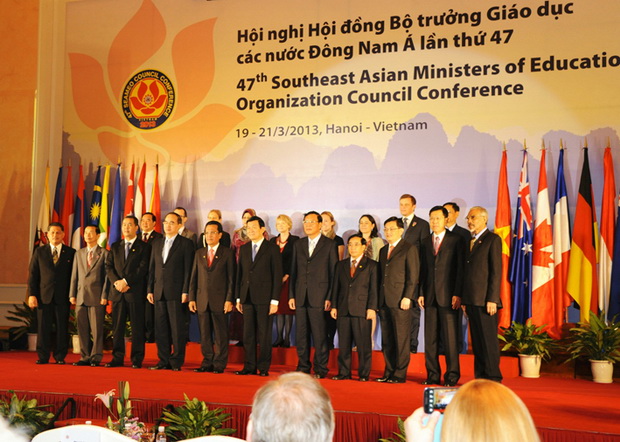 Comments are closed.