Awarding Ceremony from Minister of Education for Mr. Mai Que Vu
Unanimously endorsed by Vietnam's government and approved by SEA countries; Vietnam's Ministry of Education and Training (MOET) will host the 47th SEAMEO Council Conference (SEAMEC) in Hanoi from 19 to 21 March, 2013.
This is one of SEAMEO's biggest events. At the approach of the Conference, on behalf of H.E. Minister Pham Vu Luan, Mr. Tran Ba Viet Dzung, Director General, Department of International Cooperation, MOET, awarded the certificate of recognition to Mr. Mai Que Vu, Head of Department of Fine Arts from Ho Chi Minh City University of Architecture, for his excellent accomplishment in SEAMEC logo design competition. The awarding ceremony was conducted at the Center on January 30, 2013.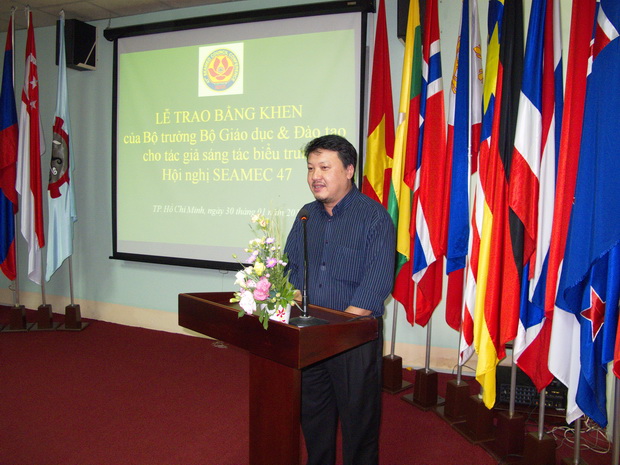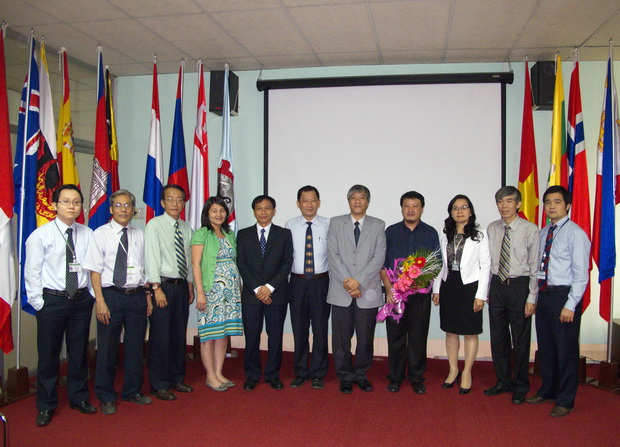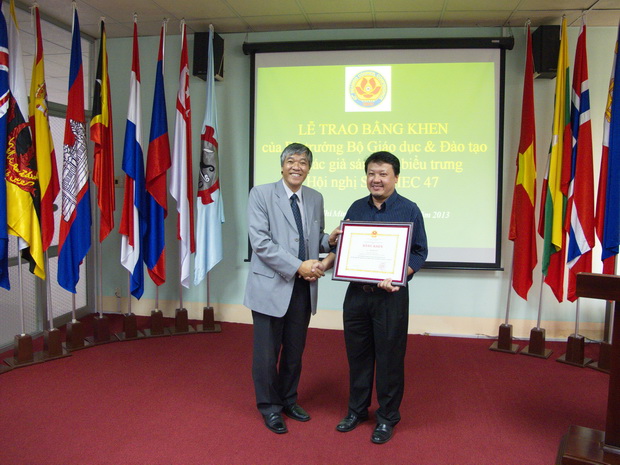 Comments are closed.