Celebrating the Vietnamese Teachers' Day
On November 18, 2016, SEAMEO RETRAC celebrated the Vietnamese Teachers' Day at the Center in order to express its gratitude and appreciation to all the teachers and staff who have been working for the development of the Center over the years.
At the ceremony, on the occasion of our 20th anniversary of establishment and development, the Center's Director presented Certificates of Appreciation to the four teachers to highly treasure their continued contribution with excellent performance since the early years of SEAMEO RETRAC. The Director also granted the SEAMEO RETRAC Teaching Award to other six teachers who have shown excellent performance in the year 2016. Besides, some musical performances contributed by the faculty and students made a cozy, memorable and meaningful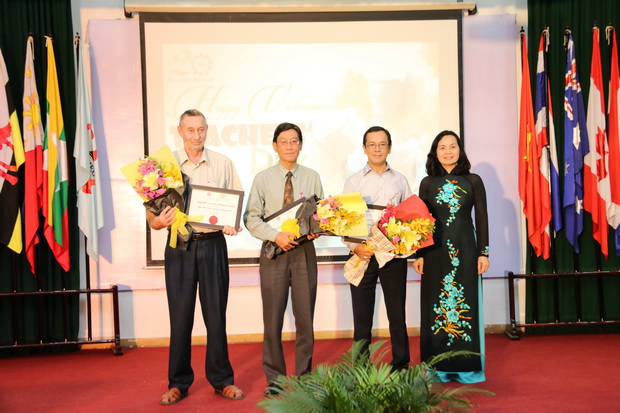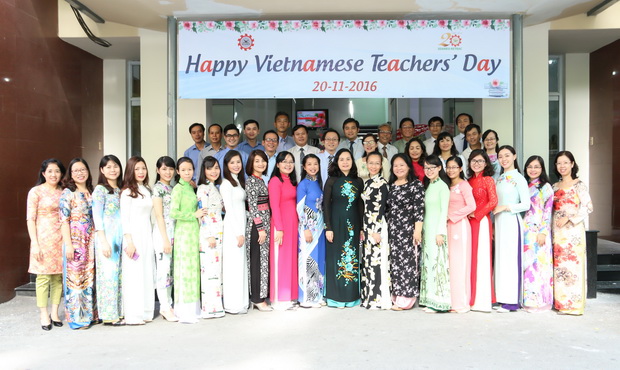 Comments are closed.