Opening Ceremony for the Master of Arts in Applied Linguistics, Intake 16
Curtin University and SEAMEO RETRAC commenced their sixteenth intake of the Master of Arts in Applied Linguistics joint-degree program by hosting the program's first workshop from 14–17 November, 2017. After the face-to-face workshop, the students will continue their online study with the support from their lecturers. The following three workshops will be conducted in February, July, and November 2018. The sixteenth intake enrolled about 40 English teachers from Vietnam, Australia and the U.S.A. This program continues to effectively improve both the quality and qualifications of English language teachers in Vietnam and worldwide.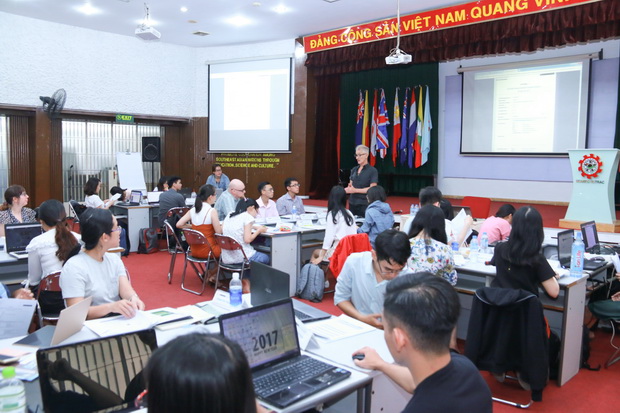 Comments are closed.