MOA Signing Ceremony with LabTech International LTD
The MOA Signing Ceremony between SEAMEO RETRAC and LabTech International LTD. was conducted at the Center's premises on April 06, 2023, with the attendance from the Board of Directors and Senior Staff of SEAMEO RETRAC and General Manager from LabTech – Mr. Brad Ker.
The MOA is perceived as the ground for the two parties to cooperate and collaborate in TVET capacity building and digital learning resources. Especially SEAMEO RETRAC and LabTech International LTD. will work closely as strategic partners in TVET training courses and programs with accreditations of courses in relevant awarding associations; academic exchange via joint research and projects on TVET, and digital learning and teaching; and hybrid conferences, webinars on various aspects of technical education and training.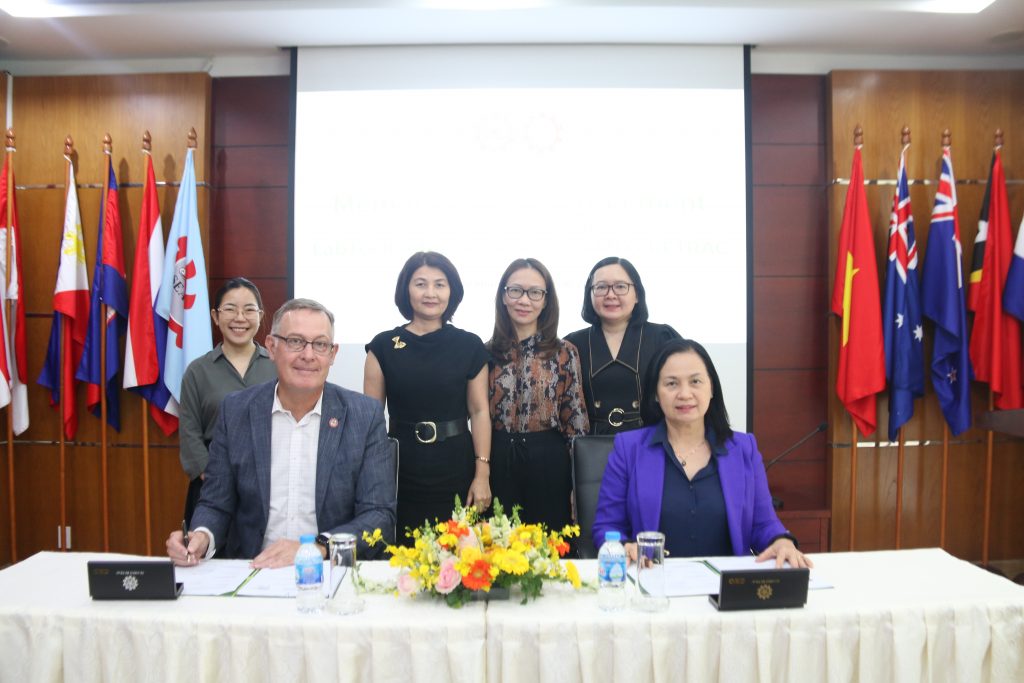 Comments are closed.