Sharing Session on Integrating AI Tools in Teaching English Language
On March 11, 2023, SEAMEO RETRAC organized a sharing session on 'Integrating AI Tools in Teaching the English Language' for teachers of English at the Center's premises. Participating in this session were 15 English teachers. The session was conducted by Dr. Nguyen Thi Thuy Trang – Deputy Dean, the Divisions of Foreign Studies, SEAMEO RETRAC.
The sharing session served as a space for teachers to meet, exchange, and share their professional development experiences. To begin the session, Dr. Nguyen Thi Thuy Trang provided practical guidance on how to use free artificial intelligence (AI) information technology tools in the classroom, helping teachers to enhance their teaching and student engagement.
The teachers were then engaged in sharing their own experiences and discussing effective implementation of AI tools in their teaching. By sharing their knowledge and expertise, they created a collaborative learning environment and gained new perspectives on the use of AI technology in language education.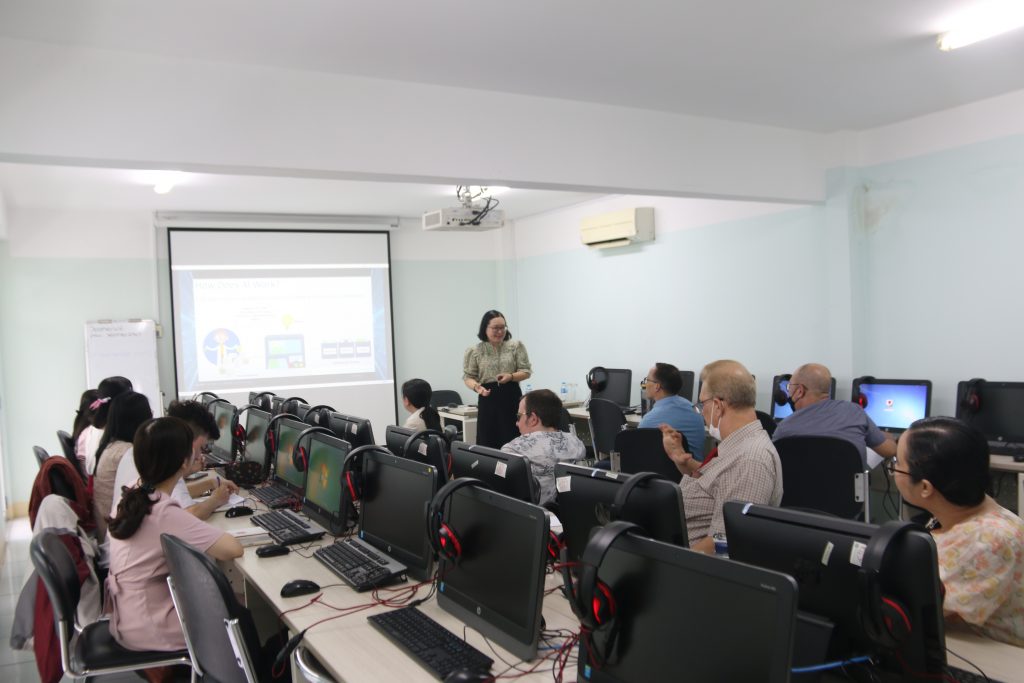 Comments are closed.