Training workshop on "English as a Medium of Instruction in Higher Education"
SEAMEO RETRAC in collaboration with University of South Australia co-organised an international workshop on "English as a Medium of Instruction (EMI) in Higher Education" on December 10-11, 2018 at the Center's premises. This workshop is among a series of activities of the project "Institutional links to address issues in higher education in Vietnam", sponsored by Australia-ASEAN Council and Australian Department of Foreign Affairs and Trade.
Participants of the workshop were administrators and lecturers from 21 universities and colleges in Ho Chi Minh City and neighboring provinces. At the workshop, participants shared experience and learned about issues related to EMI such as curriculum design, EMI pedagogy, assessment, opportunities and challenges in Vietnamese context.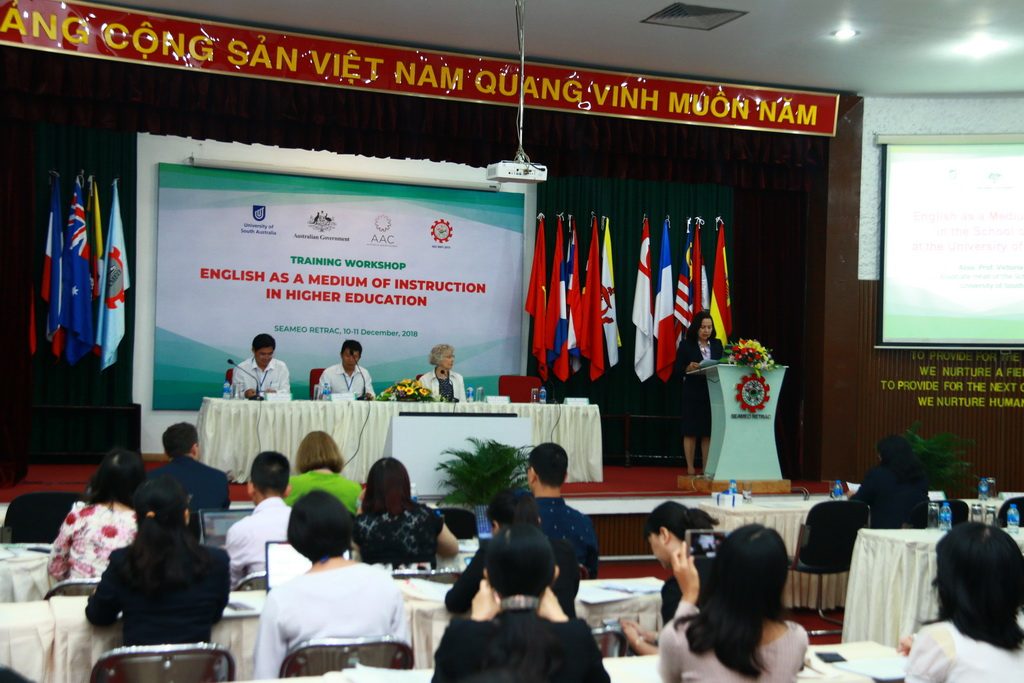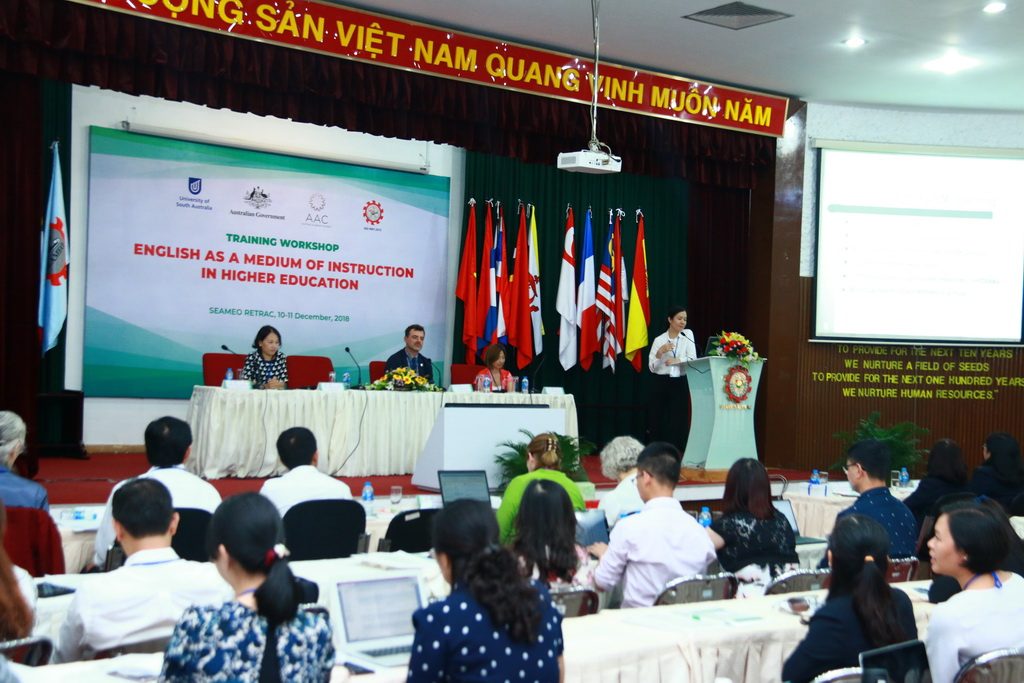 On this occasion, a Memorandum of Understanding was signed by SEAMEO RETRAC and University of South Australia to set a foundation for long-term and sustainable collaboration between the 2 institutions in the coming year.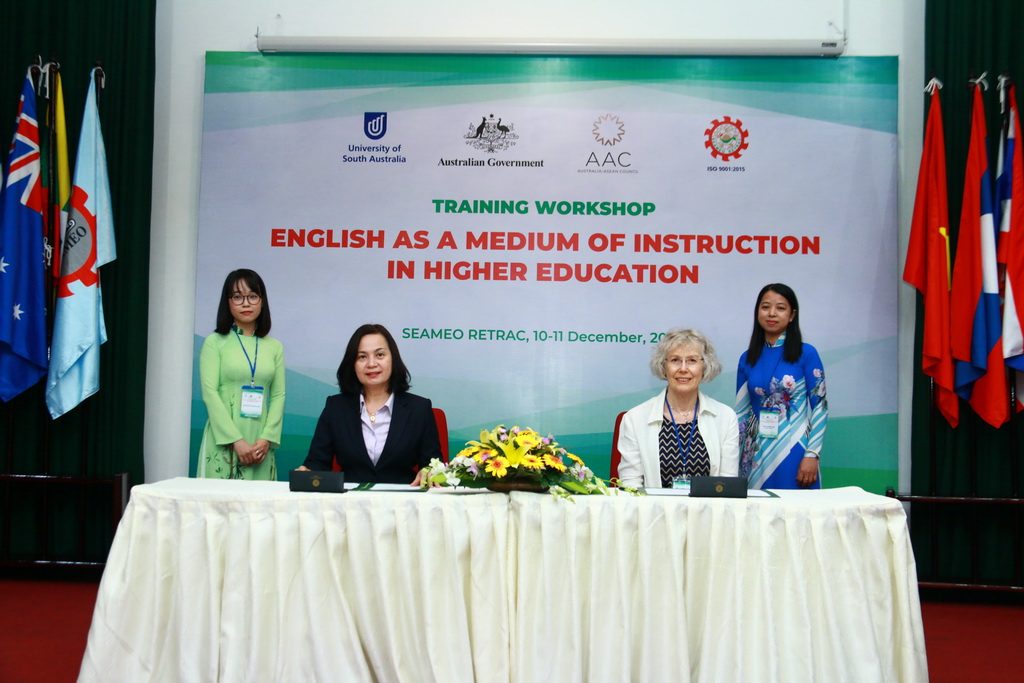 Comments are closed.