---
Educational Webinar on "Innovative Solutions to Achieve Quality, Equity and Inclusiveness in Education in Southeast Asia"
On October 01, 2020, SEAMEO RETRAC organized an educational webinar on "Innovative Solutions to Achieve Quality, Equity and Inclusiveness in Education in Southeast Asia" from 13:30 to 17:00 (Vietnam Time) on the Zoom platform and streamed on Youtube.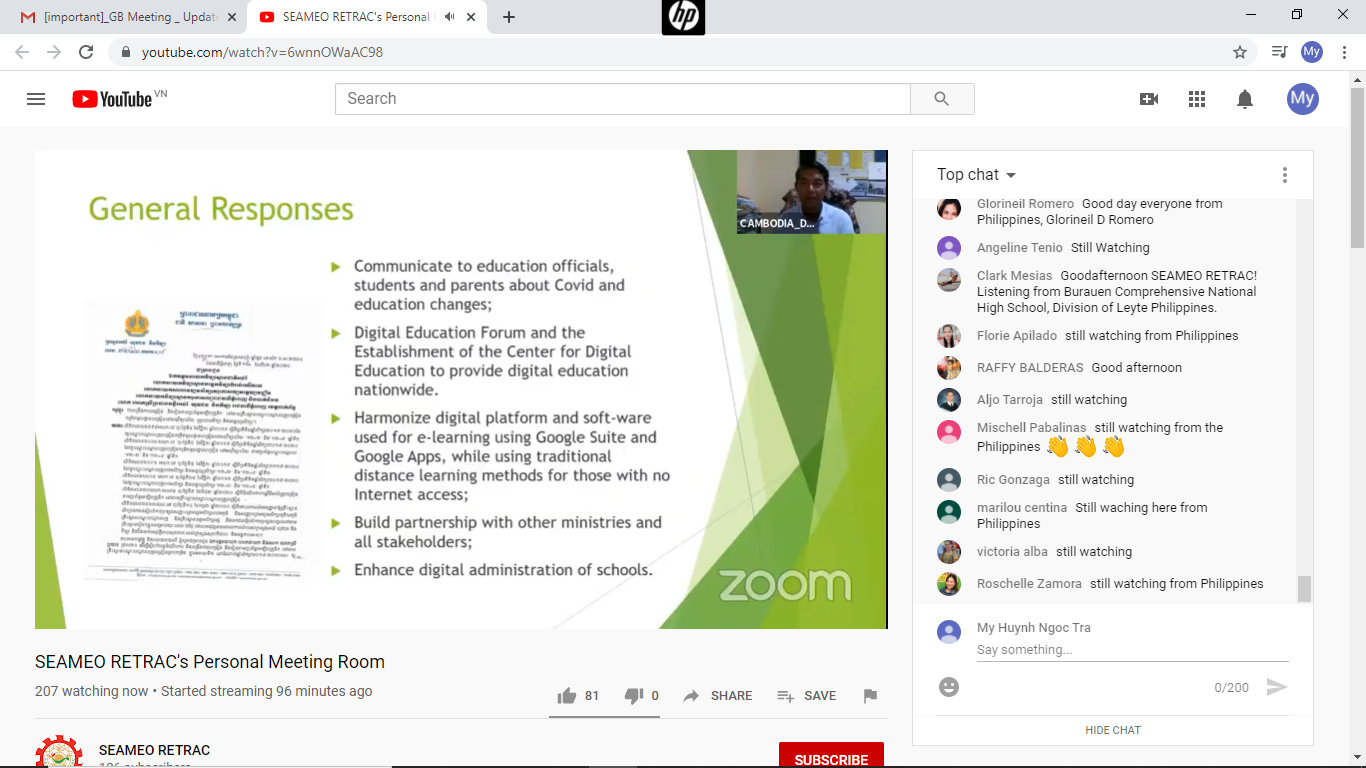 The Webinar was conducted back to back with the SEAMEO RETRAC's Governing Board Meeting. This year, the Webinar focused on creating a professional platform for educational leaders, educators, scientists, researchers and educational staff to not only be updated with recent and on-going practices in the Southeast Asian region but also to exchange ideas and experiences on key issues and challenges of promoting inclusion and equity in education.
Four main sub-themes of the Webinar included (1) reform strategies to address the issues of exclusion as well as promote equity and quality in education; (2) challenges of reform implementation at national and regional levels in terms of educational policies, leadership and management, as well as teaching, learning and assessment to enhance quality in education; (3) capacity building and sustained professional development for teachers, managers and leaders for improving teaching and learning quality; (4) key issues and innovative practices related to distance/online learning modalities during school closures in the COVID-19 educational crisis to ensure the continuity of learning.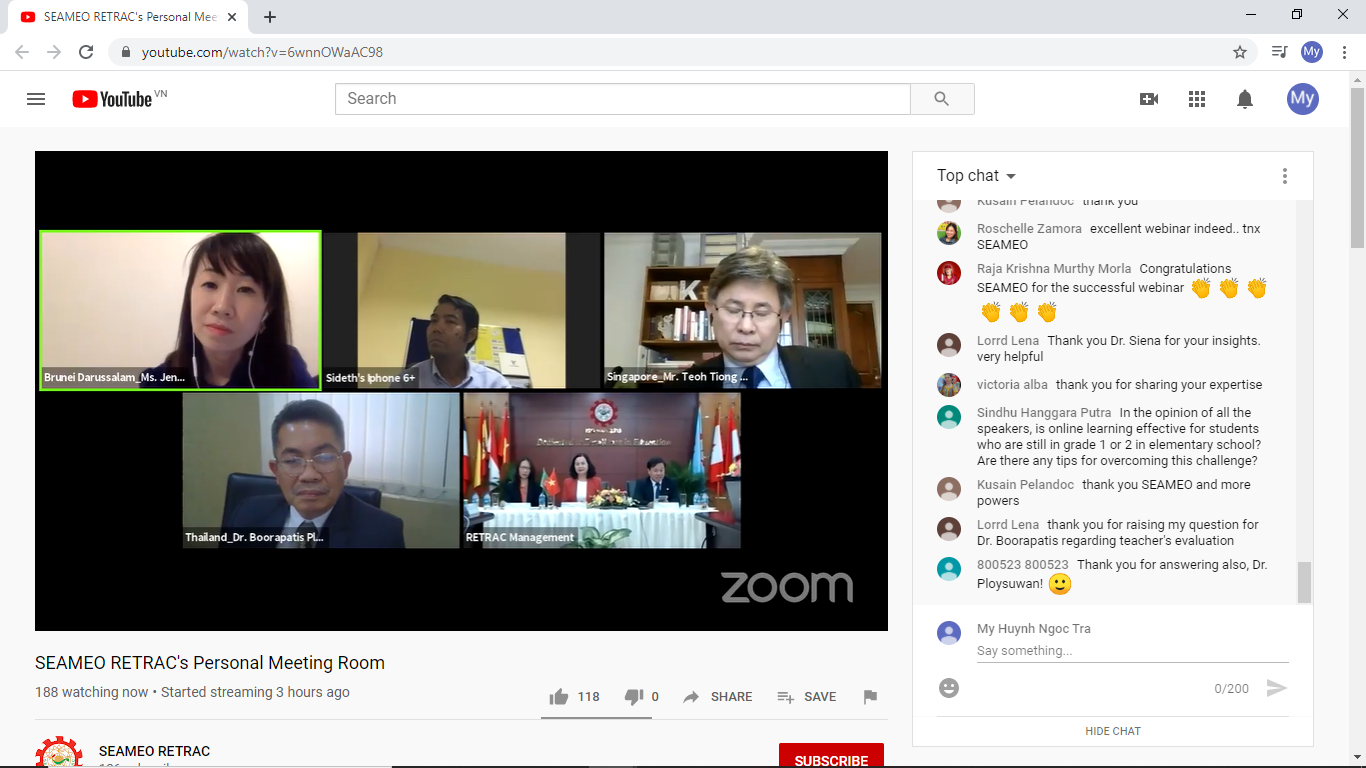 Speakers of the Webinar included senior educational leaders from the Ministries of Education of the Southeast Asian countries and invited speakers from different international organizations. The Webinar was freely open for all participants in Southeast Asian countries who are interested in the topics.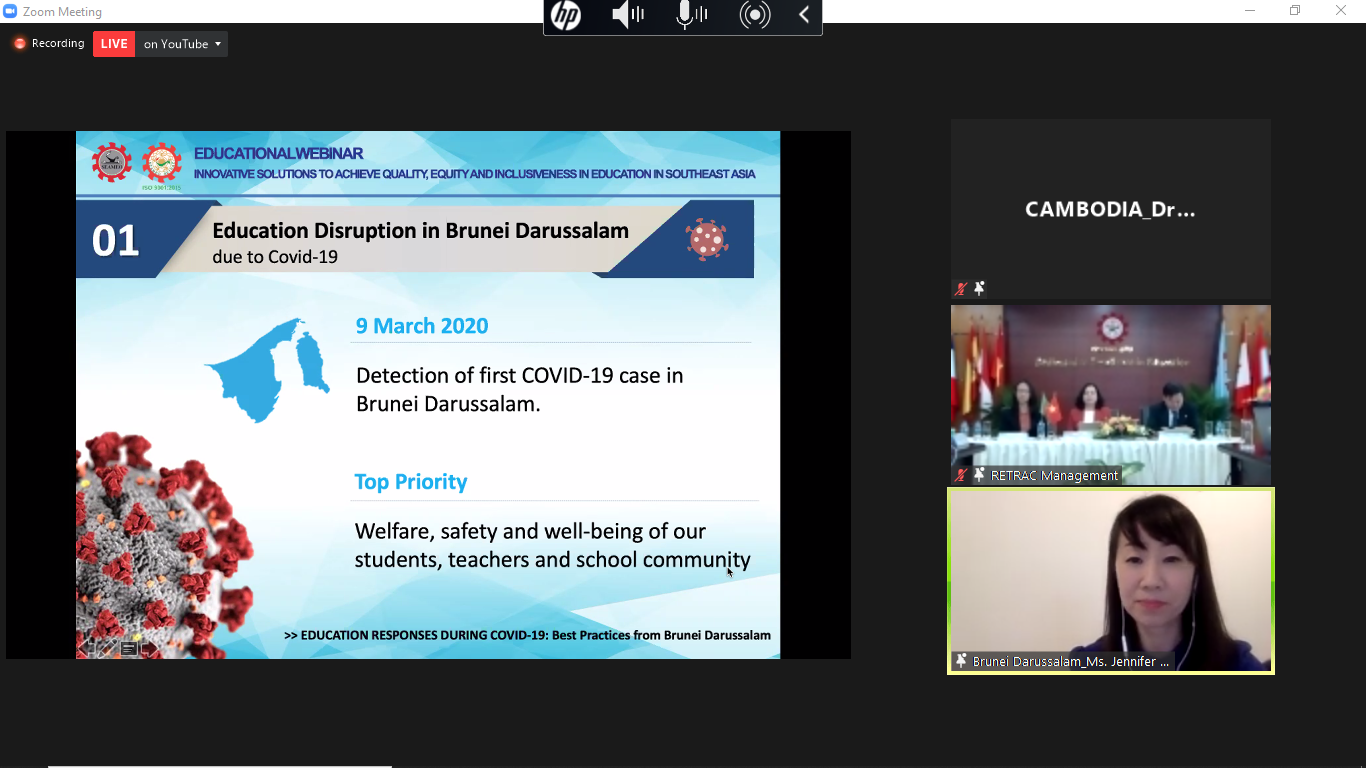 Bài viết liên quan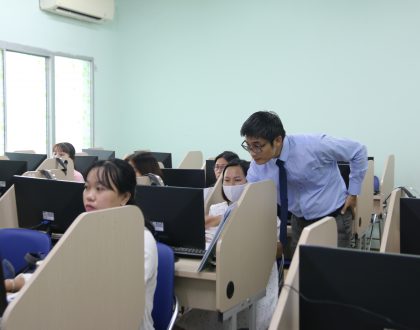 On December 30-31, 2020, SEAMEO RETRAC organized a training course on "Innovative Teaching Methodologies in Education" for 10 participants...
18/12/2020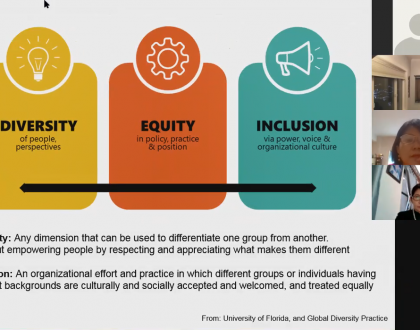 From December 01-11, 2020, SEAMEO RETRAC conducted a virtual international training course on "Capacity Building in Higher Education Leadership...
05/11/2020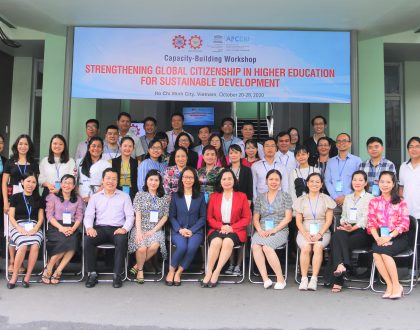 From the 20th to the 23rd of October, 2020, SEAMEO RETRAC organized a 4-day workshop on "Strengthening Global Citizenship...
20/10/2020