---
Virtual Training Course on "Interactive Teaching Methodologies in Higher Education"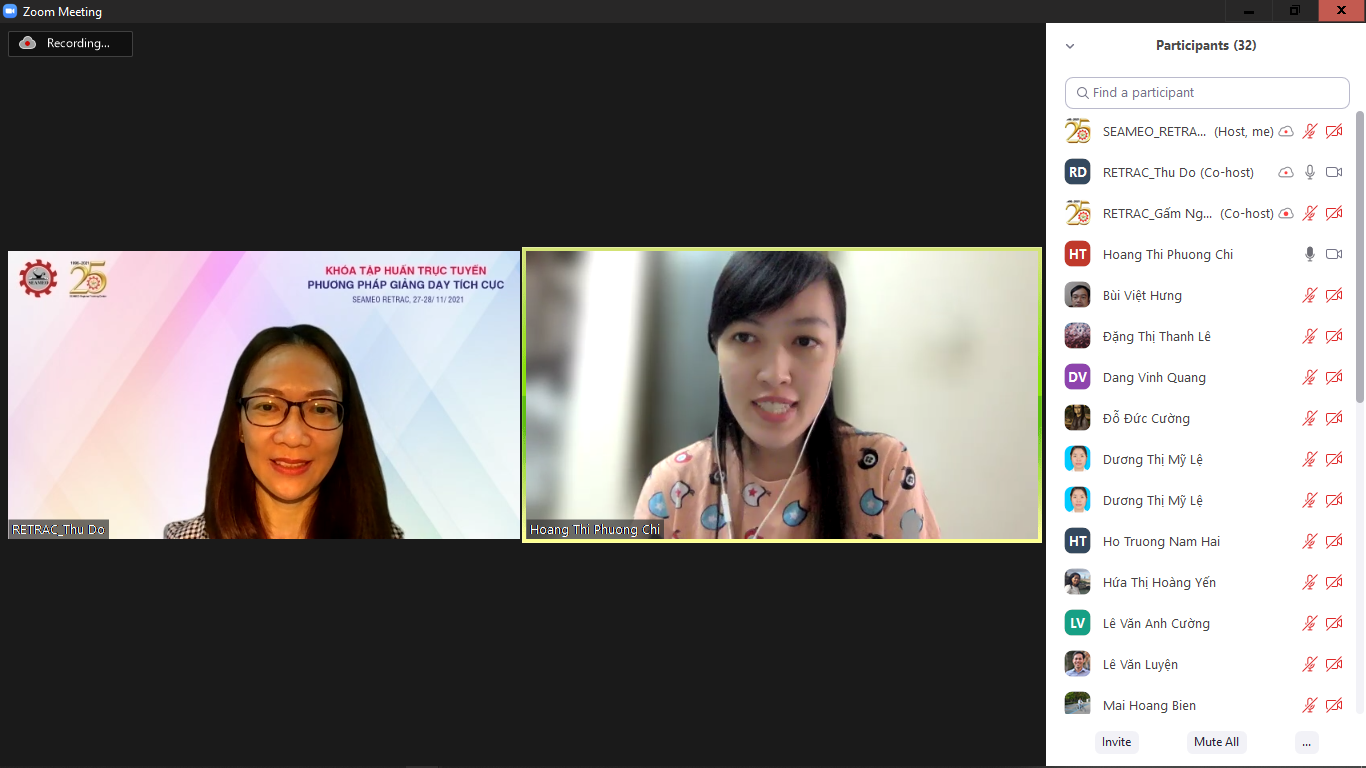 On November 27-28, 2021, SEAMEO RETRAC held a virtual training course on "Interactive Teaching Methodologies in Higher Education" for 30 participants who are lecturers and academic staff from different departments of the University of Sciences – Ho Chi Minh City National University.
The course was designed to focus on various interactive methods, strategies and techniques that participants can flexibly apply in their teaching practice at their institutions. During Day 1, participants were provided with knowledge of influential teaching theories and different classroom activities related to the 5E instructional model (Engage, Explore, Explain, Elaborate, Evaluate). Additionally, participants also learned about one of the most popular innovative teaching approaches which is Problem-based Learning. On Day 2, participants were introduced with several interactive strategies and experienced the suggested way to organize the activities in the classroom.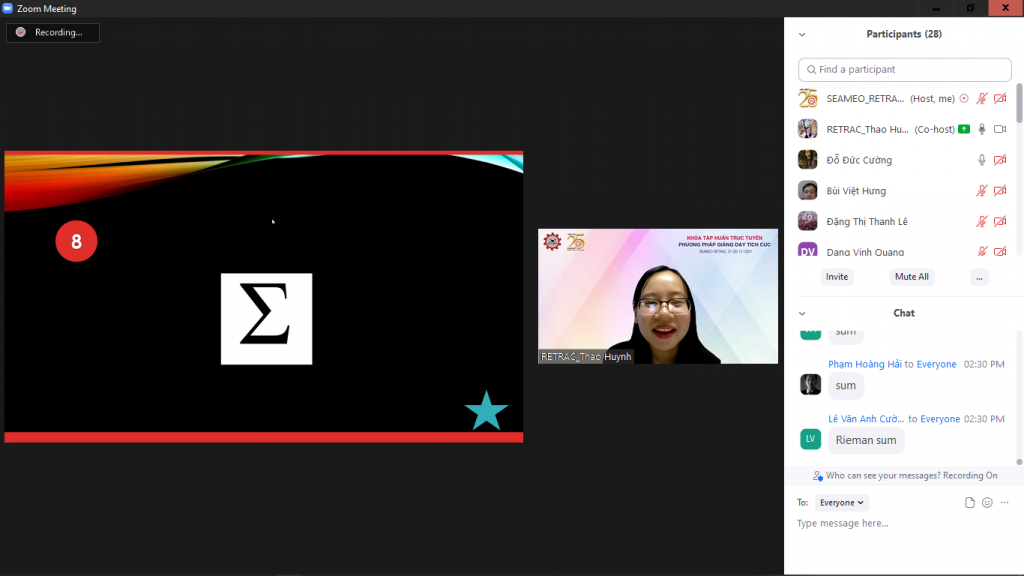 Bài viết liên quan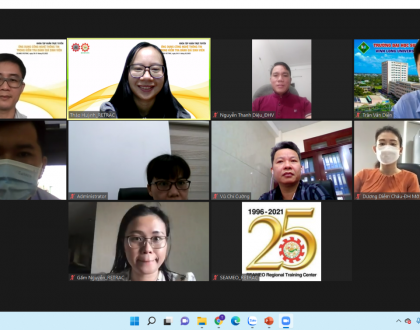 On March 30-21, 2022, SEAMEO RETRAC organized a virtual training course on "ICT Applications in Students' Assessment and Evaluation...
30/03/2022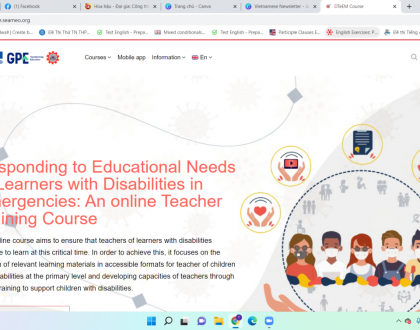 On March 22, 2022, the orientation of the online course on "Disability-Inclusive Teaching in Emergencies", implemented by The United...
22/03/2022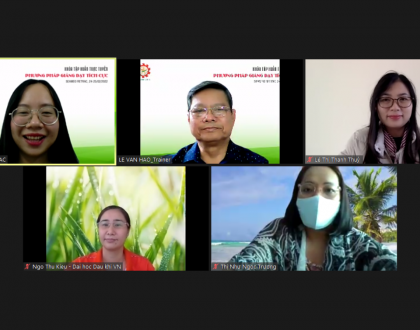 On the 24 – 25th of February, 2022, SEAMEO RETRAC organized a virtual training course on "Innovative Teaching Methods...
24/02/2022