---
Capacity-Building Workshop for Local Government Officials on "Fostering Global Citizenship for Sustainable Communities in the Southeast Asia"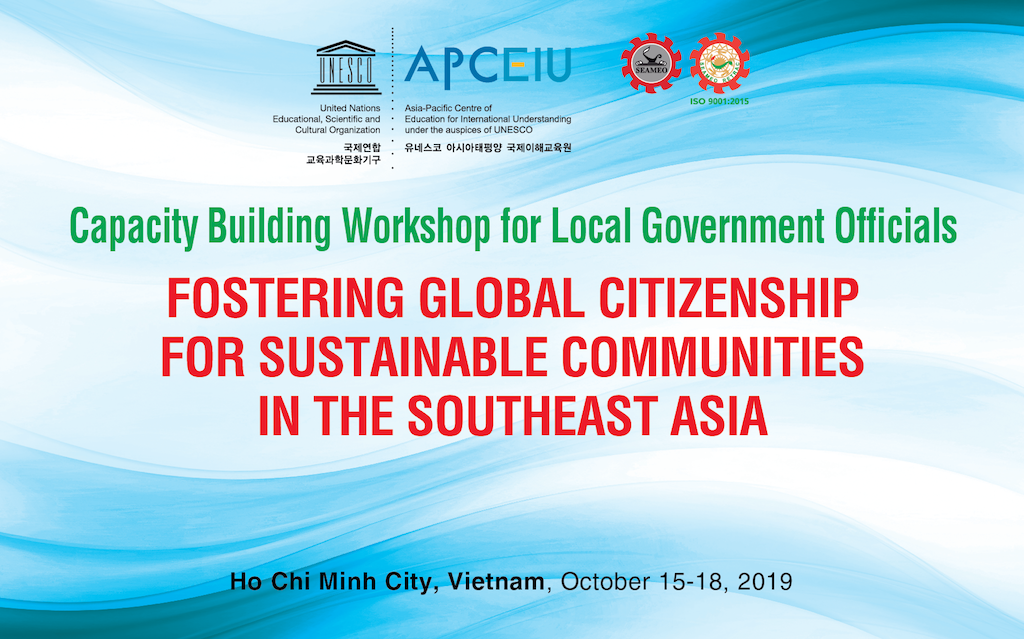 From the 15thto the 18thof October, 2019, SEAMEO RETRAC will organize a 4-day workshop on "Fostering Global Citizenship for Sustainable Communities in the Southeast Asia" in collaboration with the Asia-Pacific Centre of Education for International Understanding (UNESCO-APCEIU, South Korea) at the Centre's premises – 35, Le Thanh Ton, District 1, Ho Chi Minh City, Vietnam. This workshop will not only provide participants with ample opportunities to better understand the concept and principles of Global Citizenship Education (GCED), but also engage them in meaningful dialogues to share their experiences with speakers and other participants from different countries, cultures, and contexts.
The target participants of the workshop will include around 30 local government officials from Southeast Asia region, who are working in the areas of global citizenship education, sustainable development, community development and other related areas.
Bài viết liên quan
SEAMEO RETRAC is going to conduct the annual training course on "Capacity Building in Leadership and Management for Higher...
02/10/2019
A training course on "Soft-Skills Training – Module 3" will be conducted on November 12-15, 2019 by SEAMEO RETRAC...
02/10/2019
With the aims of equipping participants with the use of innovative ICT applications currently used in managing online learning...
02/10/2019