---
Regional Seminar 2021 on "Internationalization of Higher Education in the Pandemic Landscape: Transforming Challenges to Opportunities for Development"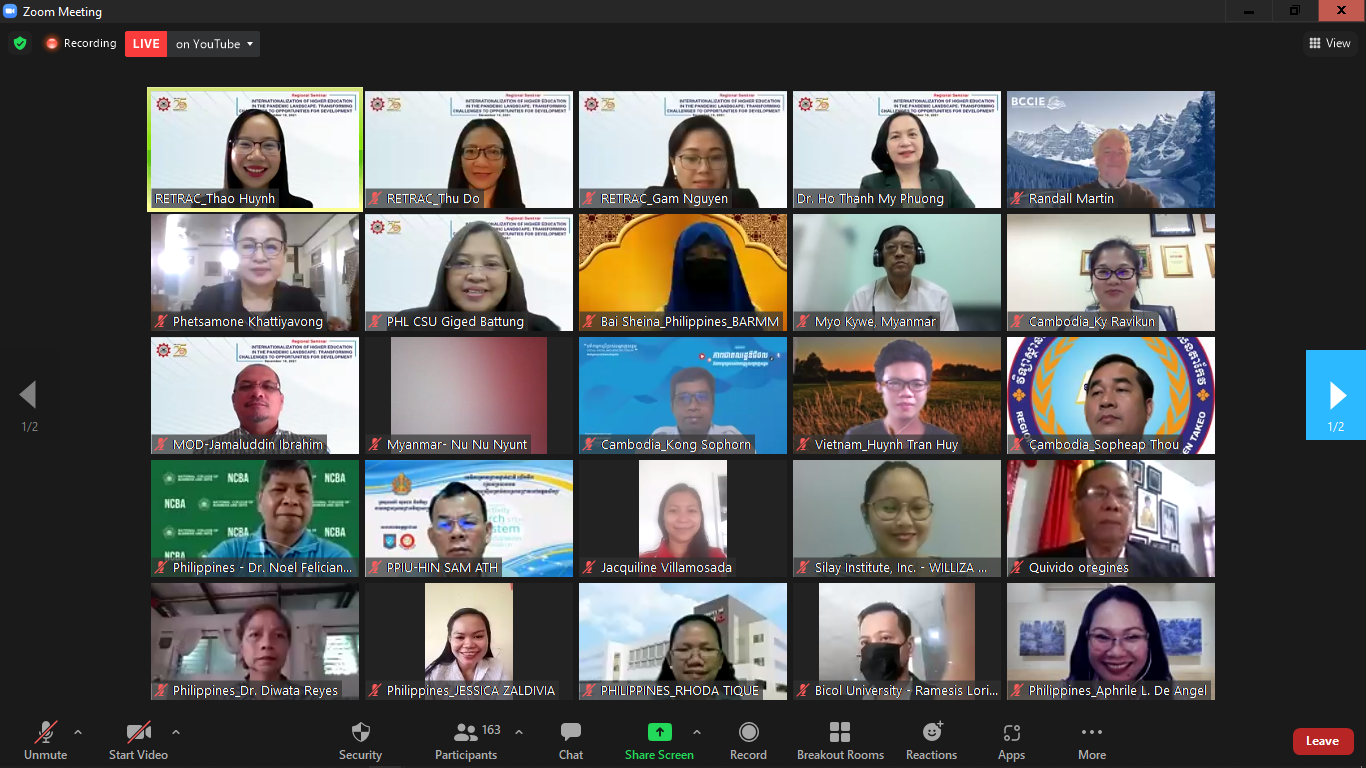 On December 10, 2021, SEAMEO RETRAC organized the Regional Seminar on "Internationalization of Higher Education in the Pandemic Landscape: Transforming Challenges to Opportunities for Development" from 08:30 to 11:30 (GMT+7/Vietnam Time). The Seminar was conducted on the Zoom platform and concurrent live-streamed on SEAMEO RETRAC's YouTube Channel. The Seminar once again served as a wisdom platform for leaders, administrators, educators and lecturers from different universities and colleges in the Southeast Asian region to exchange effective internationalization strategies and share their experience on the transformation of the situations caused by the COVID-19 pandemic as an opportunity to enhance the institutional quality. Speakers of the Seminar included 07 invited scholars and leaders from different universities in Southeast Asia and from international organizations in Australia and Canada who shared their experience and expertise with the participants through their presentations. With the focus on internationalization strategies adopted by higher education institutions to tackle the challenges in the while and post-crisis times, the Seminar attracted the attendance of more than 190 participants from different nations including Cambodia, Lao PDR, Indonesia, Myanmar, Malaysia, Philippines, Thailand and Vietnam.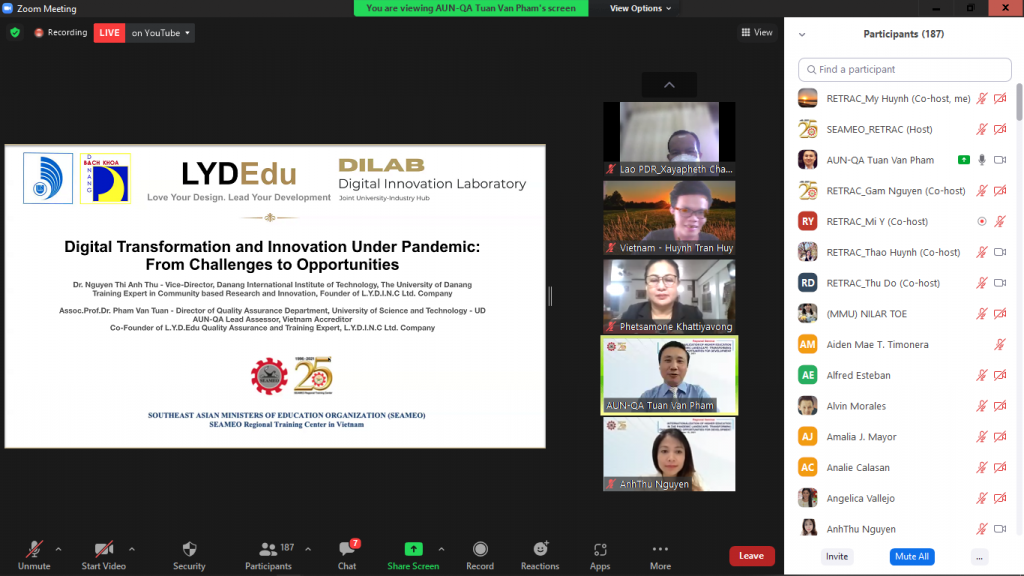 Bài viết liên quan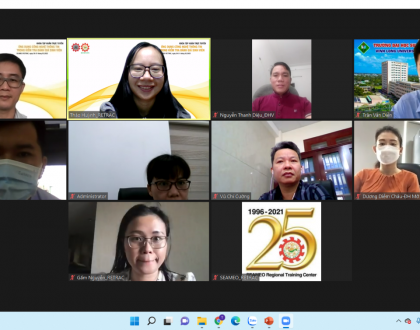 On March 30-21, 2022, SEAMEO RETRAC organized a virtual training course on "ICT Applications in Students' Assessment and Evaluation...
30/03/2022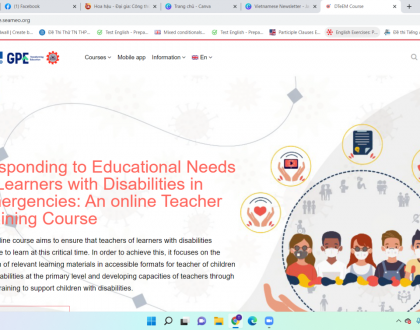 On March 22, 2022, the orientation of the online course on "Disability-Inclusive Teaching in Emergencies", implemented by The United...
22/03/2022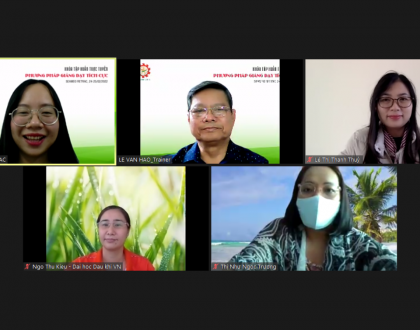 On the 24 – 25th of February, 2022, SEAMEO RETRAC organized a virtual training course on "Innovative Teaching Methods...
24/02/2022