The 42nd SEAMEO High Officials Meeting
The 42nd SEAMEO High Officials Meeting held during November 26-28, 2019 at the Berkeley Hotel, Pratunam, Bangkok, Thailand. The SEAMEO High Officials Meeting (HOM) is an annual high level forum whereby senior education officials review and plan the programmes and operations of the Organization. The 42nd HOM brought together 149 high-level education officials from 11 SEAMEO Member Countries, representatives from 26 SEAMEO Centers, Associate Members, Affiliate Members and partner organizations.
During the plenary session, high officials and the delegation discussed and updated the meeting with the implementation of the collaborative projects and selected initiatives under the SEAMEO 7 Priority Areas and SEAMEO Strategic Plan (2011-2020). Also at the meeting, updates and proposals from 14 invited partners were presented to high officials. Based on decisions and recommendations at the Meeting, the agenda & issues for further discussion/implementation will be set for SEAMEO Member Countries and SEAMEO Centers.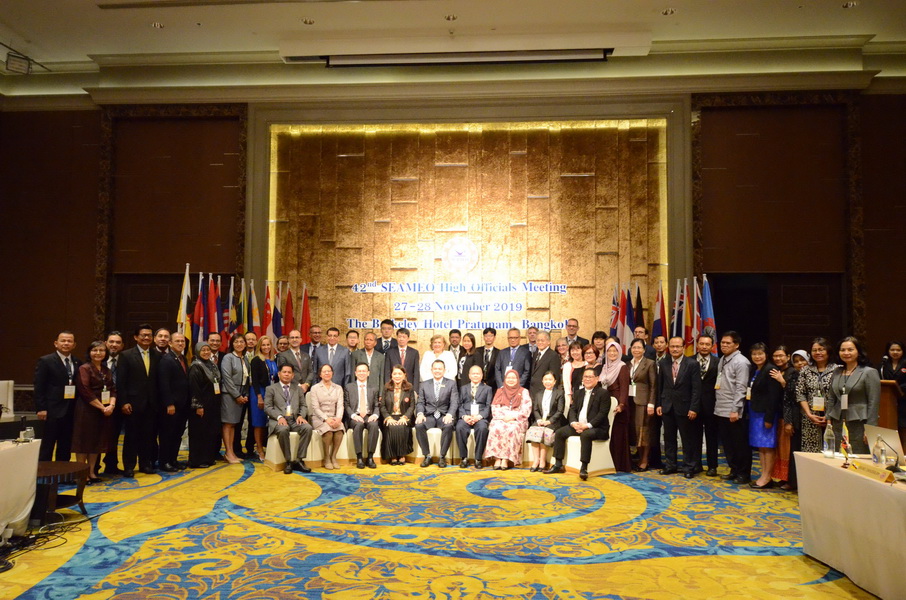 Comments are closed.