14th International Conference on TESOL: The Future of English Language Teaching: Opportunities & Challenges
The Southeast Asian Ministers of Education, Regional Training Center in Vietnam (SEAMEO RETRAC) in collaboration with Curtin University, Australia will organize the 14th International Conference on TESOL. Mark your calendars for November 16-17, 2023, as we convene at SEAMEO RETRAC in Ho Chi Minh City, Vietnam to embark on a journey into "The Future of English Language Teaching: Opportunities & Challenges."
Dedicated to fostering cross-cultural exchange, this conference provides a vibrant platform for English language education professionals worldwide. Come, be a part of this transformative experience, where research findings are shared, and profound discussions flourish. Join us as we delve into both practical and theoretical dimensions of teaching English to students from diverse backgrounds, levels, interests, and motivations.
Welcome to the 14th International Conference on TESOL, where the future of language education unfolds.
For more details about the conference, kindly visit: https://www.vnseameo.org/TESOLConference2023/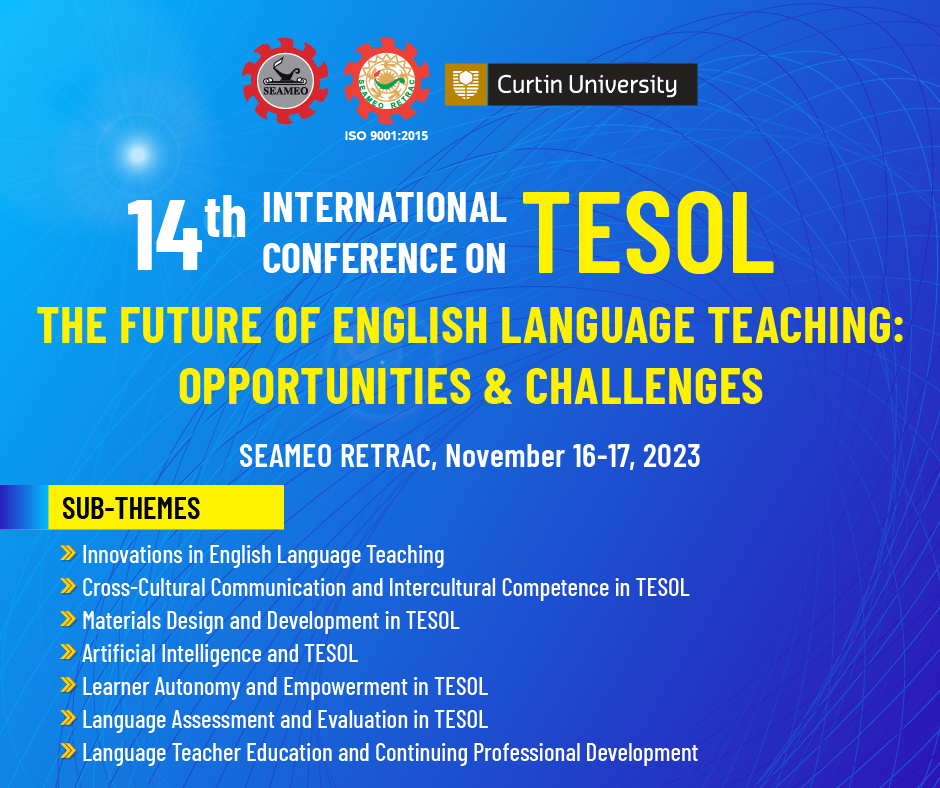 Comments are closed.