10th Annual International Conference on TESOL: Diversification and Engagement in English Language Teaching
On August 15-16, 2019, in cooperation with Curtin University, Australia, the 10thAnnual International Conference on Teaching English to Speakers of Other Languages (TESOL) "Diversification and Engagement in English Language Teaching" was held at SEAMEO Regional Training Center's premises.
The international conference on TESOL this year attracted 200 participants from different countries with 40 presentations and workshops presented by eminent researchers, lecturers and scholars The areas of focus this year related to Language Skills and Language Systems, Content and Language-Integrated Approaches, Digital Technologies in ELT, Language Assessment, and Teacher Professional Development.
This international conference serves as a platform for professionals in the field of English language education to share and discuss research findings, experience, and practical and theoretical issues related to the English teaching to learners of different backgrounds, levels, interests and motives. This is a valuable opportunity for English teachers to take part in their continuing professional development, networking and cooperation activities with their colleagues coming from different part of the world.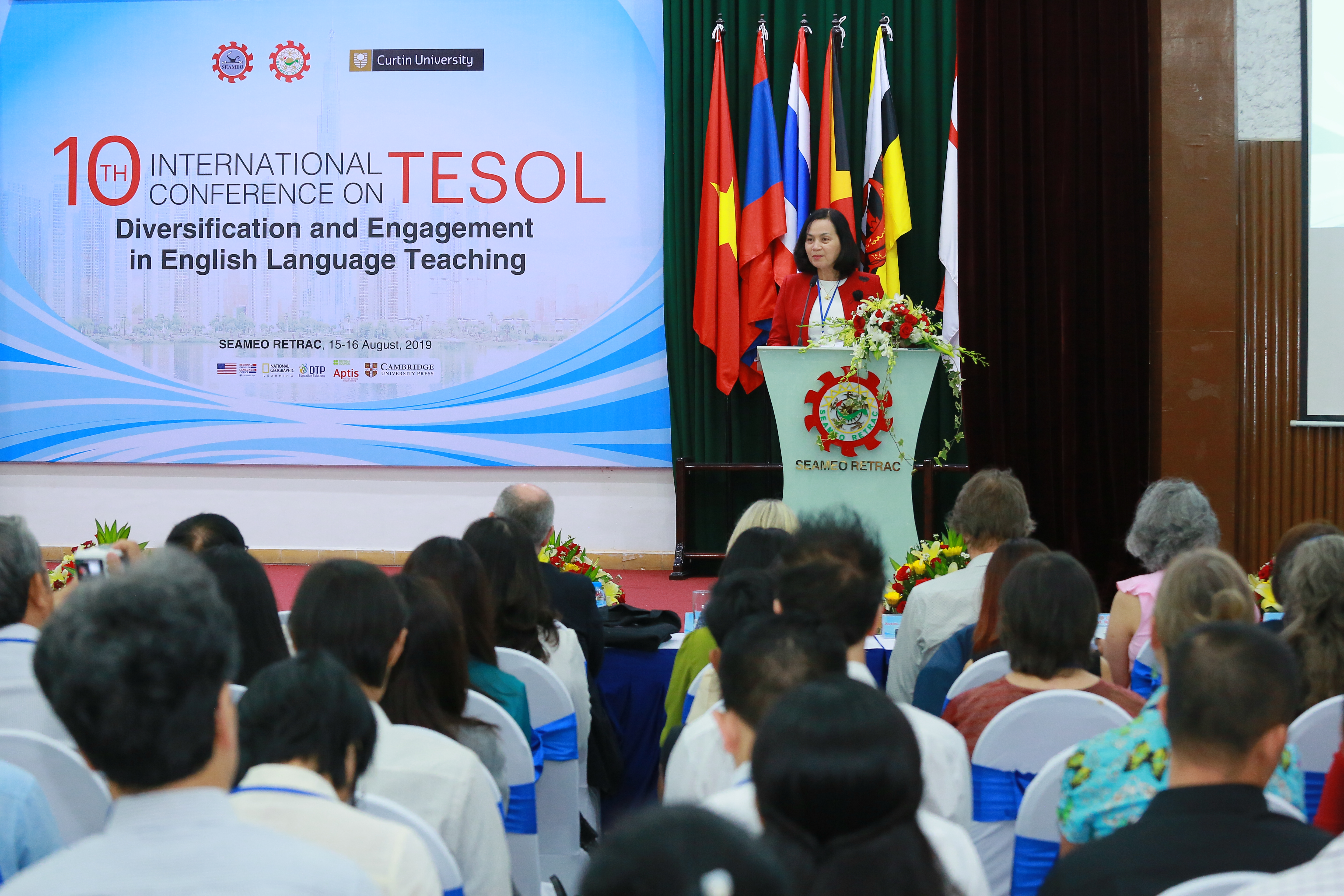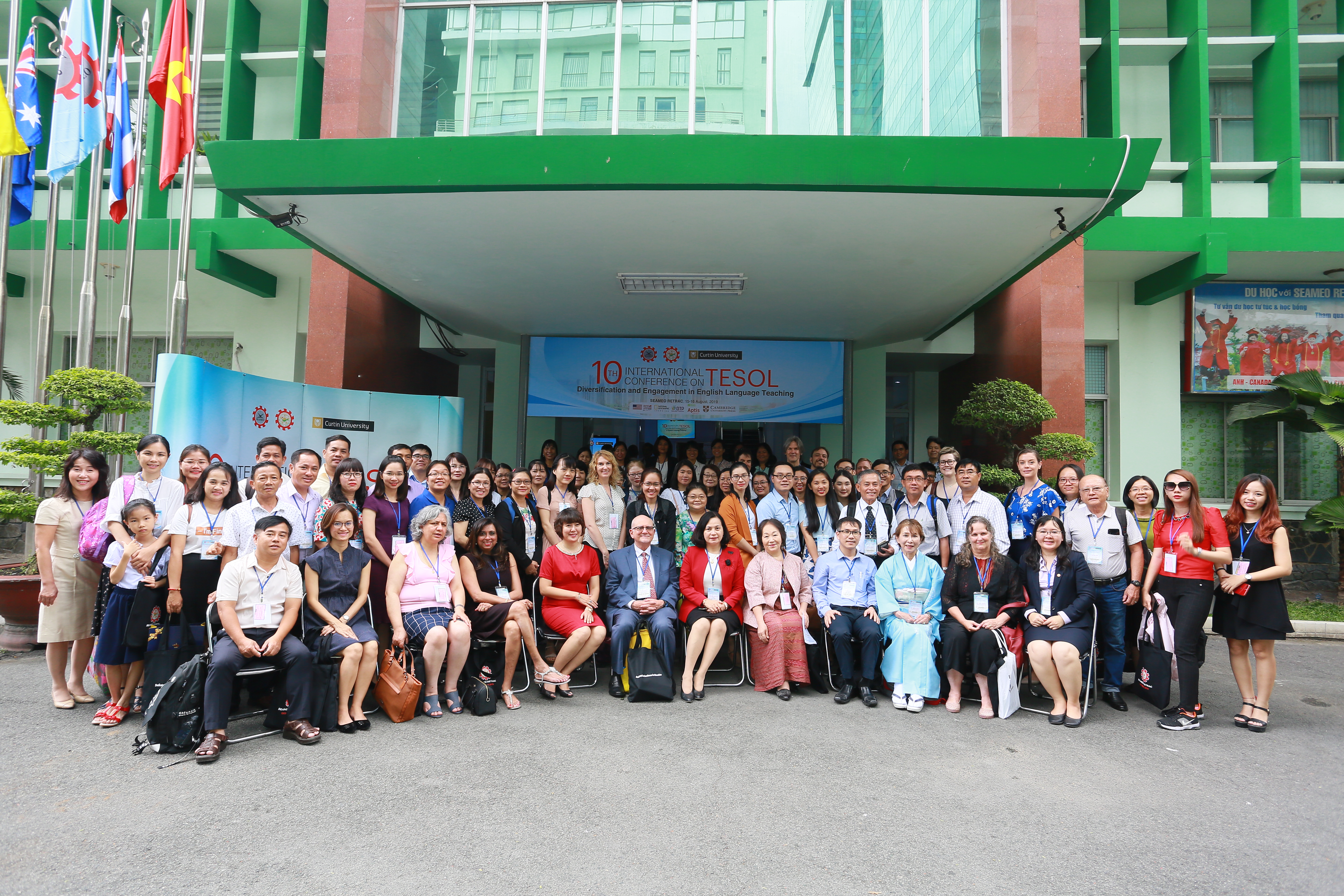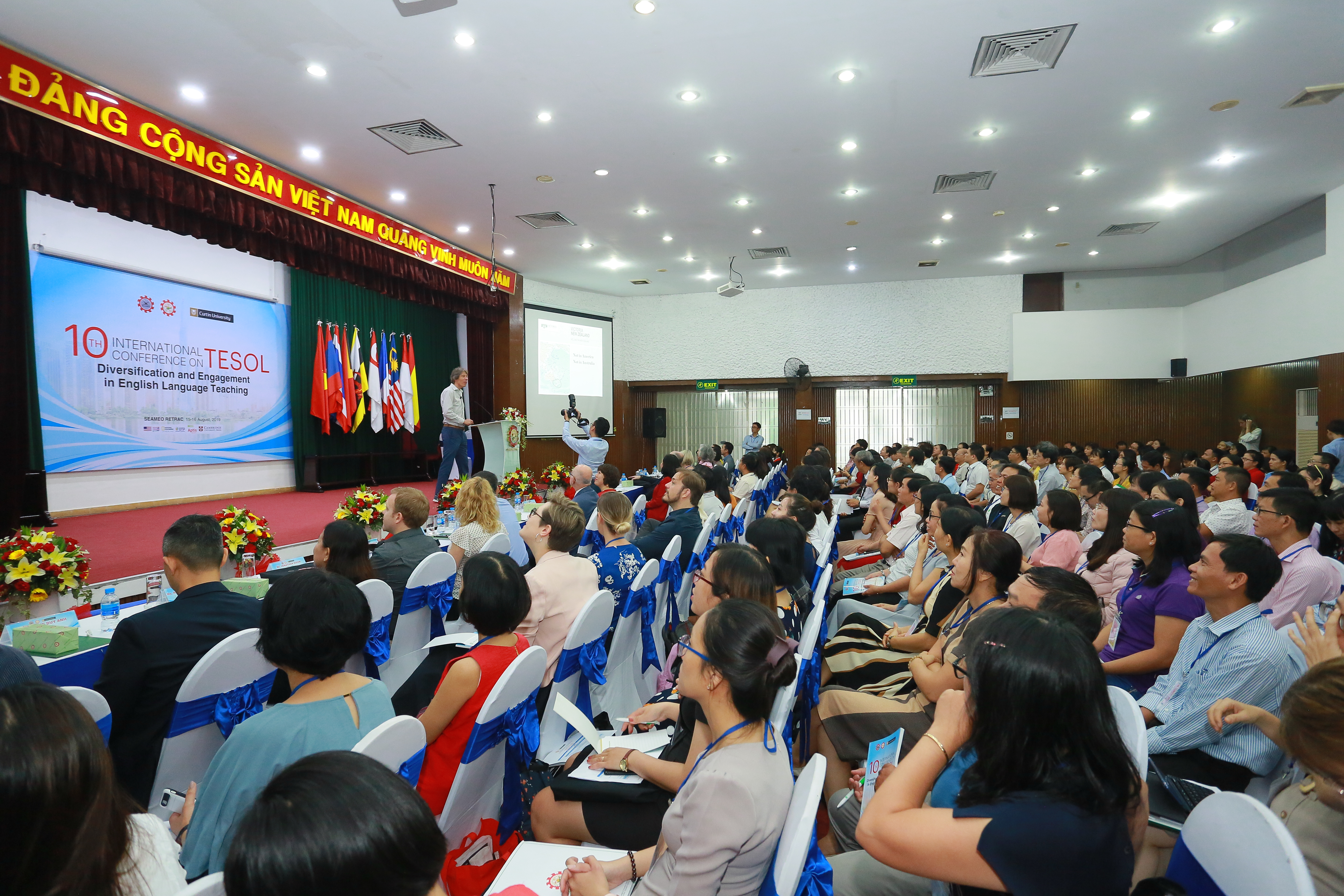 Comments are closed.