International Conference on Decentralization in Higher Education from a Global Perspective: Implications for Vietnam and the Region
SEAMEO RETRAC, July 29 – 30, 2010, hosted the International Conference on "Decentralization in Higher Education from a Global Perspective: Implications for Vietnam and the Region".
The conference was held with the purpose of enhancing the knowledge and understanding of autonomy in higher education which is always one of the key and hot issues in all discussions and planning though it has been repeatedly grilled very early since the 1960s to cover the six areas: organization, curriculum, faculty and staff, student recruitment, finance and evaluation. Likewise, international and regional  perspectives toward one of the most debated issues in higher education, decentralization, were also introduced. This conference was co-organized by the British Council, Asian Institute of Technology, and SEAMEO RETRAC.
The conference proved its importance through the number of participants. As many as 120 participants who are presidents, vice presidents, administrators from institutions in the UK, the US, Malaysia, Indonesia, Canada, Australia, the Philippines and Vietnam took part in the conference.  Presenters were those who come from such prestigious institutions and organization as British Council, Oxford University, Asian Institute of Technology, University of Missouri – Columbia, etc. A wide array of topics were presented at the conference including Decentralization in Higher Education: an East Asian Perspective, Global and National Education: The Internationalization of the Local and the Localization of the International, Decentralization in Higher Education Institutions through University Autonomy, Autonomy and Accountability of Universities and Colleges – Current Situations and Solutions that fall into four major subthemes: Institutional Autonomy and Accountability; Curriculum and Management; Diversification of Finance; and the Relevance between Higher Education and the Labor Market.
The international conference successfully came to an end with a great appreciation of the delegates and guests. It is expected that there will be more research studies, seminars, workshops related to decentralization and autonomy in higher education to be conducted so that more people can benefit from them.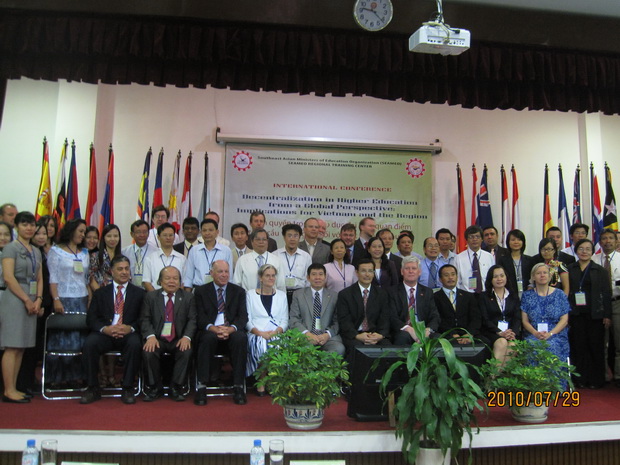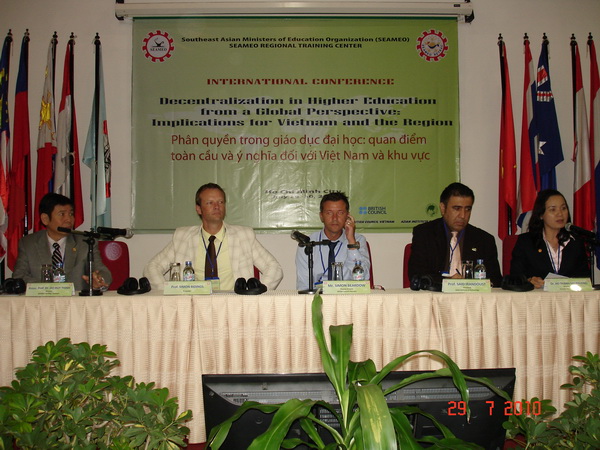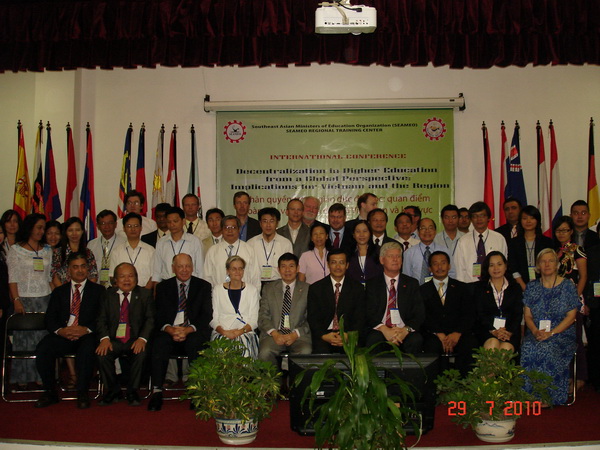 Comments are closed.