10th SEAMEO - University of Tsukuba Symposium on Teacher Education in the Past, Current, and Challenges for Future
February 10-12, 2022 – SEAMEO Secretariat, in collaboration with the University of Tsukuba, Japan, and the Ministry of Education, Culture, Sports, Science, and Technology (MEXT) Japan, successfully conducted the 10th SEAMEO-University of Tsukuba Symposium on February 10-12, 2022, with the theme on "Teacher Education in the Past, Current, and Challenges for Future" and the sub-theme on "Reimagining Teachers Education in the New Normal Post COVID-19." The symposium aimed to provide a platform to showcase the best practices of teacher education and training in response to the COVID-19 pandemic and to identify opportunities, policy changes, and ways forward for a "New Normal" in teacher education and training institutions. 
With over 19,000 interested participants joined by YouTube Live, the three-day symposium consisted of six sessions of panel presentations with altogether 29 honorable speakers from the National Institute of Singapore, UNESCO TTF, UNESCO ITTE, Department of Education of the Philippines, SEAMEO Regional Centers, University Partners, and the University of Tsukuba. The symposium deliberated on various themes on pre-service teacher education and in-service teacher training for K-12, TVET, Higher Education, Language Education, Cultural Development, Special Needs Education, Lifelong Learning, and Innovative Education Platform.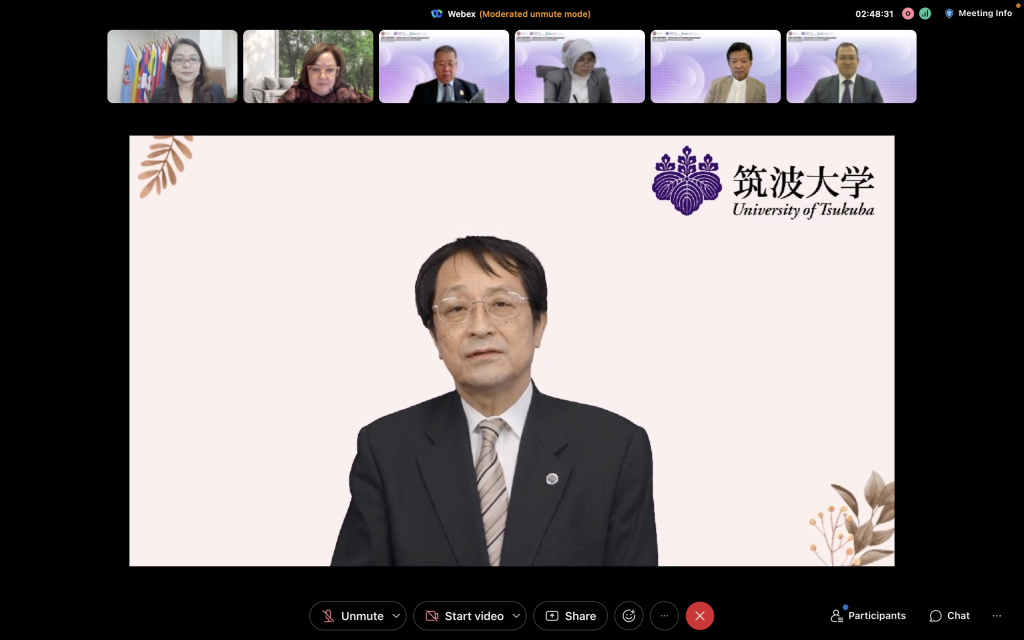 At the symposium, Dr. Ho Thanh My Phuong, Center Director of SEAMEO RETRAC, presented the paper titled "Innovations in In-service Teacher Training in the while and post COVID-19 Pandemic at SEAMEO RETRAC".  The presentation highlighted the good practices of SEAMEO RETRAC regarding innovation in teacher education and lessons learned from exercising innovative educational platforms for teacher training during the pandemic, followed by the recommended solutions to enhance in-service teacher training in the post-COVID-19 pandemic.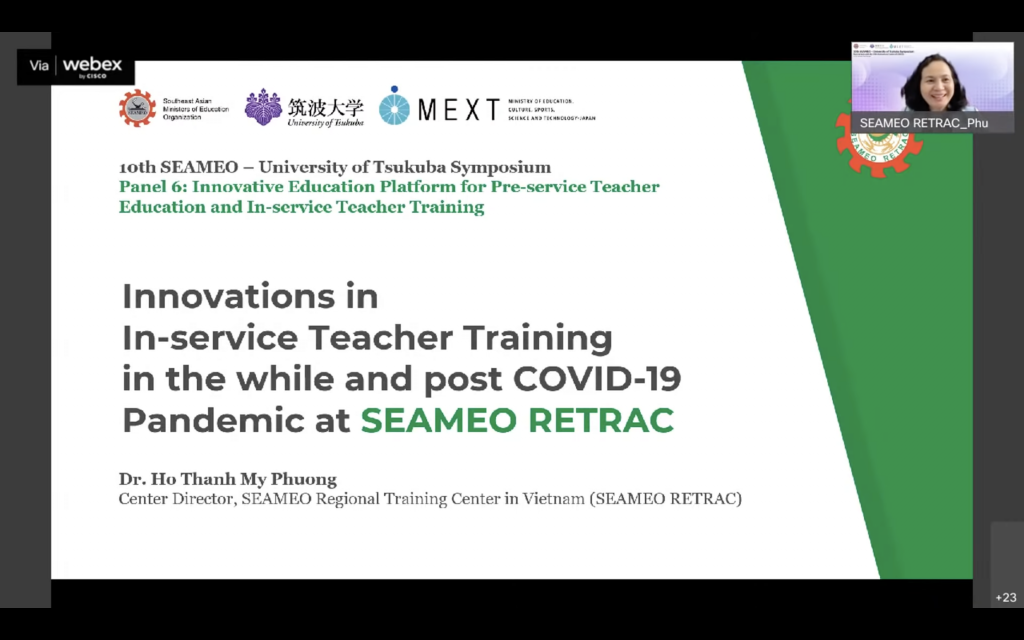 Comments are closed.