Communicative English Training Course for Staff of Vietnam National University – Ho Chi Minh City
SEAMEO RETRAC successfully held the Communicative English training course for 24 staff of Vietnam National University on March 05, 2021. The course, started on Dec 02, 2020 and ended on Mar 05, 2021, was designed to help not only improve participants' English language communication skills but also familiarize with the format of emails and letters and reports writing, and reinforce necessary skills such as presentation and group discussion. Simultaneously, the course assisted participants to be more confident and fluent in using English at work.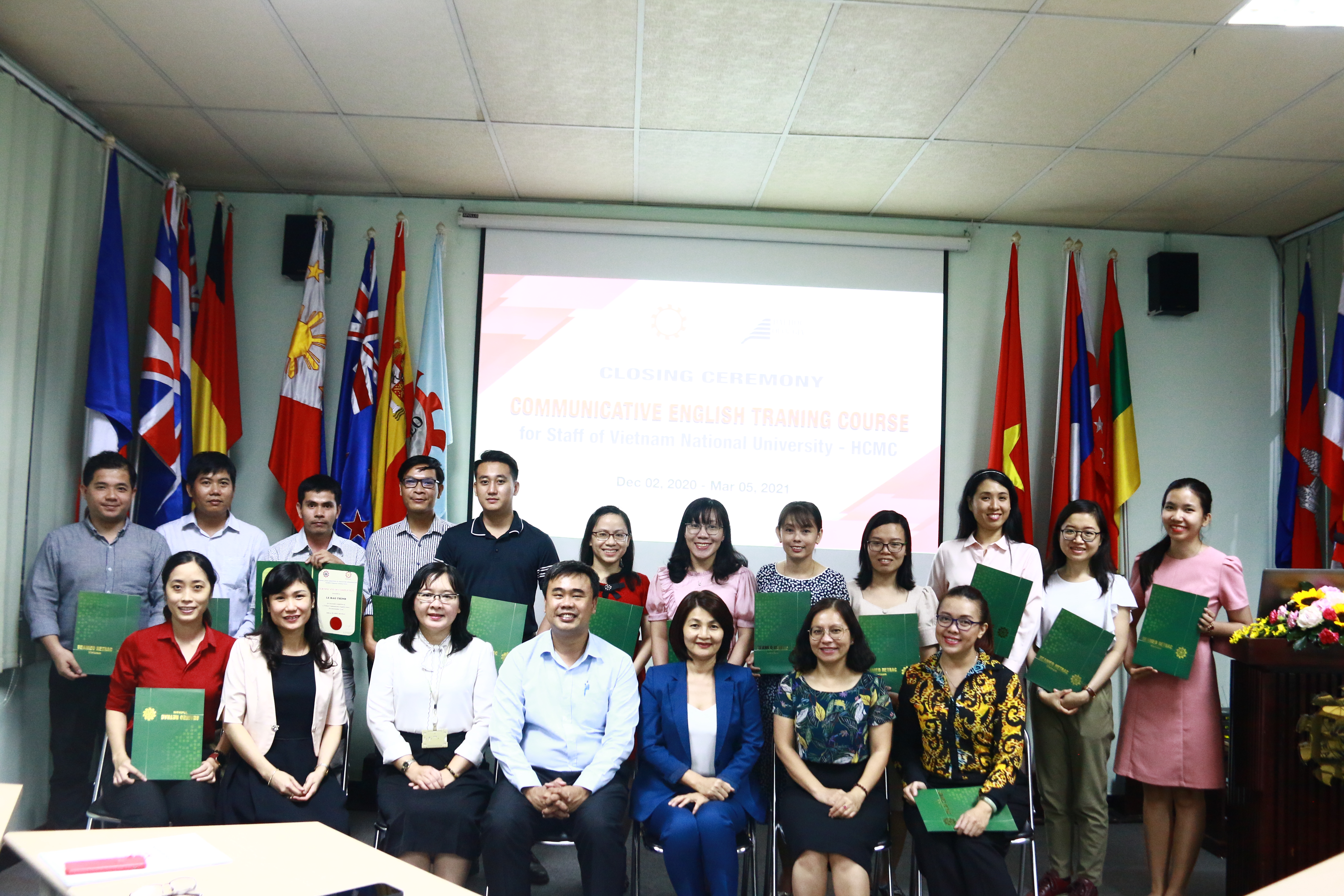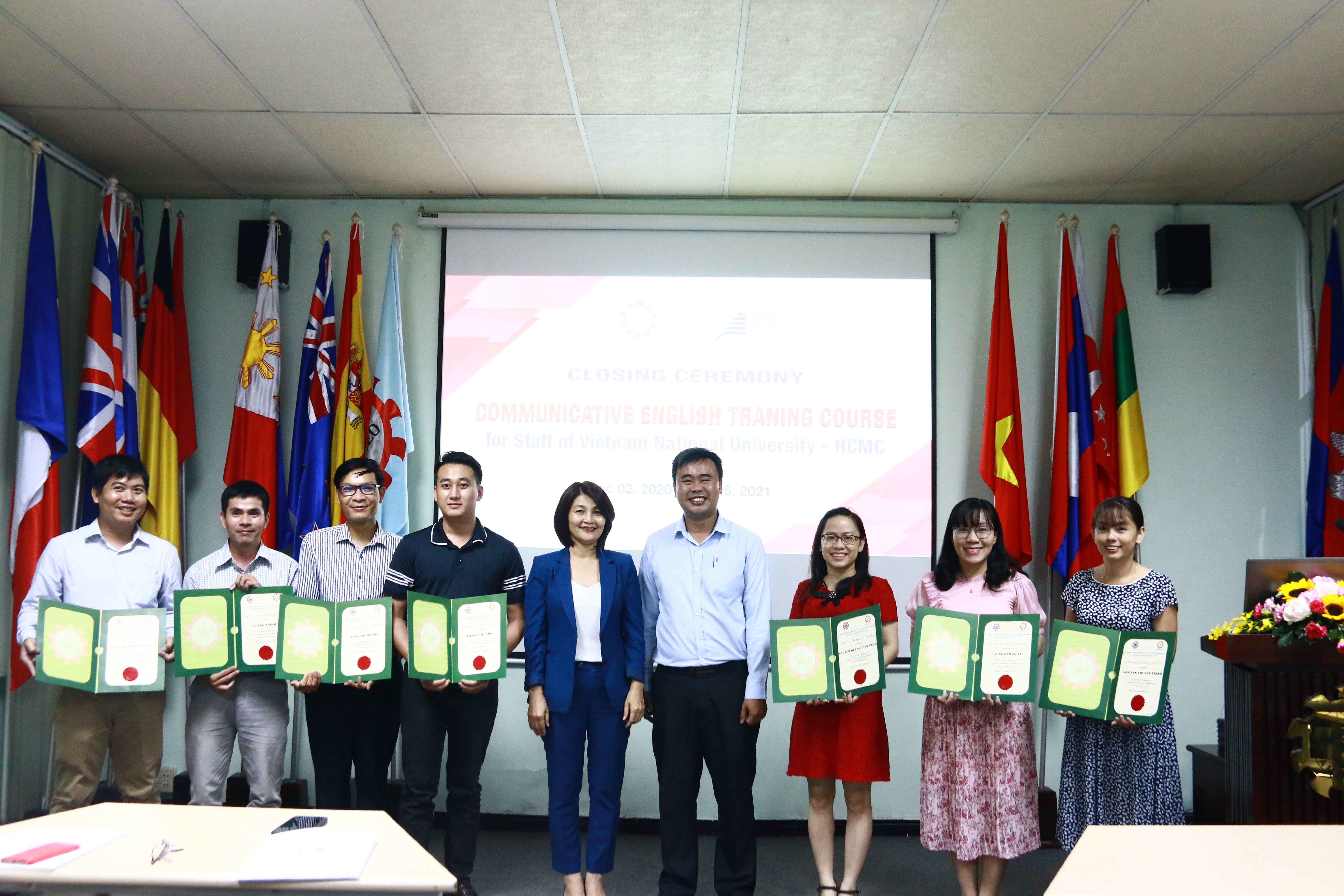 Comments are closed.