Regional Seminar on "Innovation in Higher Education Leadership and Management: Trends and Insight in Leading Institutions in the Post Pandemic"
To assist SEAMEO Member Countries in addressing issues and identifying solutions for challenges related to higher education leadership and management, and especially to create a professional platform for discussion, update of knowledge, and exchange of expertise and experience in related areas, SEAMEO RETRAC convened a virtual regional seminar on "Innovation in higher education leadership and management: Trends and insights in leading institutions in the post-pandemic" in the morning of April 20, 2022 (08:00-11:30 GMT+7/Vietnam Time). The seminar was conducted via the Zoom platform and concurrently live-streamed on SEAMEO RETRAC's YouTube Channel with the attendance of around 130 educators, researchers, and academic professionals of higher education institutions in the region.
The Seminar served as a wisdom platform for leaders, administrators, educators, and lecturers from different universities and colleges in the Southeast Asian region to exchange effective solutions, breakthroughs, and best practices in leading institutions and in combating different challenges faced by higher education institutions in the post-COVID-19 pandemic. Speakers of the Seminar included 04 invited scholars and senior leaders from different universities in Brunei Darussalam and Thailand as well as from international organizations in New Zealand and Canada who shared their experience and expertise with the participants through their engaging presentations.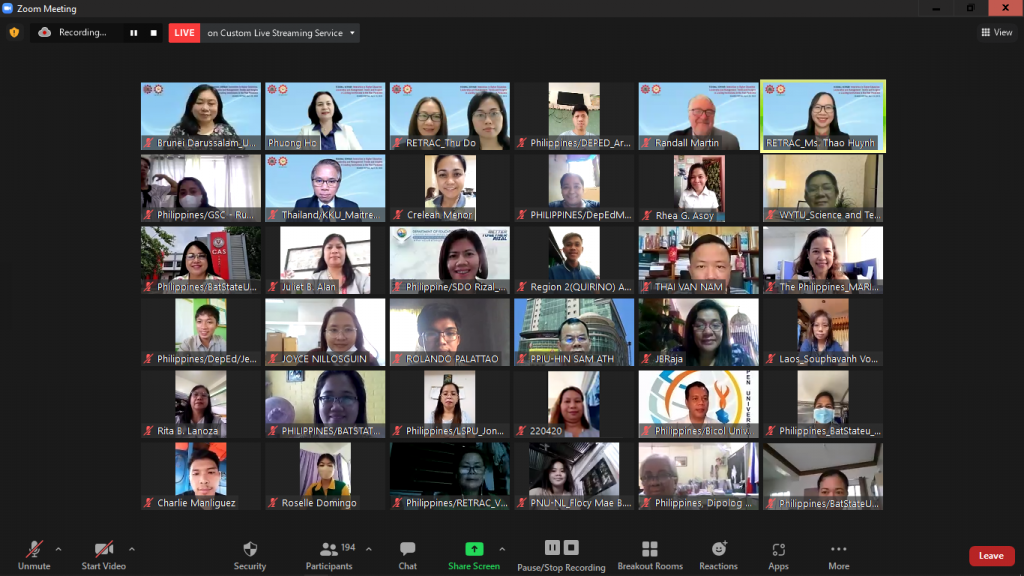 Comments are closed.