Teacher Professional Training Courses for Teachers of English in Tra Vinh, Vinh Long, and Tien Giang Provinces
Within the plan of teacher training in 2022 of the National Foreign Languages Project, SEAMEO RETRAC has collaborated with the Departments of Education and Training of Tra Vinh, Vinh Long, and Tien Giang provinces to conduct professional training courses for 608 core teachers of English from May 21 to October 23, 2022. The key content of the program consists of 3 modules: English Teaching Methodology, ICT in language instruction, and English Learning Activities. The program is a combination between face to face and online learning. These courses aim to help the teachers enhance their teaching skills and techniques not only for their own teaching but also for the successful conduct of training workshops on these related topics for their colleagues upon the completion of the course.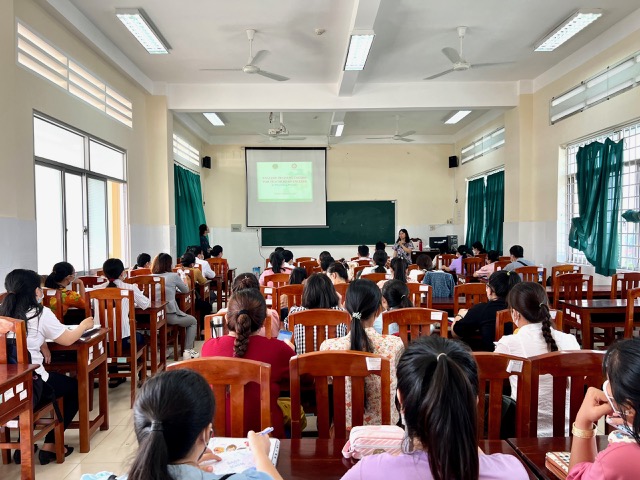 Comments are closed.