The first virtual 51st SEAMEO Council Conference 2021
The Ministry of Education, Singapore in cooperation with the Southeast Asian Ministers of Education Organization (SEAMEO) Secretariat convened the first virtual 51st SEAMEO Council Conference (51st SEAMEC) on June 17, 2021. The virtual conference was attended by more than 200 participants comprising of the Ministers of Education, delegation, and senior education officials from 11 SEAMEO Member Countries, SEAMEO Associate Member Countries, Affiliate Members, 26 SEAMEO Regional Centers/Network as well as SEAMEO partners. During the 51st SEAMEC, some highlighted discussions are about the launch of the SEAMEO Strategic Plan 2021-2030, the presentation of SEAMEO Affiliate Membership to the British Columbia Council for International Education (BCCIE), Canada, and the approval of the new Associate Member of SEAMEO, the Kingdom of Morocco.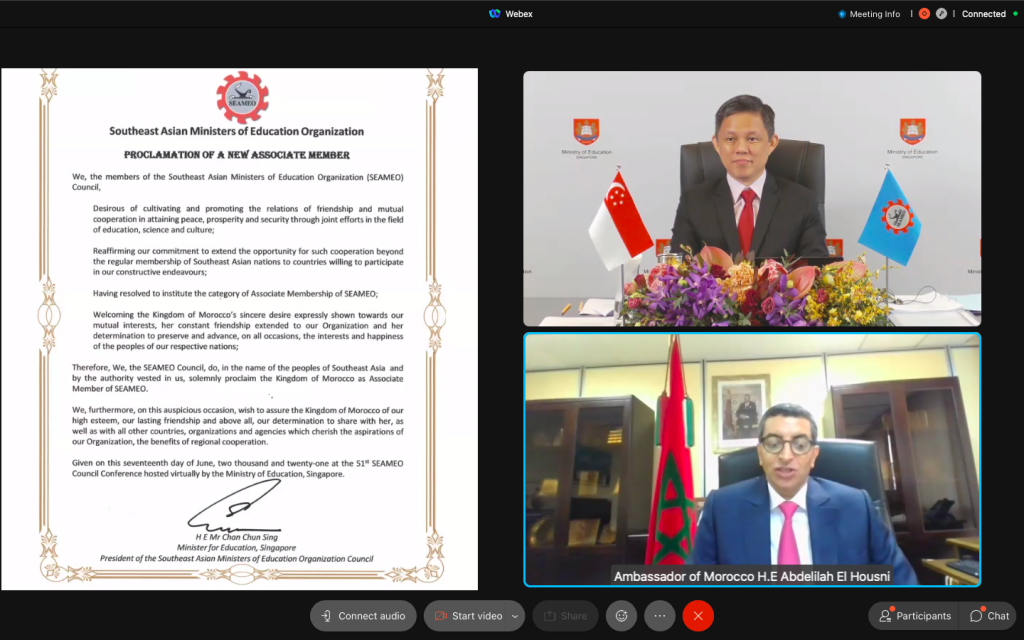 In addition, organizing back-to-back with the 51st SEAMEC was the "5th Strategic Dialogue for Education Ministers" (SDEM 5), following the theme of Singapore's presidency "New Education Imperatives in a Post-COVID Era". Then, the "SEAMEO Council's Commitment to Action" was launched as the Singapore Statement of the SDEM 5 and adopted by the SEAMEO Council for the purpose of improving educational outcomes in the region.
Also on this occasion, Mr. Vu Quoc Hung, a senior staff of SEAMEO RETRAC, was presented the SEAMEO Service Award. This is an annual recognition and appreciation to staff members of SEAMEO Units who demonstrate exceptionally high levels of achievement in work performance, innovation and creativity, professionalism and commitment to the success of the organization's mission and goals.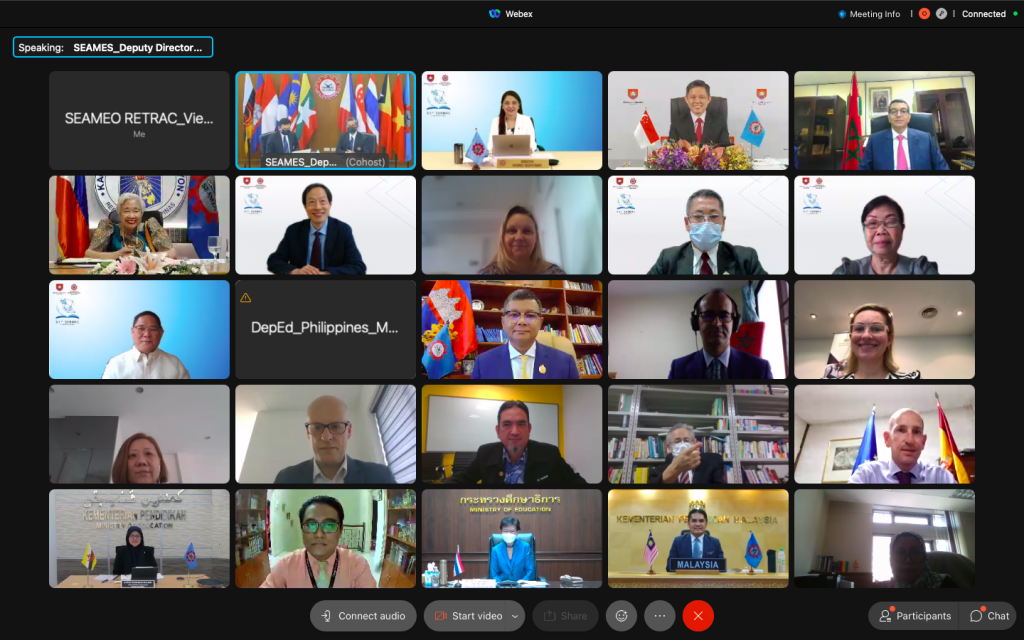 Comments are closed.