Visit of the SEAMEO Secretariat Delegation to SEAMEO RETRAC for the SEAMEO Benchmarking Program in Vietnam
On August 22, 2022, under the SEAMEO Benchmarking Program to strengthen educational, cultural, and social bonds as well as broaden perspectives and build up knowledge about SEAMEO Regional Centers, SEAMEO RETRAC hosted a group of the SEAMEO Secretariat's staff in their mission visit to Vietnam in August 2022.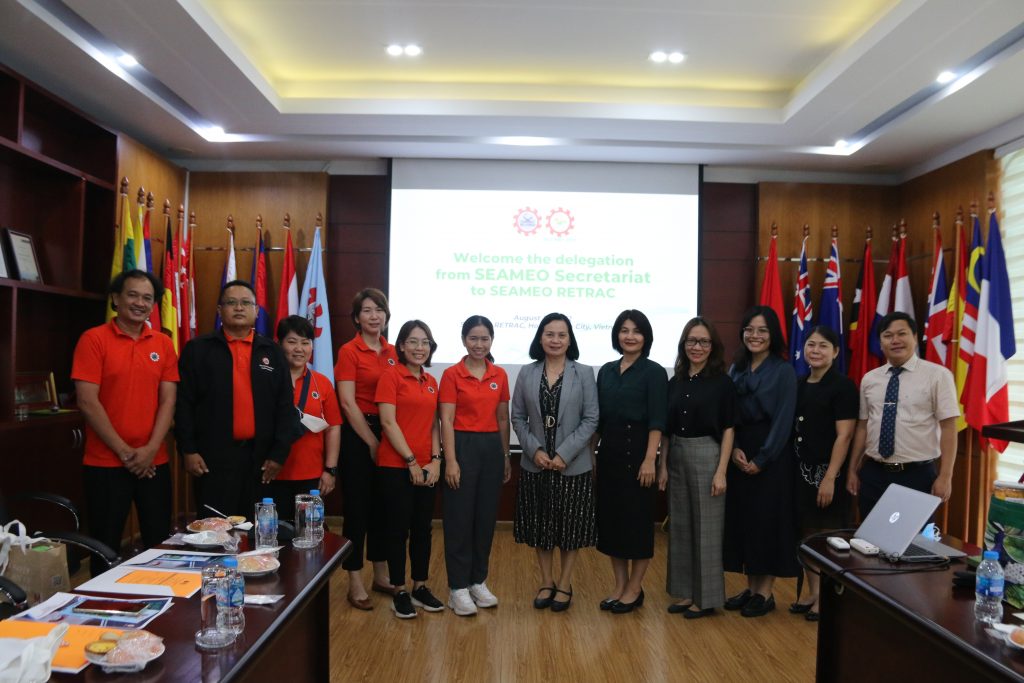 Representatives from the SEAMEO Secretariat, including program officers, administrative assistants, human resources officers, etc., had meaningful learning and sharing discussions with SEAMEO RETRAC's Board of Directors and officers on the Center's mission, functions, and operational protocols. On this occasion, the SEAMEO Secretariat delegation also paid a visit to learn more about the training facilities, departments, and divisions at SEAMEO RETRAC, as well as exchange experiences with other staff and officers of the Center.
Comments are closed.