Workshop on "Listening Strategies for IELTS"
On Sunday, March 14, 2021, SEAMEO RETRAC successfully held the "Listening Strategies for IELTS" workshop for more than 20 participants in HCMC.
At the workshop, Ms. Lori Ann Shea, a Master of Applied Linguistics at Curtin University in Australia with 6 years of teaching experiences and also the workshop's facilitator, introduced the necessary skills needed for IELTS Listening test as well as listed common ways students lost points including: prediction, note-taking, paraphrasing, dealing with distractors… to the attendees. Real exam questions were also provided so that those who attend the workshop can easily visualize what they will encounter when sitting the real exam.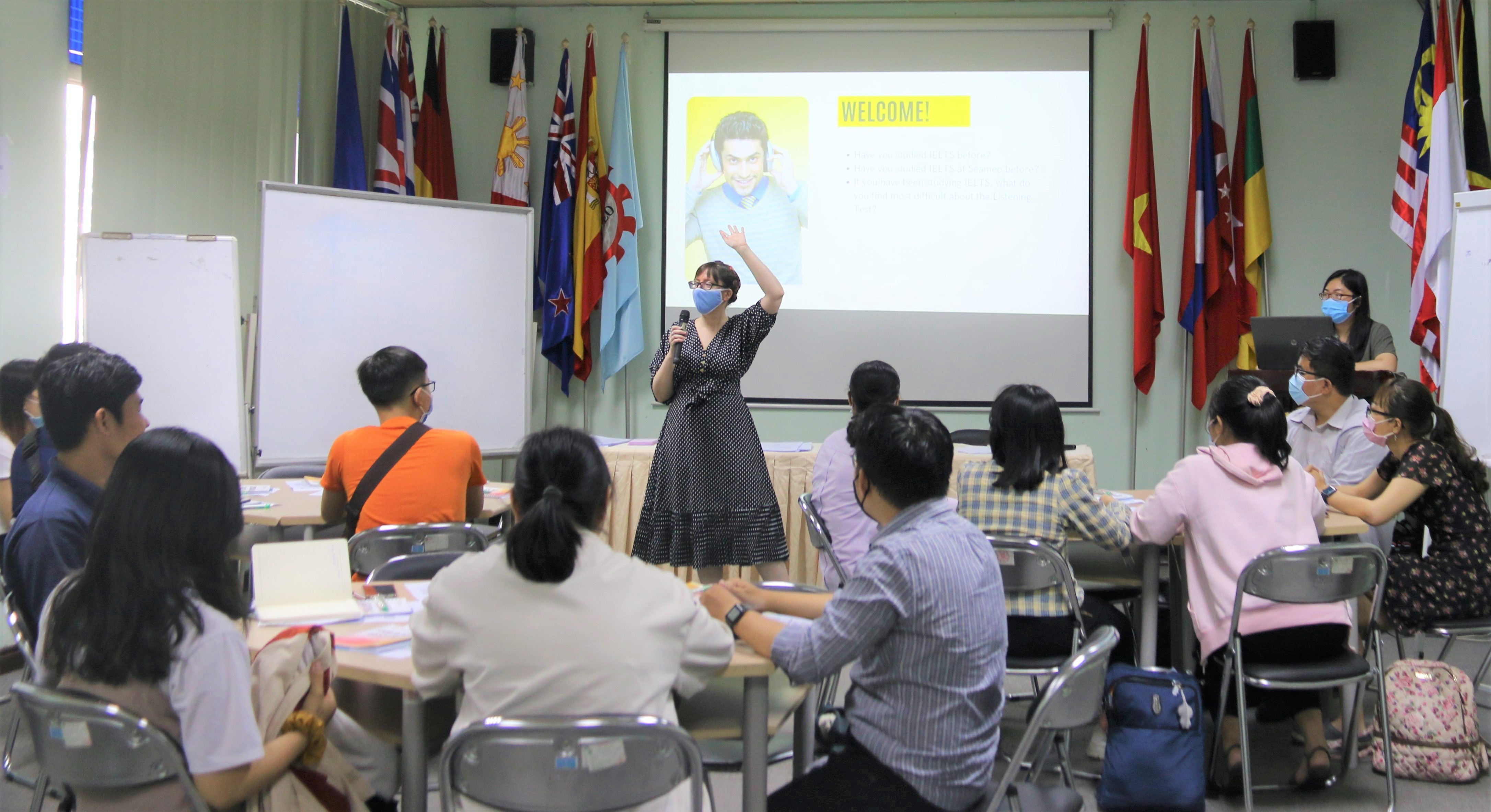 All participants felt deeply satisfied because they not only brought home useful knowledge and skills for the IELTS Listening test, but also useful materials from SEAMEO RETRAC.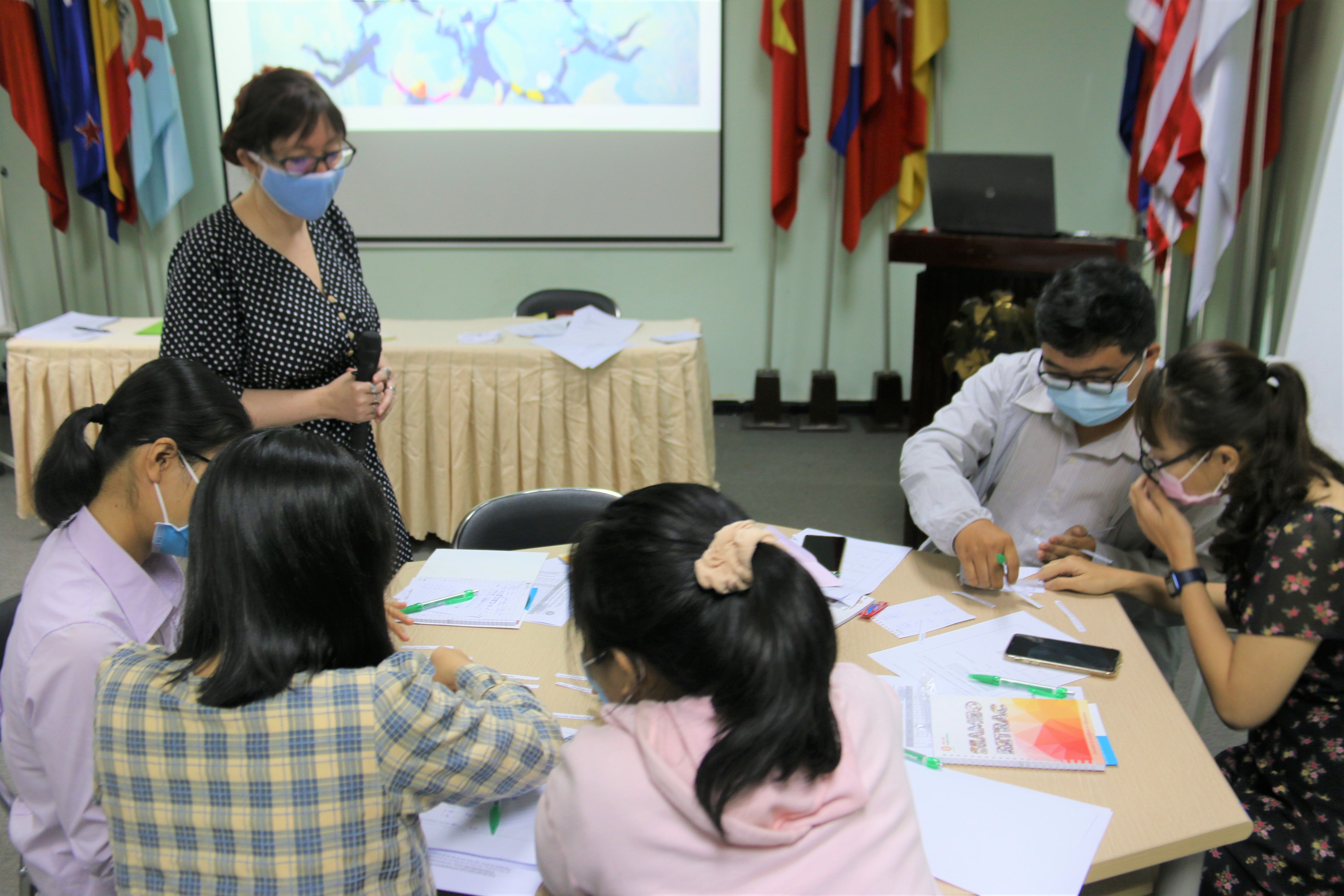 Comments are closed.