International Symposium "Advancing Knowledge and Skills in Teaching English in Industry 4.0 Among the TESOL Practitioners in Vietnam"
SEAMEO RETRAC successfully held a two-day international symposium on "Advancing Knowledge and Skills in English Language Teaching in Industry 4.0 among TESOL Practitioners in Vietnam" on December 3-4, 2020. The symposium was proposed by SEAMEO RETRAC and sponsored by The U.S. Consulate General in Ho Chi Minh City within the grant of the 25th anniversary of the establishment of bilateral relations between the United States and Viet Nam.
At the symposium, Mr. Jerrold Frank, Regional English Language Officer, U.S. Embassy in Ha Noi reviewed and provided useful information about current programs in English language teaching and learning that RELO is managing in Vietnam.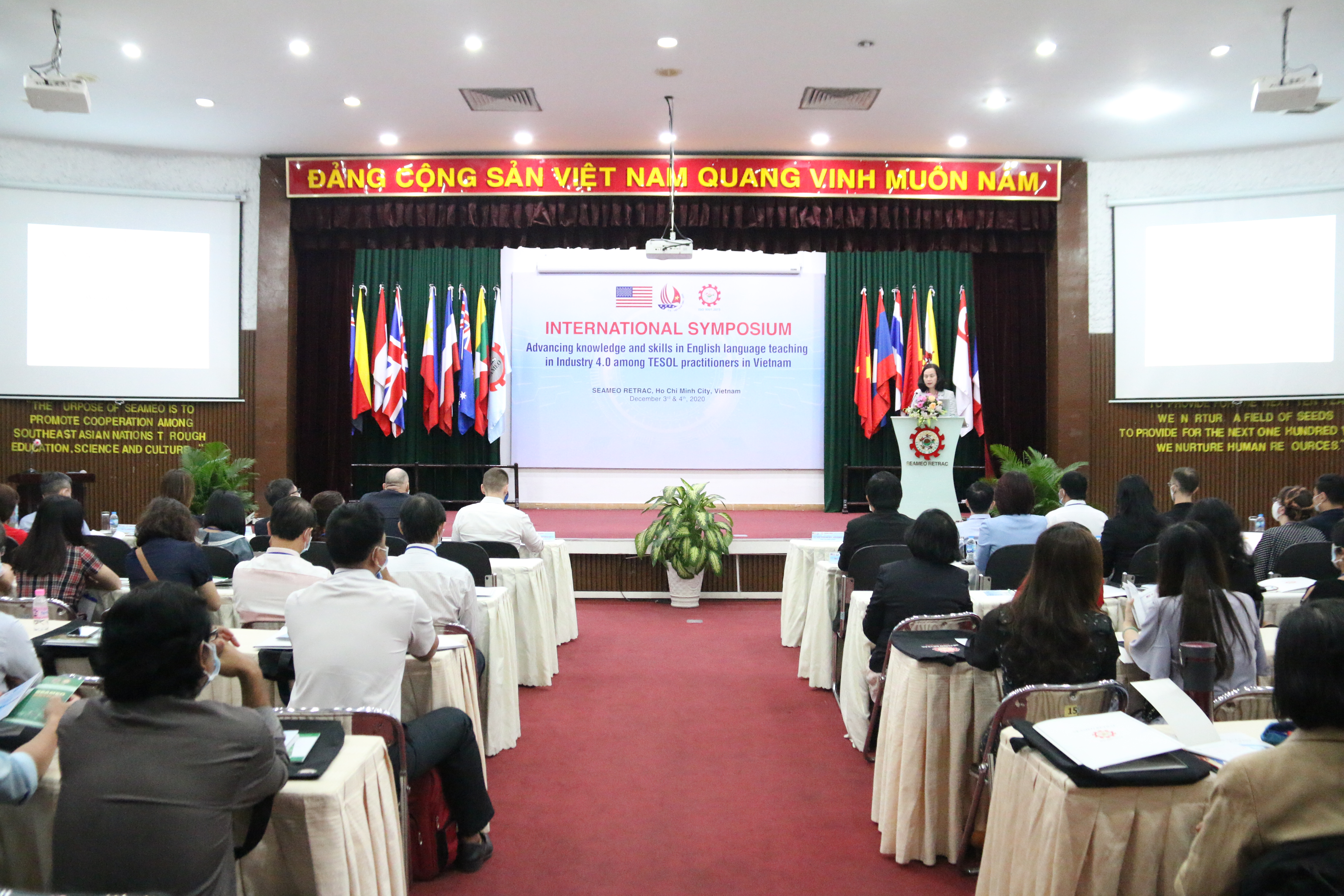 Presentations and group discussion at the symposium focused on prominent issues related to English teaching and learning  including opportunities and challenges of teaching English language in Industry 4.0, increasing students' motivation in online lessons, developing the 21st century skills, using ICT to design instructional materials, task-based language teaching, integrating social media into language learning, using Learning Management System (LMS) for English language instruction, designing and teaching effective CLIL lessons, and innovations in designing and conducting communicative activities to develop learners' competences.
Nearly 60 English specialists and teachers in Southern provinces/ cities in Vietnam and 10 Vietnamese and international experts in the field of English language teaching attended the event.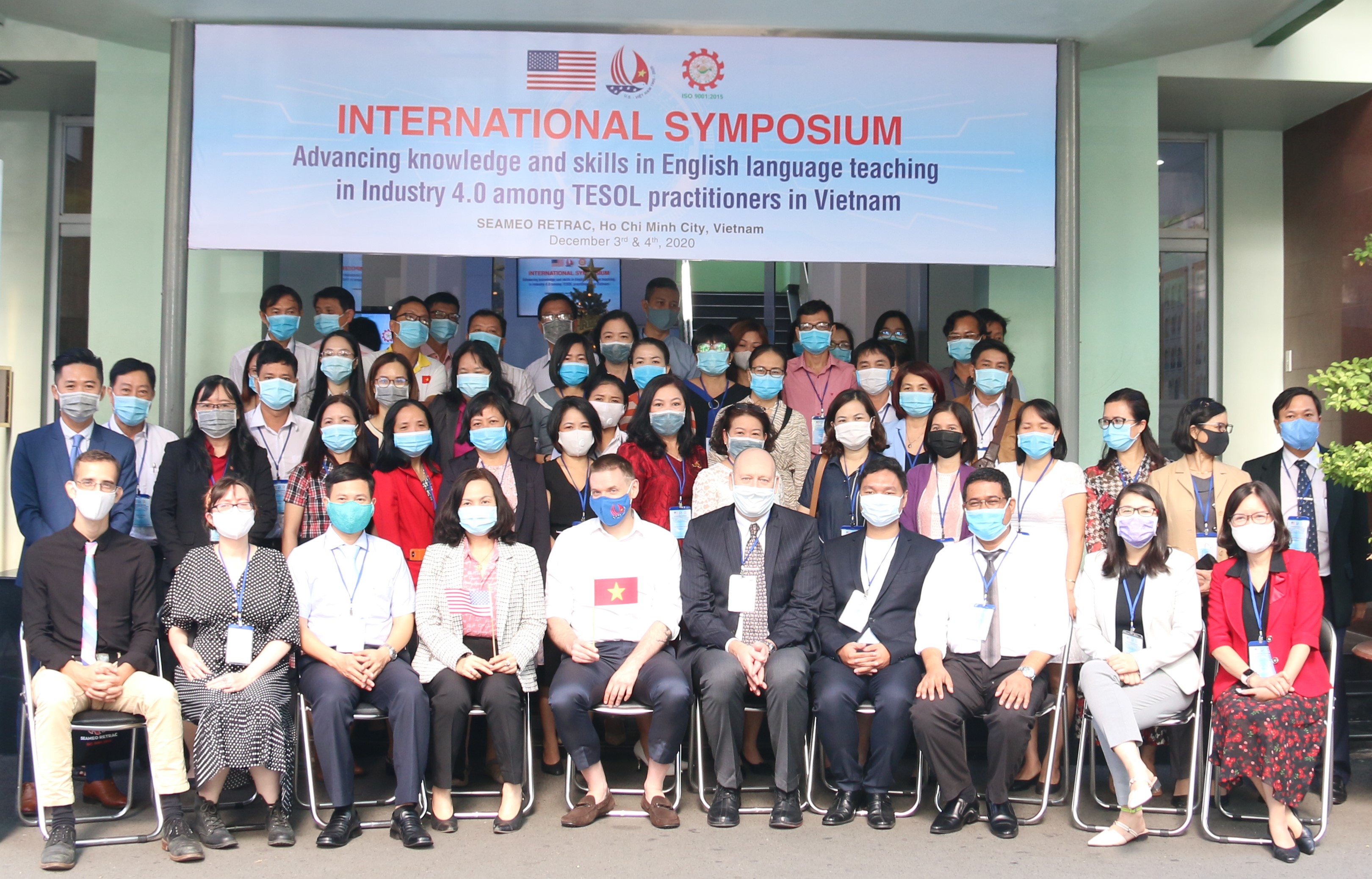 Comments are closed.