The Ceremony to Announce and Award Decisions on The Appointment of SEAMEO RETRAC's Directorship
On Dec 12, 2020, the ceremony to announce and award Decisions on the appointment of Directorships of SEAMEO RETRAC was hold at its premises. Participating in the Ceremony was Deputy Minister Nguyen Van Phuc, Ministry of Education and Training in Vietnam (MOET), Director General Nguyen Viet Loc, Personnel and Organization Department, delegates and representatives from MOET Vietnam. From the Party Committee, there were the presence of Mr. Pham Van Dung, representative from the Office of Communist Party of MOET and Ms. Nguyen Thi La, Standing Deputy Secretary of the Party Committee of Ho Chi Minh City University and College, and management board and staff of SEAMEO RETRAC.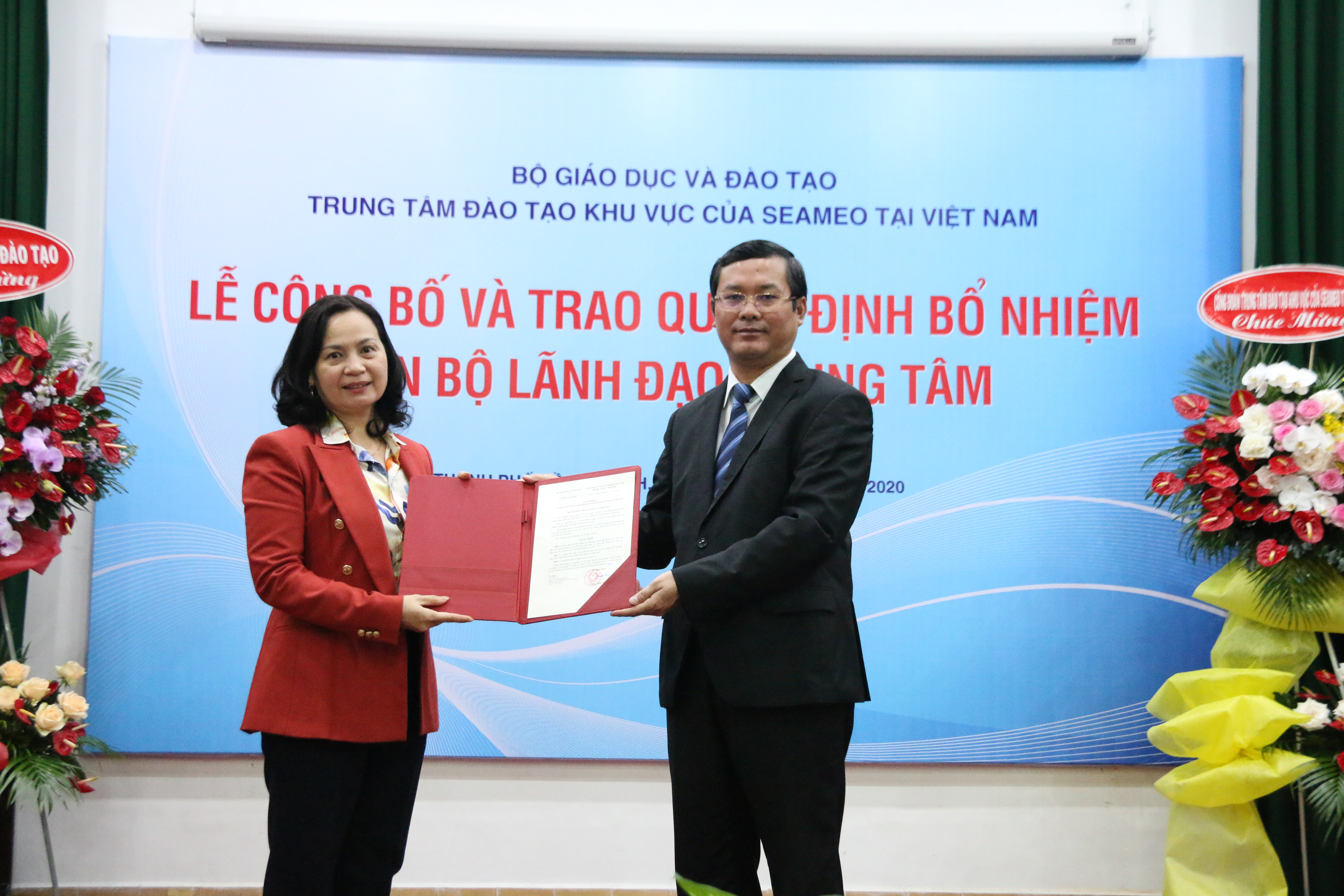 At the Ceremony, Deputy Minister Nguyen Van Phuc awarded the decisions on re-appointing Dr. Ho Thanh My Phuong as the Center Director for the term 2020-2023, and the following two Deputy Directors, Ms. Le Thi Thuy Duong and Mr. Nguyen Tan Hung.
Also, on this occasion, on behalf of Vietnam MOET, Deputy Minister Nguyen Van Phuc delivered a speech to direct and assign tasks to the new Board of Directors of the Center to work closely with departments, units under the Ministry and local/international partners to further develop the Center as a comprehensive unit with the highest efficiency to support the community. The consolidation of the Center's leadership has marked a new stage of development for the Center to continue pursuing its vision and mission.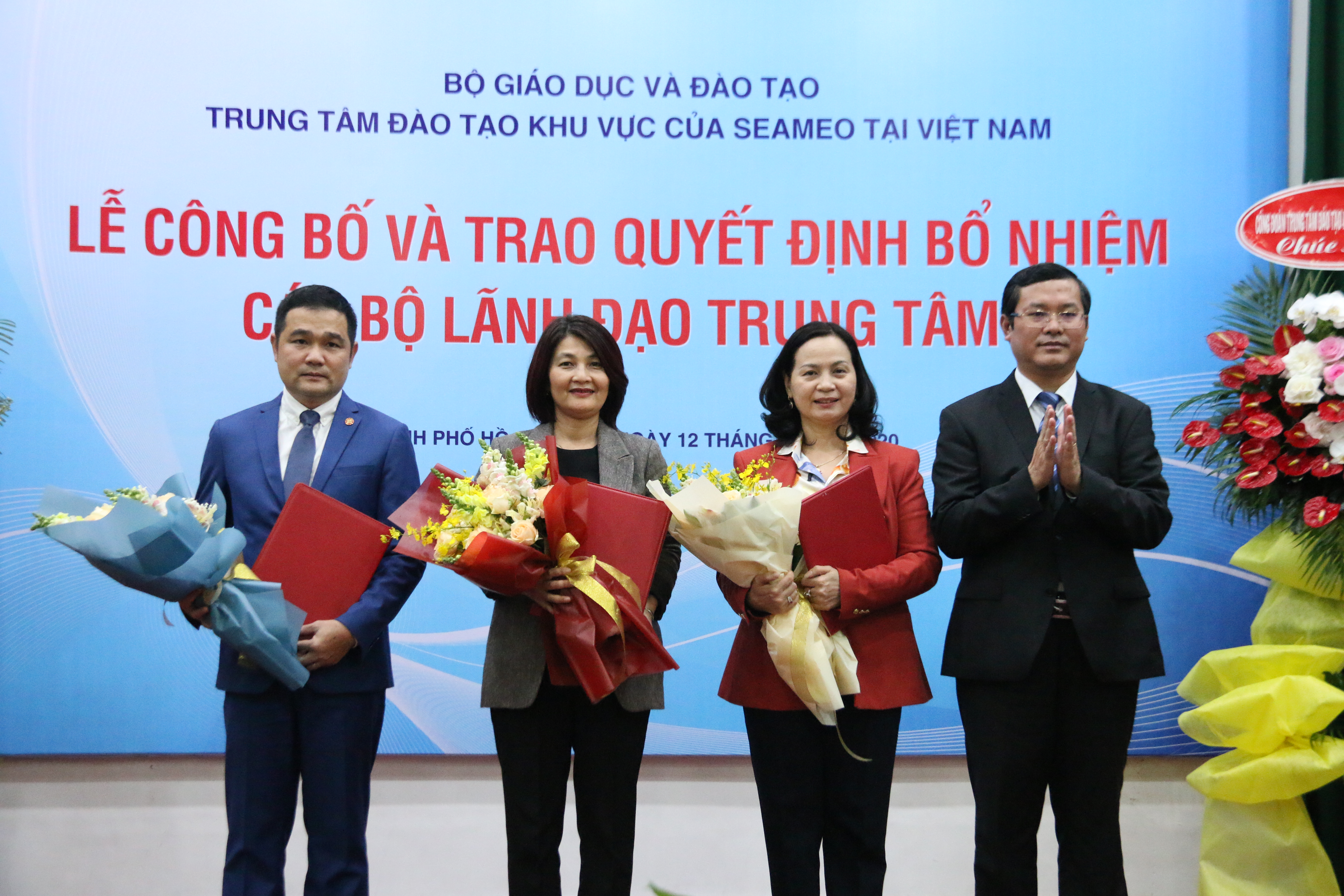 Comments are closed.