Opening Ceremony of the Communicative Business English Training Course for Social Entrepreneurs
A Communicative Business English training course for 30 social entrepreneurs, jointly conducted by SEAMEO Regional Training Center in Vietnam (SEAMEO RETRAC) and Public Affairs Section, the U.S Consulate General in Ho Chi Minh City, commenced on January 05, 2021 in HCMC.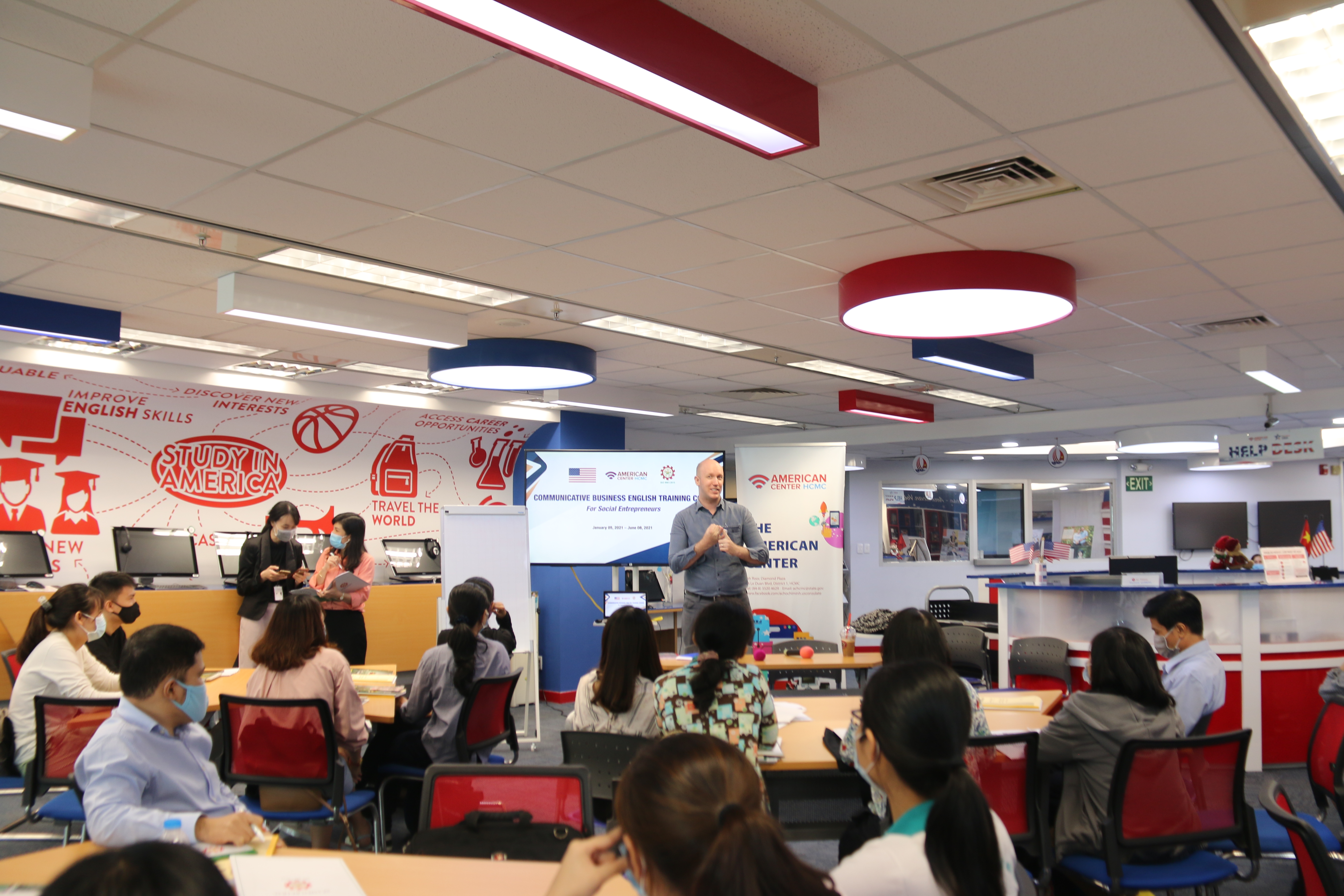 The major objectives of this training courses are to enhance participants' English language communication skills and confidence in communicating with their partners in various social contexts. Importantly, participants know how to use strategic techniques for writing clear and concise correspondence with appropriate style and tone of various purposes. Moreover, participants also have opportunities to strengthen their presentation, socializing and group discussion skills. The course will last from January 05, 2021 to June 08, 2021 with 180 hours of immersive blended training and four hours of fieldwork activities.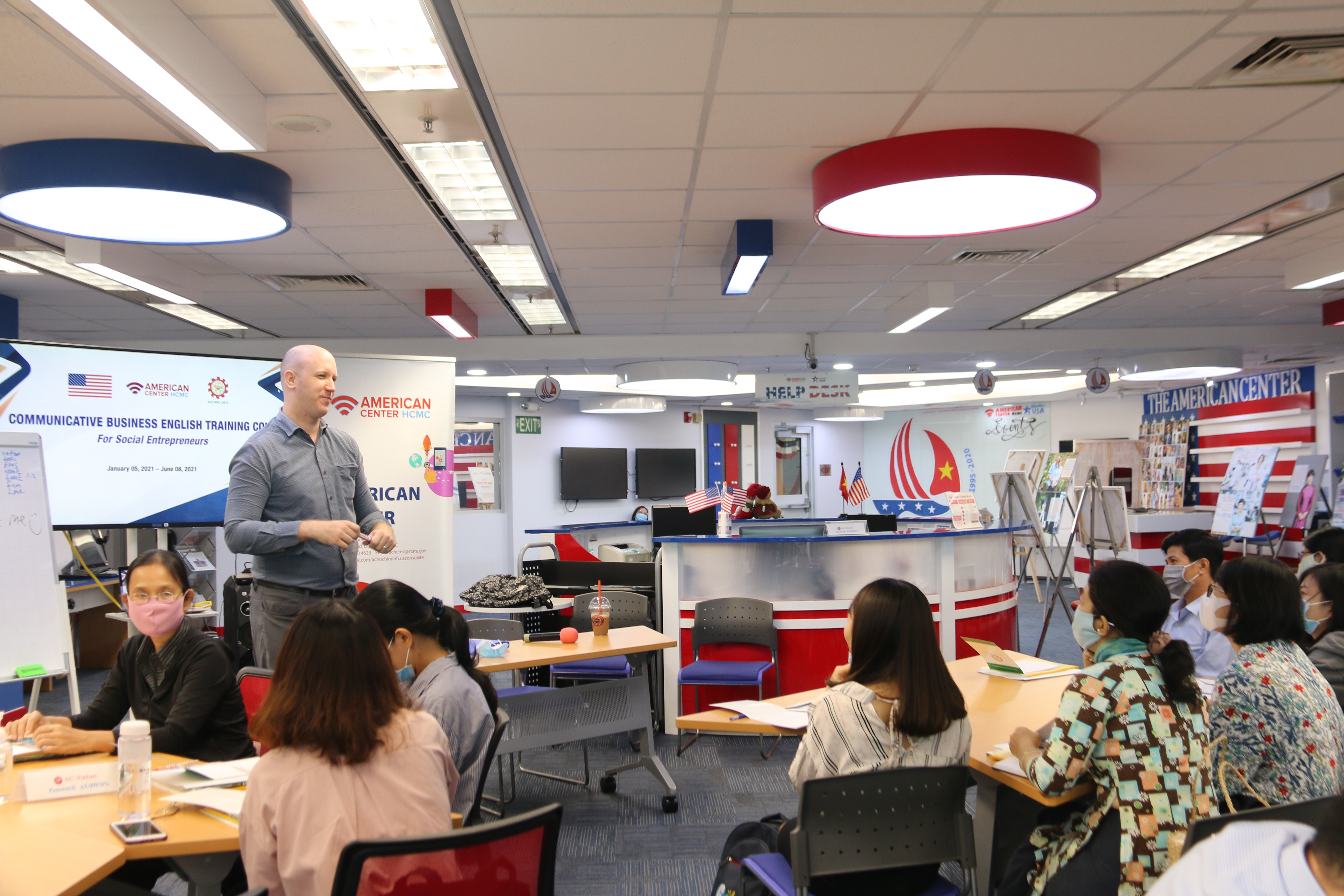 Comments are closed.