Orientation Ceremony of the Training Course on "Teaching Content in English" for School Teachers in Tay Ninh Province
To provide 20 Math and Science school teachers of the Department of Education and Training in Tay Ninh province with the essential information about the training course on "Teaching Content in English", SEAMEO RETRAC conducted the Orientation Ceremony via Zoom platform on June 29, 2022. The training course is funded by the grant from the U.S. Consulate in Ho Chi Minh City.
The orientation provided the teachers with the course objectives, schedule for both asynchronous and face-to-face sessions, and the topic areas while also aimed to help them update innovative approaches and techniques in teaching content in English and learn necessary classroom language and available ICT tools for more effective lessons. The course lasts from June 29, 2022 to October 02, 2022.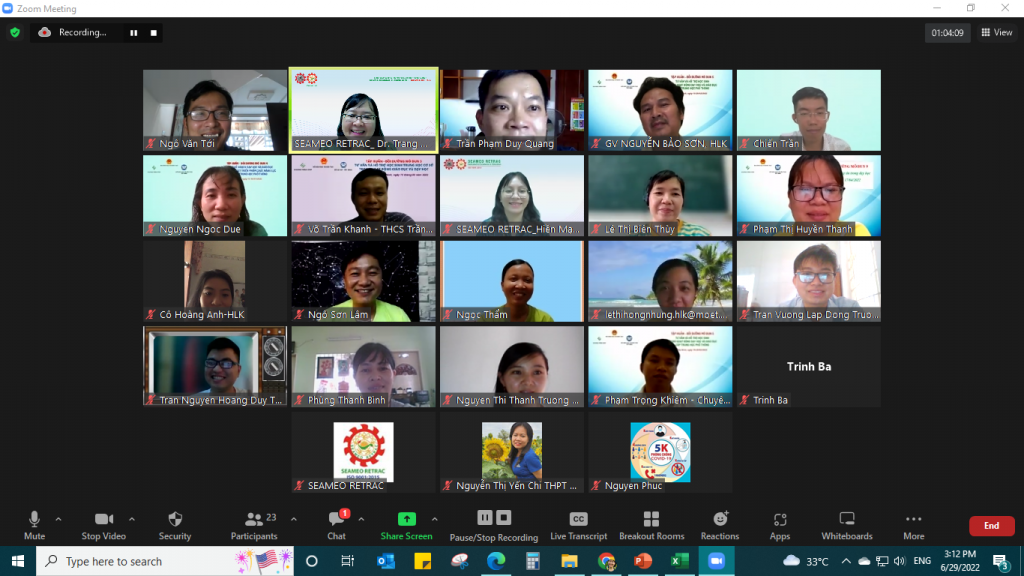 Comments are closed.