Orientation of Online Course on "Disability-Inclusive Teaching in Emergencies"
On March 22, 2022, the orientation of the online course on "Disability-Inclusive Teaching in Emergencies", implemented by The United Nations Educational, Scientific and Cultural Organization (UNESCO) and Southeast Asian Ministers of Education Organization (SEAMEO), together with The Global Partnership for Education (GPE), coordinated by the SEAMEO RETRAC in Vietnam, was held on March 22, 2022 on the Zoom platform. Attending the webinar launch and orientation of the online course were around 100 participants who are teachers from elementary to high school levels, officials of the provincial/district departments of education and training, teachers currently teaching learners with disabilities at schools of special education, lecturers, and faculty members at different universities and colleges across the country.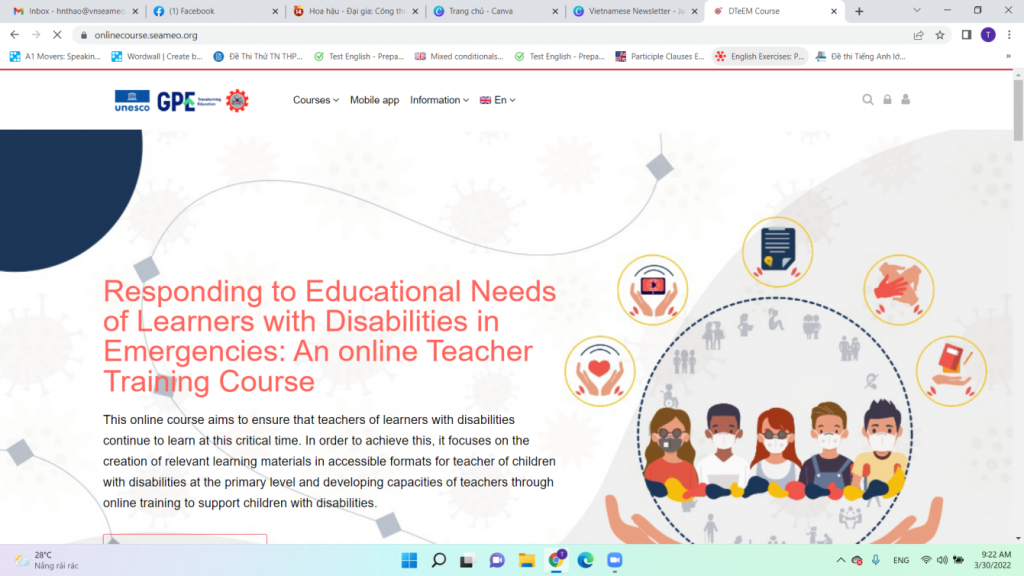 After the orientation session, the training course has been officially started on the course's online learning management system (onlinecourse.seameo.org) from March 22 to April 27, 2022. Aiming at enhancing academic staff and teachers' capacity in inclusive education, the course was designed to strengthen the teachers' skills in handling problems and maintaining the teaching and learning for learners with disabilities during and after the pandemic or in emergencies. Moreover, the course is also expected to help participants to acquire essential knowledge and skills that help teachers to create opportunities for parents to support learners with disabilities.
The target audience of the course included teachers of all levels from elementary to high school, teachers currently teaching learners with disabilities, teachers at special schools for learners with disabilities, and lecturers from universities and colleges.
The training course consisted of 4 modules, namely: (1) Stress management and psychology support, (2) Utilizing different assistive technologies, (3) Developing an emergency plan, and (4) Learning continuity and was designed so that learners could work independently and learn at their own pace. Upon the completion of one module, participants will be awarded with a badge. After completing all 4 modules, participants will be issued with an international certificate of completion.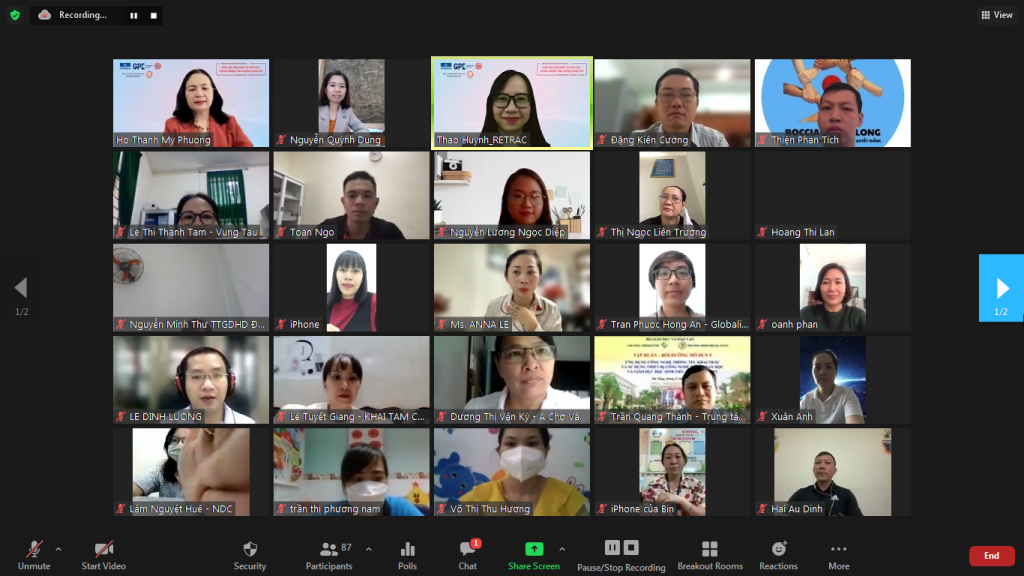 Comments are closed.