SEAMEO and BCCIE Partnership Event
SEAMEO Secretariat, in collaboration with the British Columbia Council for International Education (BCCIE), Canada hosted a partnership event on March 17-18, 2021 to introduce SEAMEO and its regional centers to the international education sectors in British Columbia (BC) including K-12, post-secondary, and language institutions. The objective of this event was to provide an initial platform to explore international partnerships and collaboration possibilities between BC's institutions, school districts and SEAMEO Centers and affiliated institutions. During the 2-day B2B meeting sessions at the event, SEAMEO RETRAC had insisted on its commitment to promote international education, science and culture through partnership and collaboration, focusing on the Center's mission and functions.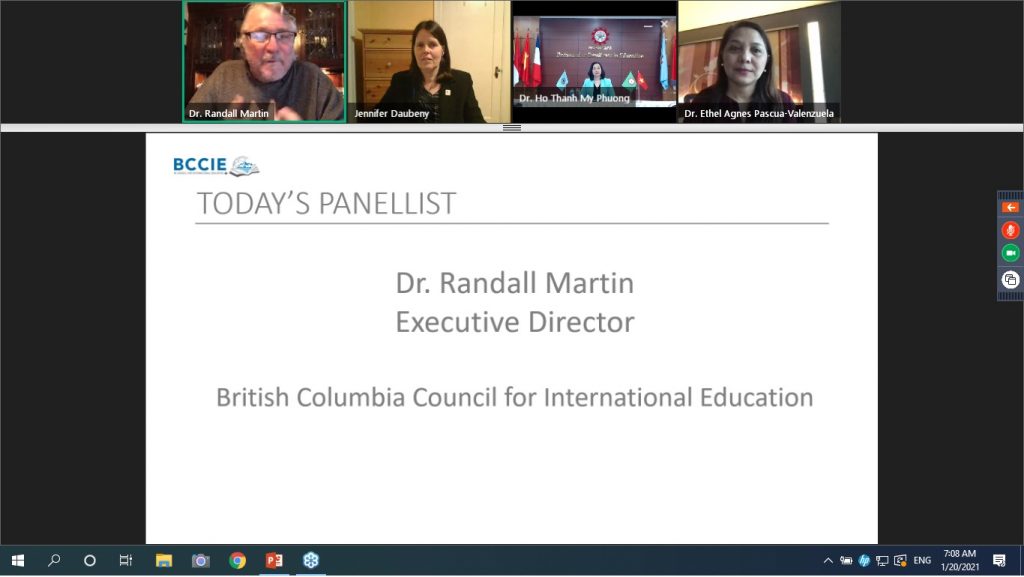 BCCIE has been one of the strategic partners of SEAMEO RETRAC since 2006 and officially becomes a SEAMEO's Affiliate Member in 2020. As an affiliate member, BCCIE aims to act as an intermediary between SEAMEO's 26 regional Centers and BC's institutions and school districts in support of activities relating to SEAMEO 7 Priority Areas.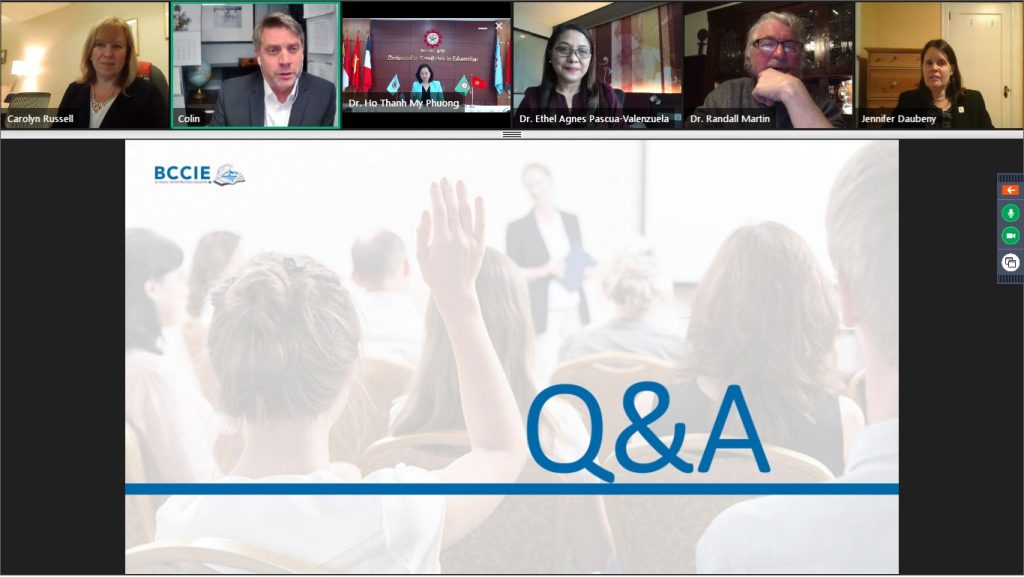 Comments are closed.