SEAMEO Centers Policy Research Network (CPRN) Virtual Summit and First Chevron- SEAMEO Research Workshop for Strengthening Regional STEM Education in Southeast Asia
SEAMEO Secretariat convened the SEAMEO CPRN Virtual Summit on March 10, 2021, organized back-to-back with the First Chevron-SEAMEO Research Workshop for Strengthening Regional STEM Education in Southeast Asia on March 11-12, 2021. The consecutive events served as a platform for SEAMEO Centers/Network and partners to update trends on policy research, share ongoing activities with other Centers, and revisit activities plan agreed in last SEAMEO CPRN Symposium in 2019. Participants attended these events consisting of SEAMEO Secretariat, SEAMEO Centers and its university partners and educational organizations, Chevron, UNICEF, UNESCO, KEDI, KICE and ASEAN Secretariat…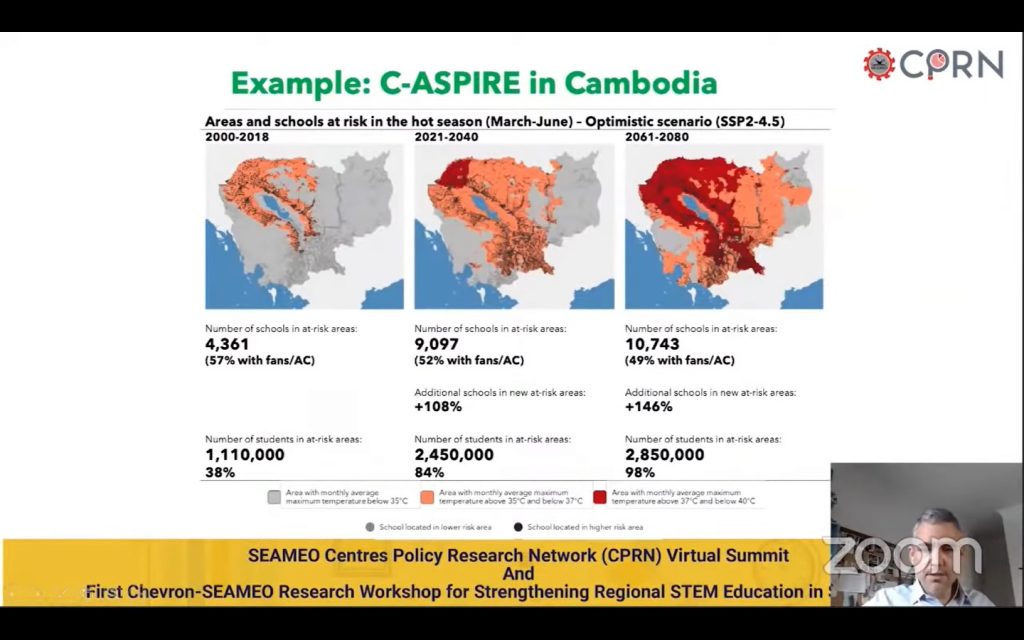 Dr. Ho Thanh My Phuong, SEAMEO RETRAC Center Director presented a paper sharing updates on related research findings, challenges, lessons learned and policy recommendations withdrew from SEAMEO RETRAC Inter-Center Collaborative Projects.
The SEAMEO CPRN was firstly introduced as a component of the SEAMEO College, a project launched in 2013. The Network is established to enhance the relevance and sharpen the responsiveness of SEAMEO Centers and the Secretariat to the needs of education leaders for policy research to address regional human resource development issues in Southeast Asia.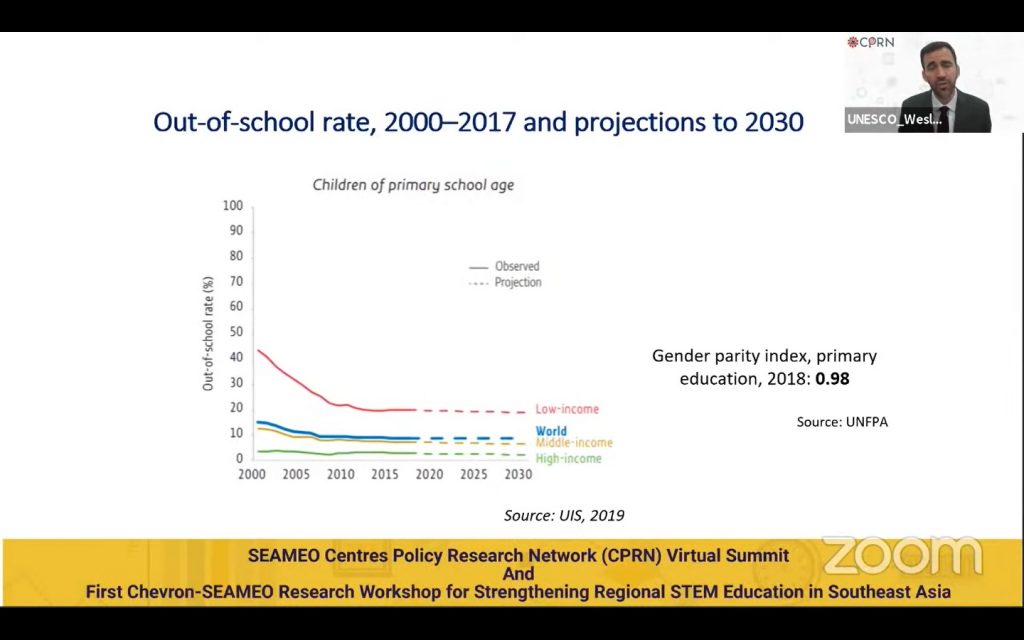 Comments are closed.