SEAMEO RETRAC Annual Staff Meeting 2022
On February 15, 2022, SEAMEO RETRAC Center held its 2022 Staff Meeting for all employees of the Center. Dr. Ho Thanh My Phuong, Center Director, and Mr. Nguyen Tan Hung, Deputy Director-cum-Chairman of the Center Labor Union, successfully facilitated the meeting.
The 2022 Staff Meeting reviewed the activities of SEAMEO RETRAC in 2021, followed by the announcement and award for divisions/departments and staff with excellent performance in 2021. The meeting also productively discussed the Operational Strategic Plan and the Internal Expenditure Guidelines for 2022 of SEAMEO RETRAC.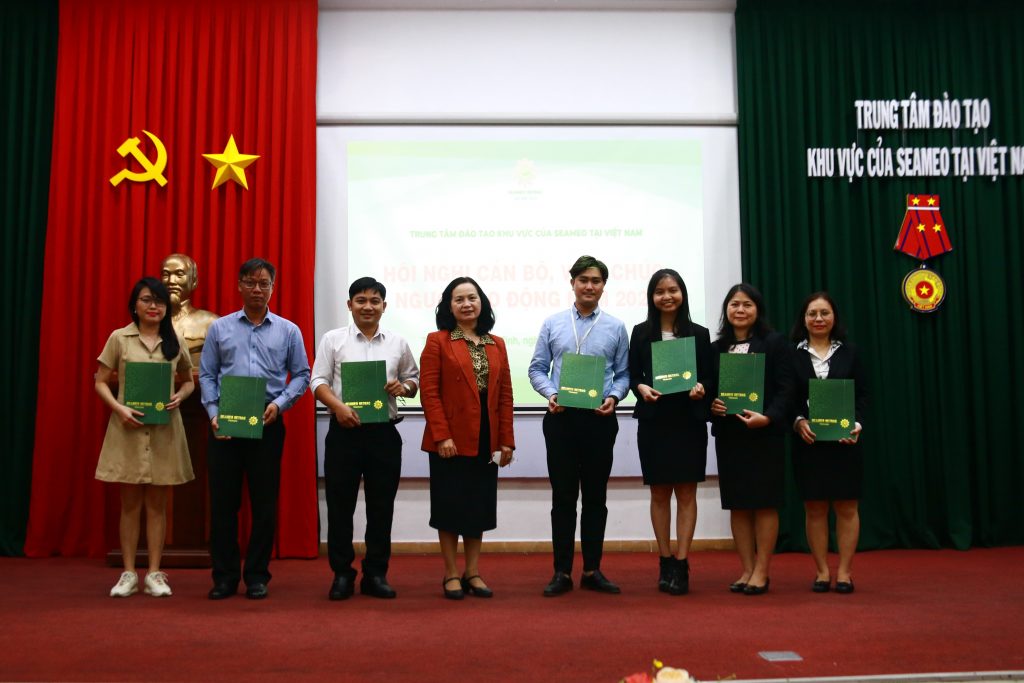 Dr. Ho Thanh My Phuong, Center Director, acknowledged and appreciated the Center staff's contributions to the operation of SEAMEO RETRAC in the past year, especially during the complicated situation of the COVID-19 pandemic. At the same time, Dr. Phuong also encouraged the staff to actively improve individual professionalism and capacity and foster the unity strength to achieve SEAMEO RETRAC's set goals of 2022.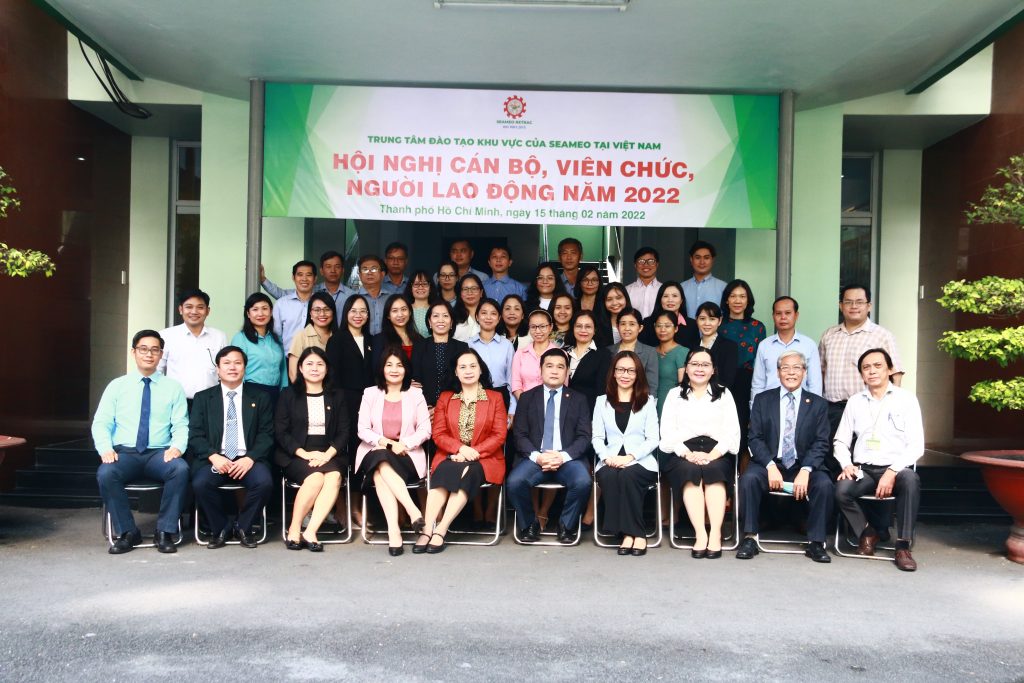 Comments are closed.