Virtual Training Course on "Innovative Teaching Methods in Higher Education"
On the 24 – 25th of February, 2022, SEAMEO RETRAC organized a virtual training course on "Innovative Teaching Methods in Higher Education" for about 8 lecturers and academic staff from different universities and colleges across the country on the Zoom platform.
Two major different topics were emphasized throughout the course, including (1) Innovative teaching methods and (2) Information and Communication Technologies (ICT) applications in creative teaching.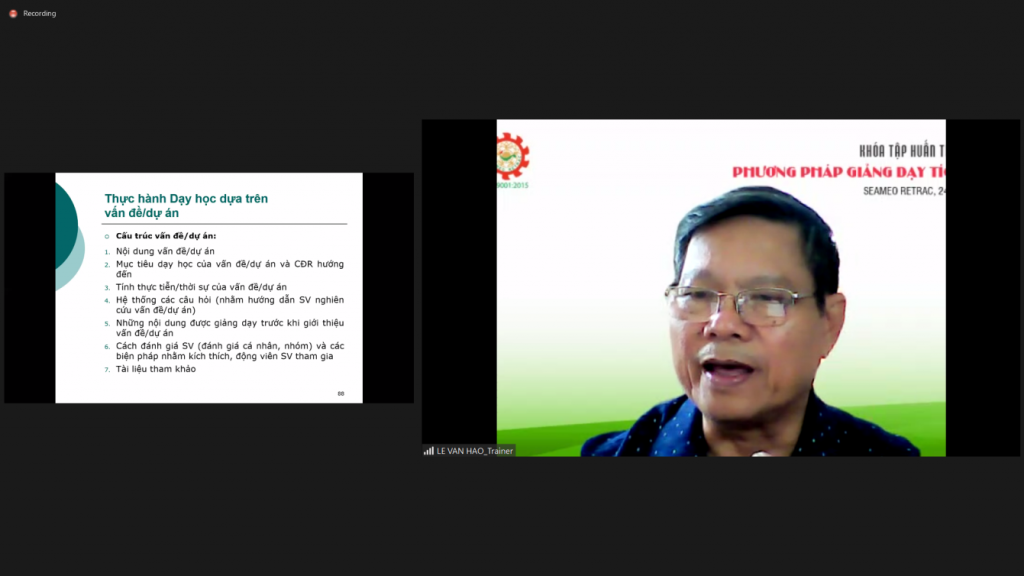 Joining in the course, participants have been equipped themselves with knowledge of current innovative teaching approaches such as Project-based learning and Problem – Based learning. Moreover, participants were also provided with the essential knowledge of cutting-edge ICT tools currently applied in online teaching and practiced utilizing them in designing and developing virtual instructional materials, as well as assessing students' understanding and performance. Some ICT applications introduced in the course comprised Powtoon, Edulastic, Nearpod, Formative, etc.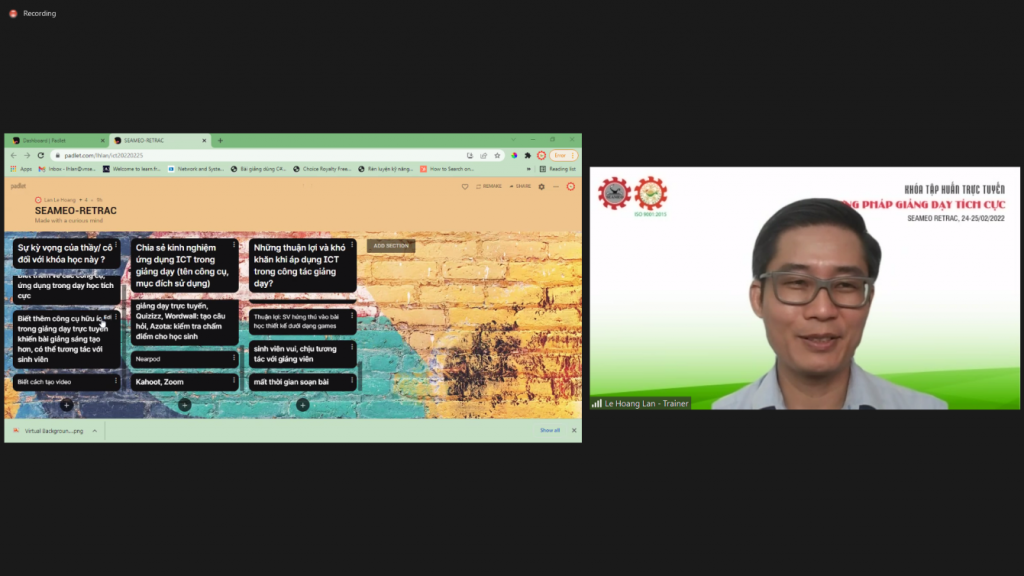 Comments are closed.