Visit of the Delegation from the German Academic Exchange Service, Germany
On June 07, 2022, a delegation from the German Academic Exchange Service (DAAD), Germany, paid a visit to SEAMEO RETRAC in an effort of exploring possibilities for more collaboration in the new era.
During the meeting, both parties updated about each other's operations, on-going projects, focuses and proposed some co-organized activities in the next following years. SEAMEO RETRAC and DAAD shared their efforts and commitment in providing activities on educational leadership and management, professional development to benefit teachers and leaders in Vietnam, the SEA region, and beyond. Also at the meeting, DAAD has informed and updated SEAMEO RETRAC with changes in its restructuring on functions and duties of DAAD in Vietnam and discussion on interests and collaboration possibilities between DAAD and SEAMEO RETRAC, a strategic partner of DAAD in Vietnam.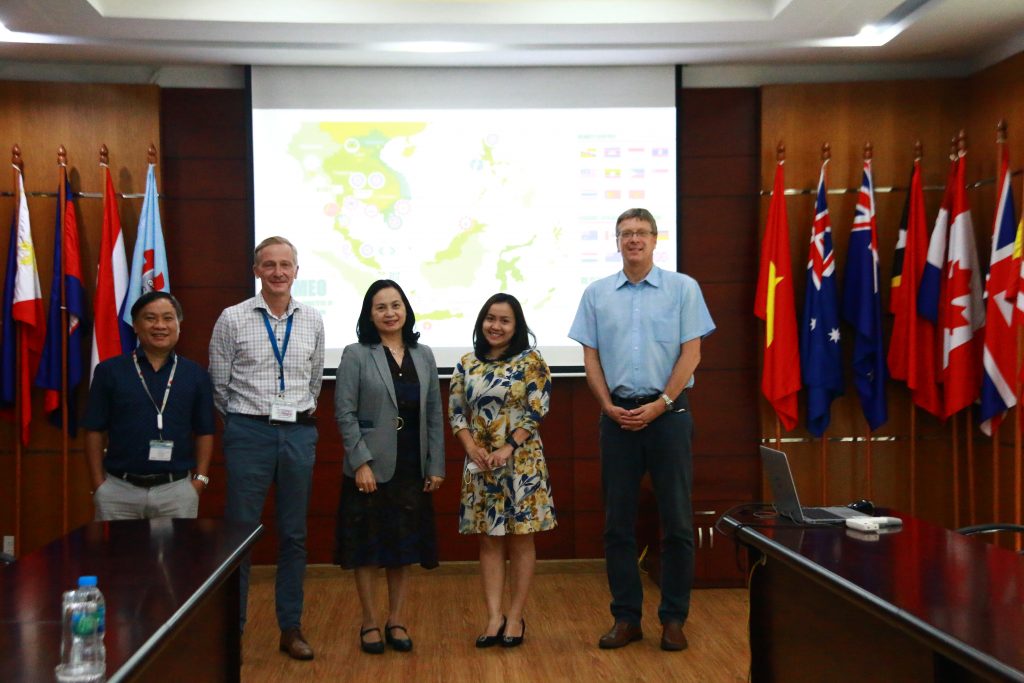 Comments are closed.